Rolling Stones' 'Grrr Live' Showcases a Memorable Concert: Review
by Jeff Burger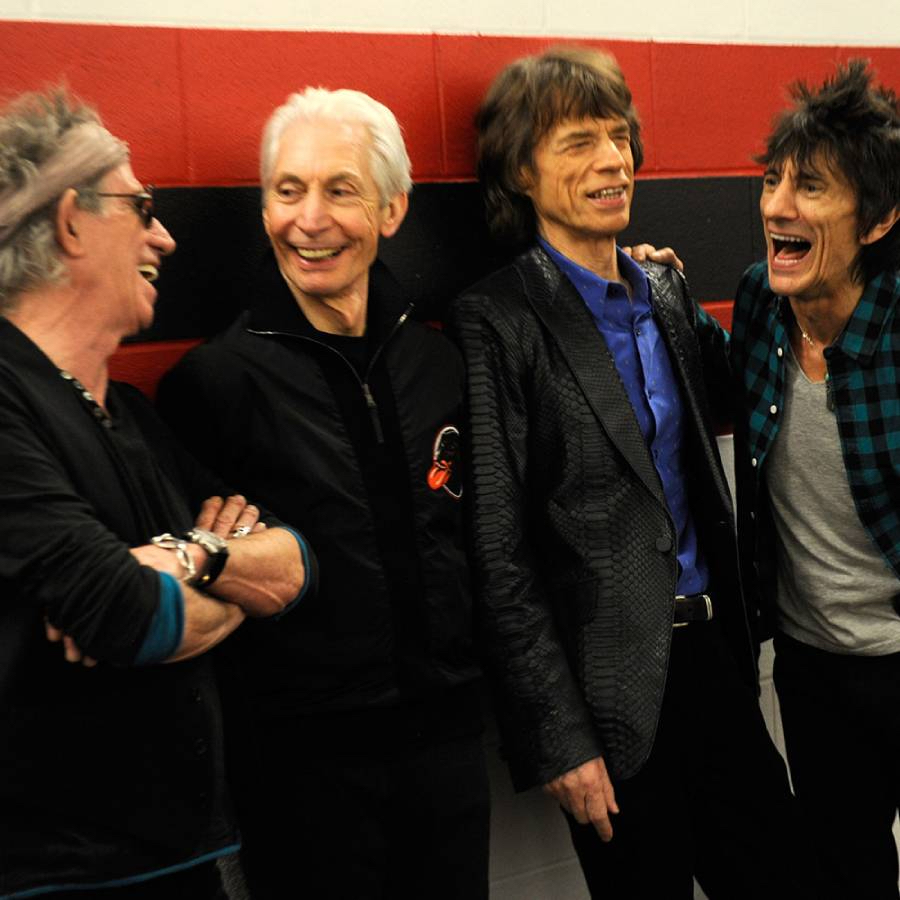 Grrr Live! is at least the 10th archival audio/video concert package that the Rolling Stones have issued since 2017, so some fans may be running low on spending money or shelf space, or may simply have had enough of recordings that feature overlapping setlists. That said, this 2023 album may be the best of the bunch, thanks largely to pristine sound quality, a relatively long and star-studded guest roster and—unlike some of the earlier releases—excellent widescreen video.
The recording features a Dec. 15, 2012, show that was originally broadcast as a pay-per-view event and was part of a tour intended to celebrate the Stones' golden anniversary. It took place at Newark, New Jersey's Prudential Center—a venue that, according to the liner notes, was "small enough by the band's standards to rate practically as a club date."
The concert finds Mick Jagger and his mates no worse for wear after half a century; on the contrary, they are in top form and radiate more than enough energy to belie their ages. Backup from a crew that includes keyboardist Chuck Leavell, saxophonist Bobby Keys, and sax and keyboard player Tim Ries is first-rate. As usual, Jagger's vocals and antics are front and center throughout most of the show, though Keith Richards steps into the spotlight to sing "Happy" and "Before They Make Me Run."
Grrr Live! benefits from a hits-heavy 23-song program, though a press release's assertion that this is the "definitive" and "ultimate" live Rolling Stones hits album is hyperbole. The concert is missing "Time Is on My Side," "19th Nervous Breakdown," "Ruby Tuesday," "Angie," "Beast of Burden," "As Tears Go By" and at least half a dozen of the group's other top 10 hits. Included, however, are such career high points as "Brown Sugar," "Get Off My Cloud," "Honky Tonk Women," "(I Can't Get No) Satisfaction," "Jumpin' Jack Flash," "Miss You" and "Sympathy for the Devil." Also featured are "Doom & Gloom" and "One More Shot," two then-new numbers that helped to freshen up Grrr!, a 2012 anthology.
Related: Our review of another live Stones release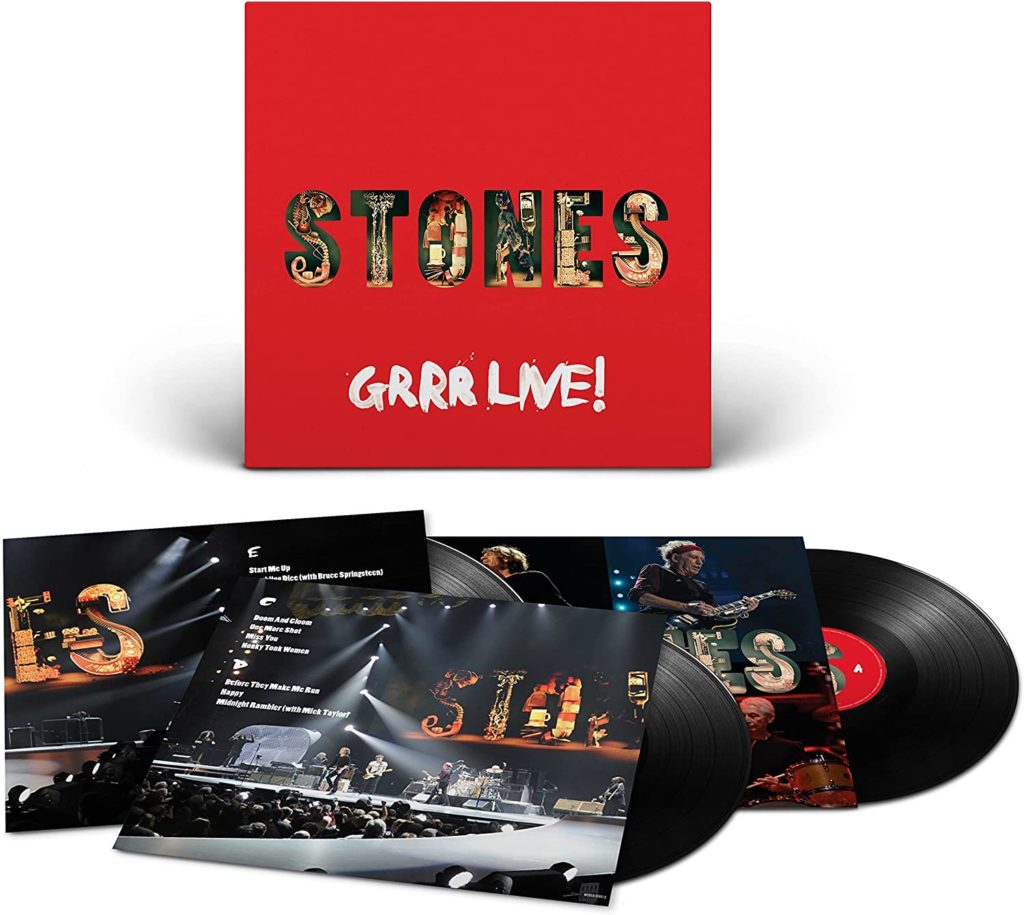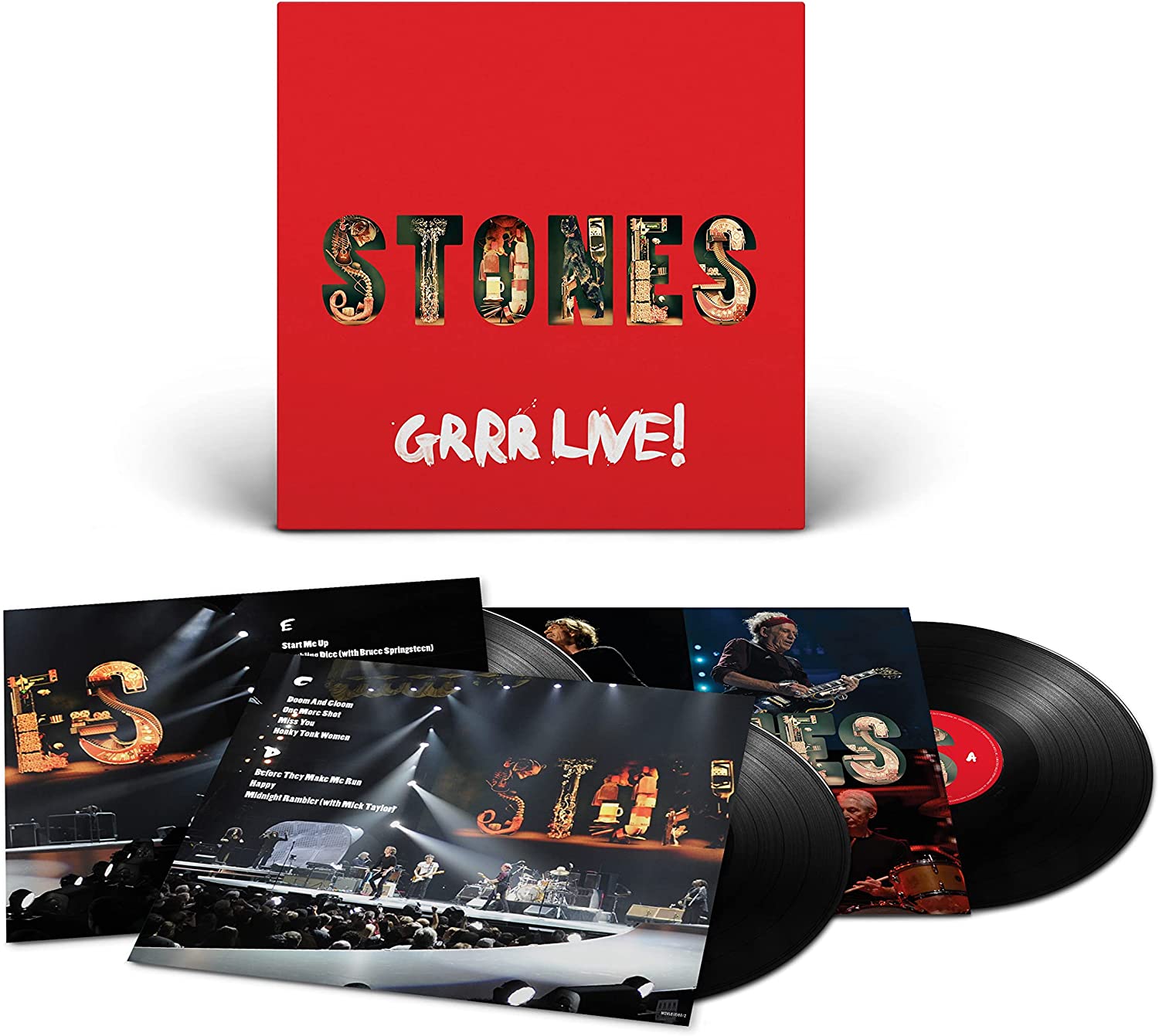 Guests include Bruce Springsteen ("Tumbling Dice"), Lady Gaga ("Gimme Shelter"), ex-Stones guitarist Mick Taylor ("Midnight Rambler"), Gary Clark, Jr. and John Mayer ("Going Down"), and the Black Keys (Bo Diddley's "Who Do You Love"). The Blu-ray adds another version of "Gimme Shelter," this one with backup singer Lisa Fischer rather than Lady Gaga sharing centerstage with Jagger, plus readings of "Respectable" with John Mayer and "Around and Around," all from a December 13 show in Newark.
If you want just the audio, you can choose from three-LP, two-CD or digital releases. There's also a version that couples the CDs with a DVD. For the richest experience, though, buy the two-CD-plus-Blu-ray package, which offers high-def video as well as DTS-HD Master and Dolby Atmos sound options.
Latest posts by Jeff Burger
(see all)