'My Life As a Rolling Stone,' a Rewarding Docu-Series: Review
by Greg Brodsky
Though the Rolling Stones' 2022 tour of Europe and the U.K. has finished, they continue to be celebrated for their 60th anniversary. The premium network, EPIX, debuted a solid, four-part docu-series, My Life as a Rolling Stone, in the U.S. on August 7, with the first episode on Mick Jagger. [Subsequent episodes, on Keith Richards (Aug. 14), Ronnie Wood (Aug. 21) and Charlie Watts (Aug. 28), will premiere each week.] It's done with the band's full cooperation: Jagger, Richards and Wood sat for extensive (and separate) interviews. The story of Watts, who passed away in August 2021, is told via tributes from his fellow band members and his musical peers and admirers, along with archival interviews with Watts. Carefully selected photos offer a fly-on-the-wall aspect, but it's the revealing interviews and archival footage, many of it previously unseen, that truly makes My Life as a Rolling Stone so rewarding. (The series aired on BBC 2 in the U.K. in early July.)
While each hour-long episode features an intimate portrait of the core four, it would be impossible to tell the Stones' story by ignoring their other members, so guitarists Brian Jones and Mick Taylor are carefully woven into the narrative. Bill Wyman, the band's bassist during its earliest decades, seems to have gotten the short straw; we see him occasionally in various television and concert performances but for the most part the series somewhat relegates him to sideman status.
As Jagger in his recent interview for the program says, "What most documentaries do is repeat the same things over and over again… all the mythologies, so that they become 'true.'" Because each episode of My Life as a Rolling Stone focuses on a different member, the series doesn't adhere to a consistent timeline. After all, the third episode focuses on "the new guy," Wood, who joined in the mid-'70s, well after the Stones had already established themselves as "the world's greatest rock 'n' roll band."
Each episode delves into the childhood of its subject. The series also deftly hopscotches through the band's early days to key moments that helped them solidify their phenomenal growth, which enabled them to sell out stadiums around the world. It doesn't try to ignore the drug use that at times consumed all of them.
The Jagger-Richards relationship has been examined forever. Director Oliver Murray even has the pair unwittingly disagreeing on a variety of topics. In episode one, Jagger says of their early days, "We had to label ourselves as a blues band to get a gig. We weren't a blues band. We were an everything band." In his episode, Richards says, "Our job was to be the premier rhythm and blues band in London. We had no idea of progressing beyond that."
In his recent interview, Richards is shown watching his younger self talking about how British bands came to America after being influenced by black music. "This is way beyond our dreams of having a hit album," he says. "I still get a nice warm glow out of turning everybody back onto their stuff. To find yourself on the bill with Muddy Waters… Whoa! Victory is ours!"
Jagger is asked if he and Richards are like brothers. "It's not like a family at all," he says. "I actually have a brother. It's not like being with Keith at all. It's friendship and working together." Call it what you will: the warmth between the two that's revealed through the four hours shows a loving partnership that's endured for six decades.
In episode one, Jagger is asked about the band's early trajectory, shortly after the Beatles had paved the way. "Television [was] hugely important," he says. "Millions of people would watch these shows. You've got to figure out how you're gonna make an impression." The former London School of Economics student had instinctively developed the discipline to see the "big picture." That detailed eye knew how to figure out how the camera angles were going to work. "We knew we had to be a pop band," he says.
"Eighteen [years old] and playing the blues," says Richards. "And within a matter of months women are trying to tear our clothes off and jumping off balconies. Not quite what I had in mind. It was mayhem."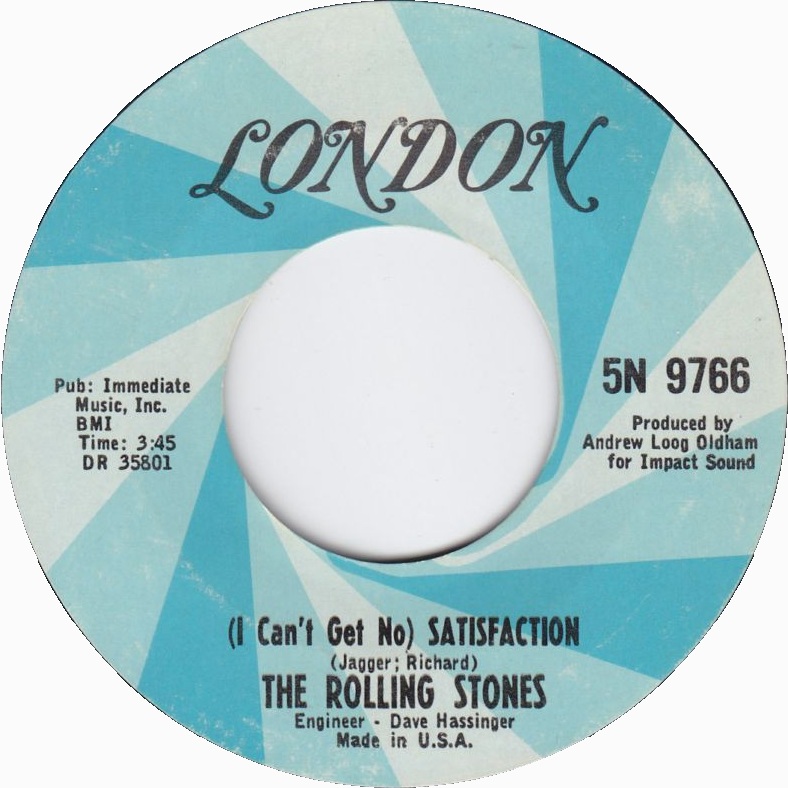 In the summer of 1965, even with three U.K. #1 singles under their belt, everything changed with one song. "(I Can't Get No) Satisfaction" was the game-changer, becoming a worldwide smash. "All that sexual image," says U.K. pop star Lulu. "It was exciting… and scary!"
"The sound of that guitar was the creation, I would say, of the Rolling Stones," says Tina Turner.
"Solos come and go. A riff lasts forever," Richards says, laughing.
The docu-series' third episode, on Wood, shows his years with Rod Stewart in Faces. Wood's London home, known as "the Wicks," was where all the British rock stars hung out. He turned the basement into a recording studio and it's where "It's Only Rock and Roll" was born. Wood played on it but Stones' guitarist Mick Taylor is in the video.
Wood says he was sitting between the two Micks (Jagger and Taylor) when the latter announced he was leaving the band. Many well known guitarists hoped to become his replacement, Joe Walsh and future Police co-founder Andy Summers among them. Many auditioned while the Stones were recording their Black and Blue album in France. But the devilish Wood got the call. He says he was enthralled by watching the Stones over the years and had told interviewers that one day he would be in the band. He immediately made his presence felt. "He's only been here five minutes and he's already bossing us around," says Watts. The episode shows some great rehearsal footage from that era.
"[Ronnie is] a very different player [than] Mick Taylor, who was sort of a brilliant, meticulous blues player," says Jagger. "Ronnie's the MSG," says Chrissie Hynde. "He's the sticky stuff that's keeping it all together."
The Watts episode shares many of the drummer's unique interests and attributes, offering a lengthy setup of his lifelong love of jazz. During the Stones' first American tour in 1964, the musician, still in his early twenties made sure when they came to New York to make the pilgrimage to the city's jazz clubs.
In the ensuing decades, his dressing room was known as the Cotton Club. He favored bespoke suits from a master London tailor and Richards and Wood both note the meticulous way their bandmate unpacked his clothes in his hotel room. Wood notes with delight that the drummer's socks were folded over once and never rolled up. The episode shows part of Watts' museum-quality collection of instruments and artifacts of legendary jazz musicians that's housed in a secret location. There's a great segment on the Charlie Watts Big Band residence at London's famous Ronnie Scott's jazz club.
The first episode of My Life as a Rolling Stone, on Jagger, is available for free for 90 days beginning on August 7 on DirecTV, Comcast, Dish, Charter, Verizon, Cox, AT&T U-Verse, Sling TV, Buckeye, Frontier, Apple TV, Amazon, and Roku. Episode 2, on Richards, debuted on Aug. 14. Episode 3, premiering on Aug. 21, is on Wood. The final episode, on Watts, bows Aug. 28.
"The Rolling Stones are many, many things," says Jagger. "Yes, they're a blues band. Yes, they're a rock band. Yes, they did things like 'Paint it Black.' Yes, they did dance music. You have to push innovation a bit sometimes because people get older."
The docu-series is narrated by Sienna Miller, who has to occasionally deliver such lines as "After sixty years, the Stones are still rolling across all four corners of the globe." It features interviews with such artists and executives as Tina Turner, Brian Johnson, Rod Stewart, Kenney Jones, Steven Tyler, Sheryl Crow, Slash, Tom Waits, Lars Ulrich, Chrissie Hynde, T Bone Burnett, Bonnie Raitt, Dan Aykroyd, Glyn Johns, Chuck Leavell, Jon Bon Jovi, Don Was, Joe Walsh, Max Weinberg, Gina Schock, Lisa Fischer, Marshall Chess, Steve Jordan and Taj Mahal.
Watch EPIX's official trailer
My Life as a Rolling Stone is directed by Oliver Murray, who previously wrote and directed The Quiet One, about the life and career of Bill Wyman, and Clare Tavernor (Keith Richards: A Culture Show Special). The docu-series is produced by Mercury Studios.
Watch the newly restored version of the "Jumpin' Jack Flash" (with makeup) video as featured in the docu-series
Related: Our recap of Charlie Watts' final performance with the Stones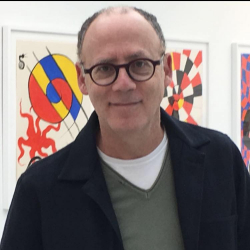 Latest posts by Greg Brodsky
(see all)