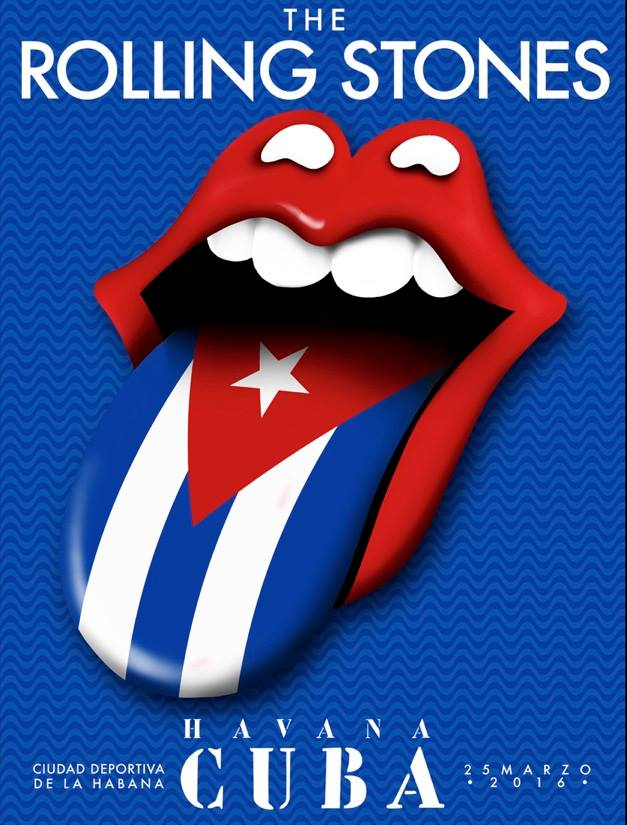 The World's Greatest Rock'n'Roll Band – whose music had long been banned in Cuba by Fidel Castro – played a historic concert at Ciudad Deportiva in Havana on Friday night, March 25.
As The Rolling Stones took the stage, Mick Jagger said in Spanish: "Hello Havana! Good evening to my Cuban people." The group then began the performance with "Jumpin' Jack Flash" followed by "It's Only Rock and Roll" and "Tumbling Dice." (See complete setlist below.)
Rock'n'roll has largely been suppressed in Cuba since the island nation's revolution in 1959. In 1979, rock acts Stephen Stills, Billy Joel, Bonnie Bramlett and others played the Havana Jam spearheaded by Columbia Records.
Titled the "Concert for Amity," the Rolling Stones' free show caps the band's America Latina Ole tour. Plans called for it to be filmed by director Paul Dugdale, who also directed The Rolling Stones: Sweet Summer Sun – Hyde Park Live.
The classic rock legends arrived in Havana on Thursday. Reports indicated that concertgoers were allowed to enter the stadium by early afternoon on Friday and that several hundred thousand were expected to attend.
Discussions for the concert had been underway for some time. The rumor mill had speculated on the possibility ever since Mick Jagger visited Havana last October with one of his sons.
(If you're a new Best Classic Bands reader, we'd be grateful if you would Like our Facebook page and/or bookmark our Home page.)
Here's some official footage that the Stones released on March 28…
Here's "Jumpin' Jack Flash" and "It's Only Rock and Roll"…
The Rolling Stones Setlist at Ciudad Deportiva de la Habana, March 25, 2016:
1. "Jumpin' Jack Flash"
2. "It's Only Rock and Roll"
3. "Tumbling Dice"
4. "Out of Control"
5. "All Down The Line"
6. "Angie"
7. "Paint It Black"
8. "Honky Tonk Women"
9. "You Got The Silver" (Keith Richards vocal)
10. "Before They Make Me Run" (Keith Richards vocal)
11. "Midnight Rambler"
12. "Miss You"
13. "Gimme Shelter"
14. "Start Me Up"
15. "Sympathy For The Devil"
16. "Brown Sugar"
Encore
17. "You Can't Always Get What You Want"
18. "Satisfaction"
Here's footage of the band's arrival to the island earlier this week…
It's been quite the memorable week for Cuba. The Stones' performance follows an historic "opening act": President Barack Obama's visit earlier this week, the first by a U.S. President in nearly 90 years.
Best Classic Bands will continue to update the story.

Latest posts by Best Classic Bands Staff
(see all)