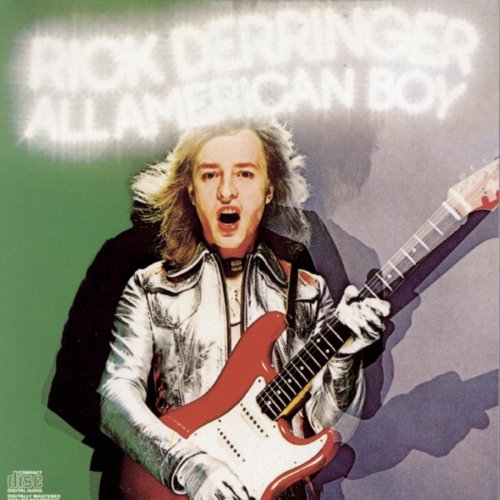 Perhaps because his last name is synonymous with that of a famous pistol, it seems rocker Rick Derringer was under the impression that he had the right to take a loaded gun onto airplanes. The one-time member of the McCoys ("Hang on Sloopy") and 69-year-old guitarist/vocalist behind the classic "Rock and Roll, Hoochie Koo" was detained on Jan. 9 after packing heat in his carry-on bag during a Delta Airlines flight from Cancun, Mexico to Atlanta. Derringer was stopped when the plane landed and charged with possessing the weapon in a secure area of the Hartsfield-Jackson Atlanta International Airport.
According to various news reports, Derringer told federal air marshals that he flies as much as 50 times a year and had never had a problem with keeping a gun in his carry-on.
"Derringer explained that he was aware that his pistol was in his carry-on bag but he thought that it was acceptable to carry a pistol on an airplane," according to the criminal complaint filed this week in U.S. District Court in Atlanta.
According to a report in Billboard, "Manager Kenn Moutenot said Derringer thought he was permitted to have the gun because he has a license to carry one and that he will work with the government to clear his name."
Related: Rick Derringer born, 1947
Airline passengers, according to an article in the Seattle Times, "are allowed to bring guns as checked baggage only. Unloaded firearms must be in locked, hard-sided containers that are declared to the airline when checked, according to the Transportation Security Administration (TSA). Ammunition also is prohibited in carry-on bags."
The newspaper reported that Derringer possessed a Kel-Tec pistol loaded with six rounds of ammunition, and that it was "found during a search of Derringer's bag after his flight had landed in Atlanta … Since he had arrived on an international flight, he was being rechecked by security to continue on to Sarasota, Fla., when the weapon was found." He also packed six more rounds in a separate ammunition clip.
The Seattle article continued: "Derringer has a Florida pistol permit that's valid through 2020, court records indicate. But numerous signs in the Atlanta airport warn passengers that they are not allowed to carry guns on airplanes … Derringer had been processed through Sarasota-Bradenton International Airport on Jan. 5 and then flew to Atlanta and on to Cancún."
The piece noted that the screener who missed the loaded gun in Derringer's carry-on has since been terminated.
Rick Derringer Tour Dates
FLORIDA MUSIC AWARDS HALL OF FAME SHOW @ Bergeron Arena – Bergeron Rodeo Grounds

Davie, FL US

Mar 14 7:30pm

Capitol Theatre

Clearwater, FL US

Mar 15 8:00pm

The Plaza Theatre

Orlando, FL US

Mar 25 7:30pm

Uptown Art Expo

Altamonte Springs, FL US

Mar 31 8:00pm

The Suffolk Theater

Riverhead, NY US

Apr 20 7:30pm

The Sapphire Room

Garden City, ID US

Apr 21 9:00pm

The Sapphire Room

Garden City, ID US

May 05 6:30pm

Stefanie H. Weill Center for the Performing Arts

Sheboygan, WI US

May 19 8:00pm

The Wildey Theater

Edwardsville, IL US

May 20 8:00pm

Cannery Casino and Hotel

North Las Vegas, NV US

May 25 9:00pm

Tobin Center For The Performing Arts

San Antonio, TX US

May 26 9:00pm

Dosey Doe – The Big Barn

Spring, TX US

Jun 11 6:30pm

SAINT GEORGES BLUES FEST – Commodore Center Grounds

Saint Georges, DE US

Sep 09 5:00pm

Union City Arts Festival

Union City, OH US

Nov 03 8:00pm

Moe's Alley

Santa Cruz, CA US
 Watch Rick Derringer perform his biggest hit in 1973
 If you're a new Best Classic Bands reader, we'd be grateful if you would Like our Facebook page and/or bookmark our Home page.

Latest posts by Best Classic Bands Staff
(see all)