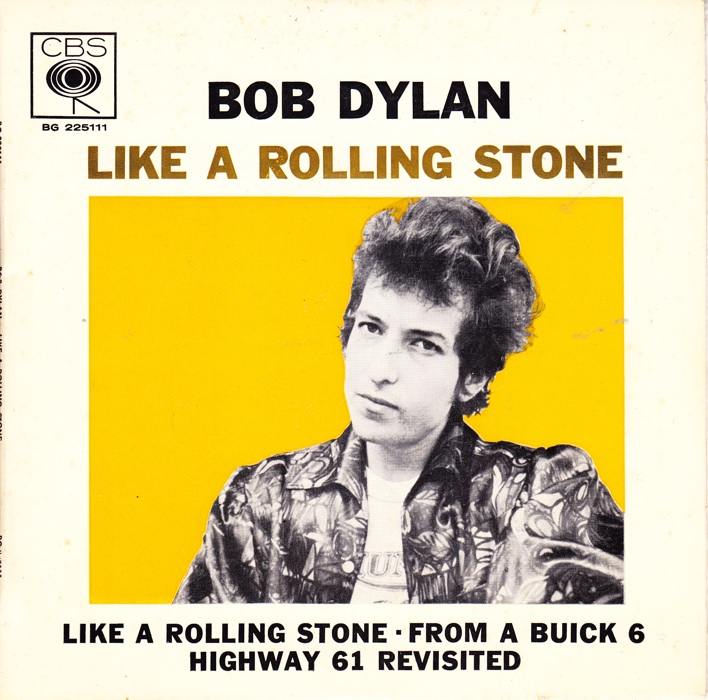 In the weeks leading up to August 1965, Bob Dylan had "gone electric" at the Newport Folk Festival. (More on him in a moment…) The Beatles' Help! had opened recently at theaters; it's single was at #5 this week). Within two weeks, Casey Stengel would retire after 55 years in baseball.
The Watts riots had just finished in Los Angeles, resulting in an astonishing 34 deaths. At the same time, Los Angelenos were enjoying future classic rock hits on Top 40 AM radio mainstay KHJ, many of which were in-step with the tumultuous times.
Bubbling under at #28 were the Dave Clark Five with what would become their sixth Top 10 U.S. single in less than a year and a half, "Catch Us If You Can."
The Animals' "We Gotta Get Out of This Place," written by the great songwriting team of Barry Mann and Cynthia Weil, jumped from #30 to #22.
The Yardbirds' "Heart Full of Soul" climbed from #25 to #18. The song was the band's second hit – "For Your Love" was the first – written by British Invasion songwriter Graham Gouldman.
Watch a great performance of the song; hey, it's Jeff Beck!
Related: Our interview with Graham Gouldman
Jumping from #21 to #16 was the first hit by the Lovin' Spoonful, "Do You Believe in Magic."
No less than five of the songs in the Top 10 were performed by the same musicians. That's right: the music on the Beach Boys' "California Girls" (#10), the Turtles' "It Ain't Me Babe" (#7), Sonny & Cher's "I Got You Babe" (also #7), the Righteous Brothers' "Unchained Melody" (#6), and Barry McGuire's "Eve of Destruction" (#2) was played by the Los Angeles session musicians known as The Wrecking Crew.
To all but a few at the time, these hits had seemingly little in common. But the faceless studio performers – usually uncredited on the scant liner notes of the era – were culled from the same top drummers, guitarists, bassists, keyboard players, etc. who performed on literally hundreds of pop and rock music's biggest hits from the late 1950s, throughout the 1960s and into the '70s.
(Sonny Bono's lone solo hit, "Laugh at Me," at #8 this week, was likely performed with them as well.)
If you're a new Best Classic Bands reader, we'd be grateful if you would Like our Facebook page and/or bookmark our Home page.
[Read more about The Wrecking Crew in our review of the 2015 documentary.]
The Beatles were at #5 this week with "Help" (on its way to #1).
At the top of the chart was Bob Dylan's "Like a Rolling Stone," which peaked nationally at #2. (Of all his accomplishments, he has never enjoyed a #1 chart hit as a solo artist.)
28. "Catch Us If You Can" – Dave Clark Five (Epic)
22. "We Gotta Get Out of This Place" – The Animals (MGM)
18. "Heat Full of Soul" – The Yardbirds (Epic)
16. "Do You Believe in Magic" – The Lovin' Spoonful (Kama Sutra)
10. "California Girls" – The Beach Boys (Capitol)
9. "Nothing But Heartaches" – Supremes (Motown)
8. "Laugh At Me" – Sonny (Atco)
7. "It Ain't Me Babe" – Turtles (White Whale)
7. (tie) "I Got You Babe" – Sonny & Cher (Atco)
6. "Unchained Melody" – The Righteous Brothers (Philles)
5. "Help" – The Beatles (Capitol)
4. "Baby, I'm Yours" – Barbara Lewis (Atlantic)
3. "You Were On My Mind" – We Five (A&M)
2. "Eve Of Destruction" – Barry McGuire (Dunhill)
1. "Like A Rolling Stone" – Bob Dylan (Columbia)

Latest posts by Best Classic Bands Staff
(see all)