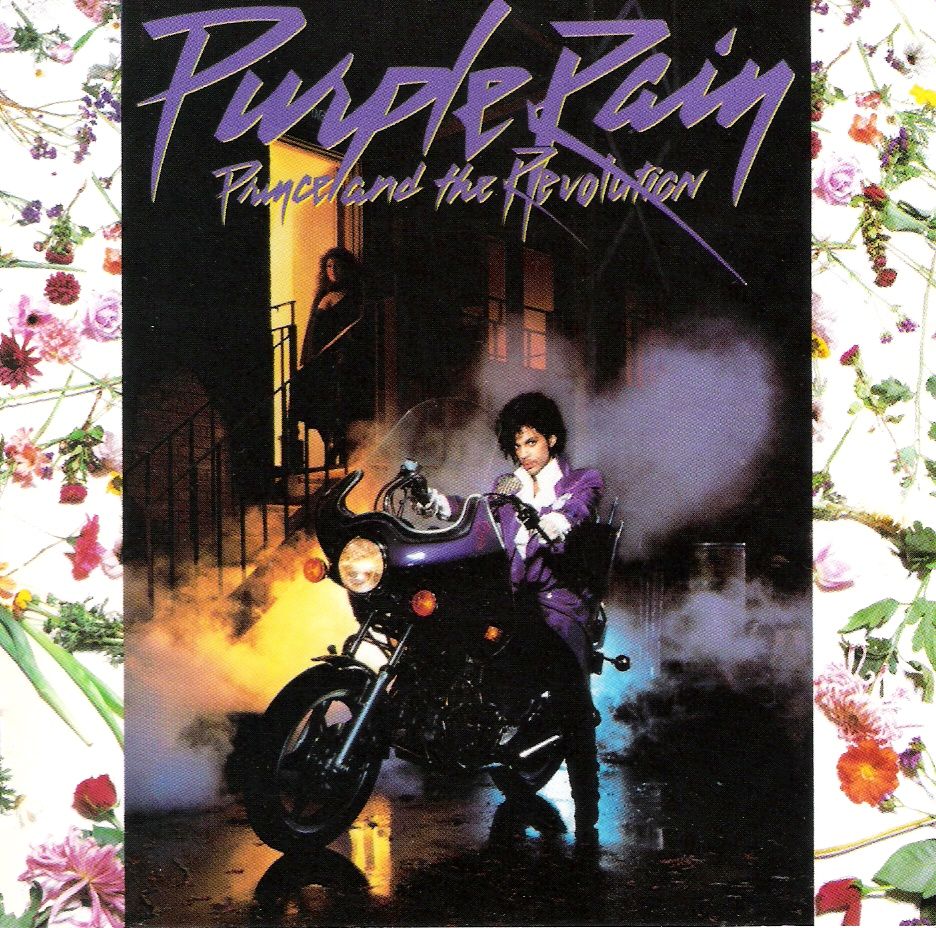 If there was a (very) small consolation when Prince died unexpectedly at age 57 in April 2016, it was that his music could continue to be shared for years, even decades, to come. The Paisley Park vault he had spent a lifetime filling with unreleased tracks would at last be opened, and its massive trove of music shared.
Having broken through to a mass audience with his fifth album, 1999, released in 1982, Prince and his band the Revolution opted for an audacious move indeed for album number six on June 25, 1984 by the Minneapolis-based pop-soul genius: make it the soundtrack album for a movie starring and about… Prince and the Revolution, centered around their home live music club in Minneapolis, First Avenue.
The bet paid off handsomely, and at one point the Purple Rain film, album and song were all simultaneously #1. The album yielded five singles – "When Doves Cry" and "Let's Go Crazy," both of which hit #1, the title track, "I Would Die 4 U" and "Take Me with U" – and sold a reported 25 million copies worldwide to become the fourth-best-selling soundtrack album of all time. It was his first album to hit #1, which it first did on Aug. 4, 1984.
The 2017 set's first disc is a Purple Rain remaster from Prince and producer Josh Welton. For audiophiles, the new version is not definitive. It has been compressed substantially, with dynamic range sacrificed. Heard through headphones and a good playback system, it is a distant second to the original vinyl. The original CD release wasn't markedly better, so years later, Prince's most iconic album has yet to receive a CD mastering that caters to the finicky listener.
Related: Have you seen Tom Jones and David Gilmour cover "Purple Rain"?
Disc 2 is the set's real centerpiece—a dozen songs from the period that see their first official release, including several that never reached the extensive Prince bootleg market. Some belong to the Purple Rain sessions ("Electric Intercourse" and "Possessed"—the latter appears briefly in the film), and some don't (the film was in theaters by the time the paired entry "Our Destiny/Roadhouse Garden" was recorded). All are prime-era "Minneapolis Sound," recapturing a moment when the Linn LM-1 drum machine was a must-have accessory.
"The Dance Electric" has been a bootleg staple for a generation, but a full-fidelity 11:30 version is an enticing upgrade. "Electric Intercourse" is a studio version of a tune long available from a soundcheck; as it turns out, "Wake up, Wendy!" is not one of its actual lyrics.
"We Can F*ck" went through any number of versions before Prince added George Clinton to the mix and included it (as "We Can Funk") on Graffiti Bridge—this one hews largely to the same structure and vibe until it trails off into a wonderfully odd spoken interlude for its final four minutes.
One particular strength exposes the collection's greatest weakness. The "Hallway Speech" expansion of "Computer Blue" details what the album might have offered had there not been a need to make space for "Take Me With U," but also highlights a legitimate problem: where are the extended versions of other album tracks? Many have long been in circulation, and some, including "The Beautiful Ones" with a substantially expanded shrieking coda and the 12-minute rendition of "Purple Rain" from the August 3, 1983, show at which it was recorded, are precisely the sort of material that belong on this sort of release. "Computer Blue" gets it right, but proves only a tease of ground the set should have covered more comprehensively.
The Expanded Edition tacks on a third CD most notable for its questionable decisions. It collects single edits and B-sides, and while the latter is a worthwhile pursuit (particularly for versions never before released on CD), the former, as well as the B-side edits also included, is a waste of space (with the lone exception of two versions of "God," as the edit version has a vocal and the full does not).
The fourth disc on Expanded Edition is a DVD release of Prince's March 30, 1985, show at Syracuse's Carrier Dome, last available decades ago on VHS and laserdisc. Native to 4×3 SD, the production values are horrid as ever, with unmatched cameras, video levels that are all over the place, and a stunningly sloppy line cut, but the show is fascinating.
Listen to "Baby I'm a Star" from that show
At the height of his fame, if not yet his powers (see his Sign 'O' the Times film for a taste of the latter), the show documents an artist who is vibrant, inventive and aggressively raw. Throw in costumes that are utterly bananas, and it's a worthy reminiscence.
A 36-page booklet illustrates the package's hit-or-miss nature. A remembrance by engineer Susan Rogers is pleasantly personal and doesn't sugarcoat its subject. Members of the Revolution contribute track-by-track album recollections and offers some insights. Details covering previously unreleased material are unreliable – the version of "Possessed" on this set is from 1984, not the 1983 version stated, and the claim that Wendy Melvoin and Lisa Coleman's voices are featured on "The Dance Electric" is highly dubious.
Watch the official video for "Let's Go Crazy"
A full album's worth of new music from Prince's acknowledged greatest period is nothing at which to sneeze, but there's too much left on the table to declare it the last word on a classic album. Figuring out how to carry on Prince's singular musical legacy has to start somewhere, but fans should demand more and better.
Watch the official live video for "Baby I'm a Star"
Latest posts by Thomas Kintner
(see all)