Pink Floyd
The Endless River
(Columbia)
In A Word: Echo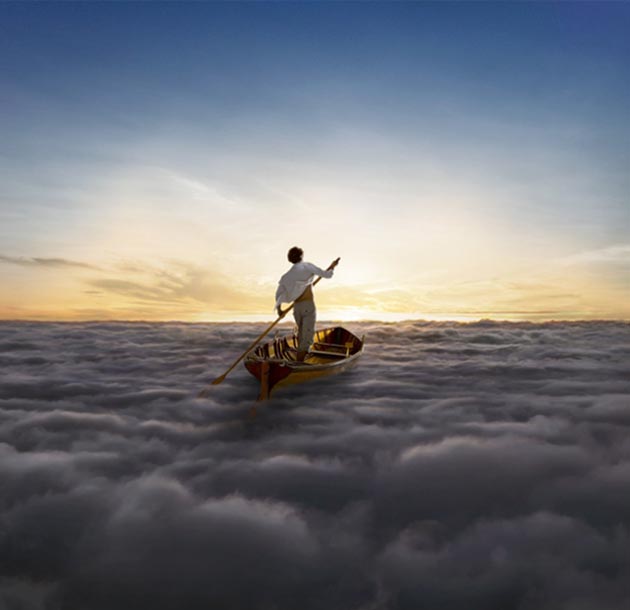 Going out with more a whisper than a bang for a last album is fine for Pink Floyd, whose musical accomplishments – from the early Syd Barrett years to Dark Side of the Moon (and its record-setting chart run) to The Wall – will eternally loom quite large in the classic rock pantheon.
One can't really find fault with the music on this collection of instrumental outtakes and snippets (many from what was until now the band's final release 20 years ago, Division Bell) plus one full song with vocals; after all, it's suffused with Pink Floyd's allure. And pays nice tribute to the late Rick Wright's keyboard gifts. Not quite for fans only and not quite an album.

Rob Patterson began writing about music in 1976. Since his first published record review in Crawdaddy he has contributed to numerous national popular music magazines such as Creem, Musician, Circus, Spin, Request, Tower Pulse!, CD Review, Acoustic Guitar, Harp and many others along with major country music, consumer audio, musical instrument and studio recording magazines plus international publications New Musical Express and Country Music People in the U.K. From 1977 to '84 he wrote a nationally syndicated music column as well as stories for Newspaper Enterprises Association/United Feature Syndicate that ran in more than 400 daily newspapers across the nation. His work has also appeared in many weekly newspapers, onlinepublications like Salon.com and The Huffington Post, such books as the Rolling Stone Record Guide & Revised Record Guide, The Greenwood Encyclopedia of Rock History and The Year In Rock, 1980-81, plus liner notes for 20 album releases.

Latest posts by Rob Patterson (see all)