Patrick Sky, Singer-Songwriter Popular in the '60s, Dead at 77
by Jeff Tamarkin
Singer-songwriter Patrick Sky, a mainstay of the Greenwich Village folk music community in the mid-'60s, died May 27, 2021, in Asheville, N.C. His death was confirmed by fellow musician Eric Andersen, who noted that Sky had been in hospice care. The cause was Parkinson's disease, prostate cancer and bone cancer. Sky was 77.
Wrote Andersen in his Facebook post, "In the '60s Village he and Buffy St. Marie and Peter LaFarge ("Ira Hayes") were close friends in more ways than one. They all shared Native American descent. Pat's was Cherokee from Georgia. He once fashioned a beautiful Indian mouth bow for Buffy, which she still plays. Pat was close friends to the great Dave Van Ronk, also known as the Mayor of MacDougal Street. They were musical drinking pals at the Kettle of Fish and Pat had always had a very droll, barbed sense of humor. But he couldn't take the business hassles of the music scene. Last time we were together was when we did a small concert together at a university and were interviewed by Jeff Place from the Smithsonian Institution. Afterwards, we retired to Pat and [his wife] Cathy's comfy mobile home and sat in the dark drinking beers wondering what happened with who and where did so and so go? Am still planning to record your great song 'Nectar of God.'"
Related: A 2018 concert paid tribute to the Greenwich Village folk music of the '60s
Patrick Sky was born Patrick Lynch on Oct. 2, 1943, in Liveoak Gardens, Georgia, of Irish and Native American heritage. He spent most of his childhood in Louisiana, where he learned to play guitar, banjo, and harmonica. After a stint in the Army, in the early '60s, he moved to New York City, where he began his career performing traditional folk songs. He soon began writing his own material, which became increasingly topical in nature.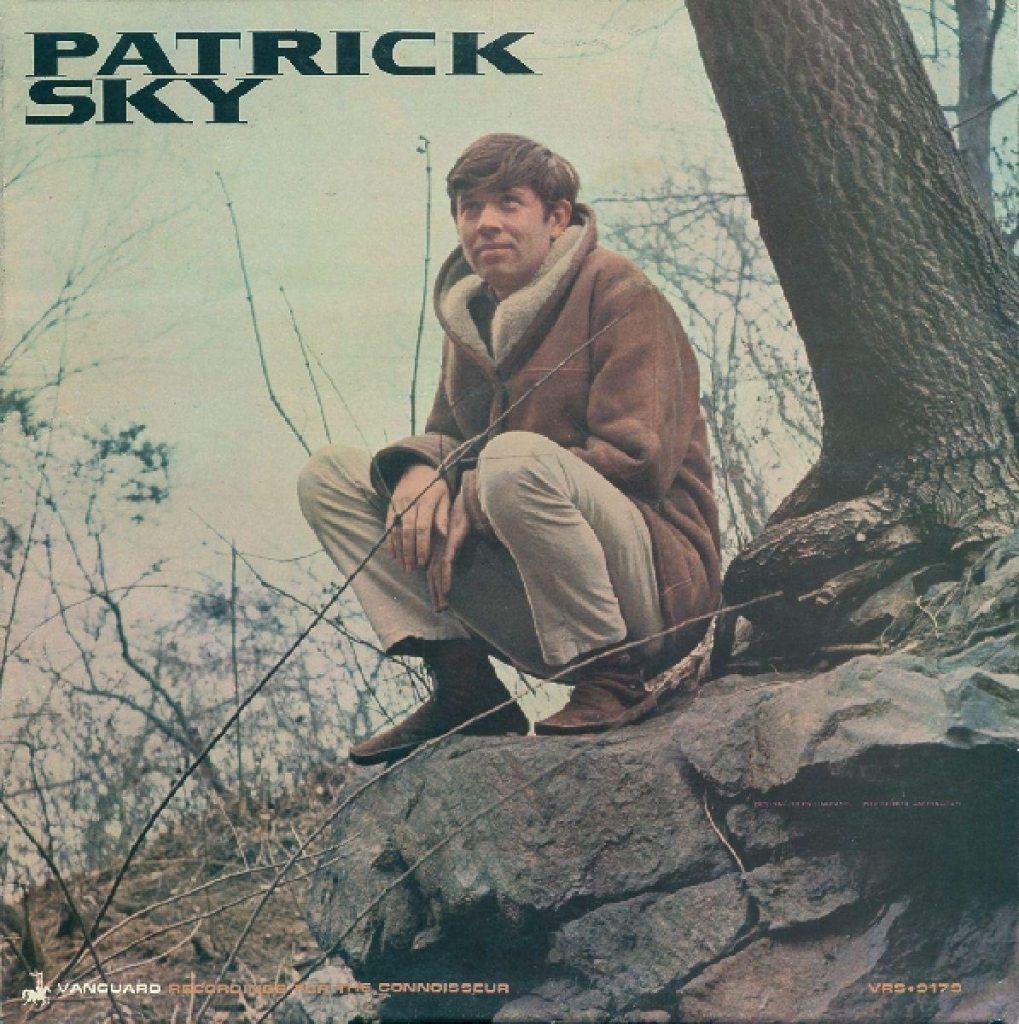 Sky's self-titled debut album, released on Vanguard Records, in 1965, is often heralded as a hidden gem of the folk movement. He switched to the Verve Forecast label in 1968 for the album Reality is Bad Enough. In 1973 he released Songs That Made America Famous on the Adelphi label; its songs (recorded in 1971) were often explicit and political in nature.
In 1973, Sky co-founded the Green Linnet Records label, specializing in Celtic music, and he later became a builder of Irish uilleann pipes, an instrument that he also played; he published several books on the instrument. Although Sky expressed his disillusionment with the music industry, he continued to perform and record, usually with his wife Cathy, into the current century.
Listen to "Many a Mile," from Sky's 1965 debut
Related: Musicians we've lost in 2021

Latest posts by Jeff Tamarkin
(see all)