Olivia Newton-John and Her Audience: A Love-Fest
by Greg Brodsky
Olivia Newton-John grabbed headlines when she revealed on May 30, 2017, that the back pain that caused her to postpone the first half of her concert tour that year had turned out to be a recurrence of breast cancer. (Newton-John was first diagnosed in 1992 and became an advocate for breast cancer research as well as humanitarian causes.)
So it was welcome news when, on Aug. 18, 2017, she shared an update about her courageous battle. "I'm feeling great and looking forward to seeing you soon," she said in a video on her Facebook page. So great, in fact, that the beloved performer returned to the stage days later on Aug. 24.
Several dozen concerts later, she brought "An Evening With Olivia Newton-John" to Englewood, N.J., not far from New York City, on November 16, 2017. [The singer had turned 69 a few months' earlier, on September 26.]
Her seven-piece band preceded her on stage and then out came Newton-John looking stunning in a fashionable black jacket that covered a flowing, sequined vest. Her black sneakers were just enough of a reminder of the "girl-next-door" image that introduced her to audiences in the early '70s.
The set, presented in various themes, began with the back-to-back-to-back songs, "Magic," "Xanadu" and "Suddenly" from the 1980 film Xanadu, and what unfolded was a reminder of just how many huge hits the singer enjoyed. (The tally: in the decade from 1973-1983, she earned 15 Top 10 singles in the U.S.)
Newton-John has a big vocal range and signature sound unlike anyone else's. At once, she delivers a breathy higher register and within the same song–as she does in "Xanadu"–also belts out her lyrics. For her duet on "Suddenly," her singing partner was Steve Real y Vasquez, whose voice also stood out all evening.
On "Stronger Than Before," which she wrote with Beth Nielsen Chapman and Annie Roboff following her first bout with cancer, she sang "I believe in miracles, I believe in dreams/through the pain I've come to know, how far the heart can reach." The suburban crowd gave Newton-John her first of several standing ovations.
Related: Our obituary of Newton-John, who died in 2022
Soon came what she described as her early country music phase: "If You Love Me, Let Me Know"/"Have You Never Been Mellow"/"Please Mr. Please"/"Let Me Be There." She presented the medley with the rest of the band–save for drummer Mark Beckett, who remained behind his kit–surrounding her for a hoedown, as ON-J donned a cowgirl hat for emphasis.
After singing "Physical," one of her five #1 U.S. hits, she said, "Can you believe that song was banned? It's like a lullaby compared to what's being played now."
The evening was a two-way love-fest with her fans. There was a constant stream of men who presented her flowers, which the singer graciously accepted, and she thanked the fans for singing along with her, as they did for most of the songs. Throughout the evening, she seemed genuinely surprised at the tremendous affection the audience showed her.
Watch her sing "Hopelessly Devoted to You" at the concert
The evening's Grease portion kicked off with "You're the One That I Want," her #1 duet with Englewood native John Travolta. Newton-John and Steve Real y Vasquez, wearing black leather jackets, playfully sang the crowd-pleaser.
Newton-John reminded the audience that the film would celebrate its 40th anniversary in 2018. Before singing "Summer Nights," she remarked, "One of the reasons I love playing here is one of my dear friends, Didi Conn, lives here." Conn, "Frenchy" in Grease, came to the stage and put on a Pink Ladies jacket, along with Newton-John and vocalist Marlen Landin, to sing the movie favorite.
At show's end, Newton-John sang her worldwide breakthrough, "I Honestly Love You," as the band slowed the number down even more than the 1974 recorded version. "I discover something new in the song, every time I sing it." This concert version featured a stunning performance by her musical director and keyboardist, Dane Bryant.
"An Evening With Olivia Newton-John" demonstrated a real chemistry between a performer and fans who have loved her authenticity for over four decades.
Newton-John, born Sept. 26, 1948, completed her tour the next evening. Her final concert performances were in 2018, when she sang publicly only a handful of times. She appeared at a series of events with Travolta to commemorate Grease in Dec. 2019.
Olivia Newton-John, Bergen PAC, Englewood, NJ, Nov. 16, 2017, Setlist
Magic
Xanadu
Suddenly
Deeper Than the Night
Stronger Than Before
Don't Stop Believin'
If You Love Me, Let Me Know/Have You Never Been Mellow/Please Mr. Please/Let Me Be There
Physical
The Promise (The Dolphin Song)
Don't Cut Me Down
Live On
Not Gonna Give Into It
You're the One That I Want
Hopelessly Devoted to You
Summer Nights
We Go Together
Grace and Gratitude
I Honestly Love You
Encore
Over the Rainbow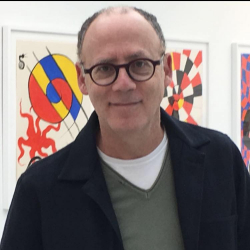 Latest posts by Greg Brodsky
(see all)