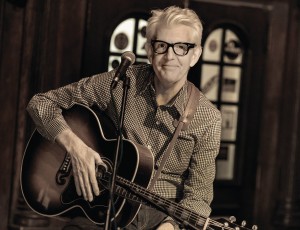 If you're expecting a memoir from Nick Lowe anytime soon, think again. Supposedly, you've gotta be cruel to be kind, and the British singer, songwriter and producer has nothing but tough love for his younger self. "It's a bit like seeing a silly film of yourself a bit drunk at a party and being forced to watch it," he confessed to Cable News Network in a recent interview. "You recoil somewhat. It's not a place I like to go back to, reliving the old days, [though] I have a degree of affection for the little twit."
Undoubtedly, Lowe has no shortage of stories from his eclectic career playing bass, guitar, piano and harmonica, writing songs, and producing all manner of pub rock, post-punk, power pop and new wave records. Then again, he's also never been one to go with the grain. The list of rockers who have penned autobiographies may be ever-growing – from Patti Smith to Keith Richards, John Fogerty and Carly Simon – but it sounds like it's going to have to be some other soul who tells Lowe's tales.
Rockers on the far sides of their careers can also enjoy decent-sized advances and on occasion sales royalties for their books. It likely doesn't hurt Lowe's reluctance to spill his own beans that he had a very nice windfall when his song "(What's So Funny 'Bout) Peace, Love, and Understanding" wound up on the 45 million-selling soundtrack album for The Bodyguard. So it's not lucre that will loosen Lowe's lips.
Word is a researcher is working on a book, but Lowe draws the line at sharing childhood stories. "Talking about going on tour with Rockpile or that sort of thing fills me with despair, so he's probably going to be on his own for the rest of it," he says.
And maybe another reason not to write your memoirs is….

Latest posts by Best Classic Bands Staff
(see all)