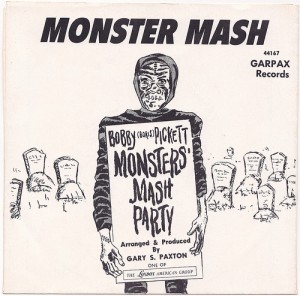 While fans of country and contemporary Christian music mourned the death of Gary S. Paxton at age 77 on July 17 in Branson, Missouri, few in the rock world outside of hardcore trivia addicts likely noticed his passing. If Paxton's name doesn't register, though, that's not the fans' fault but, rather, because he never scored a hit rock record under his own name, making his most lasting contributions pseudonymously and behind the scenes during the 1960s. If you've ever heard Bobby "Boris" Pickett's 1962 #1 hit "Monster Mash"—and what would Halloween be without it?—then you know Paxton's handiwork: he produced it. He was also the producer, two years earlier, of another #1, the Hollywood Argyles' novelty classic "Alley Oop" (which gave us the phrase "Look at that caveman go," later resurrected by David Bowie in "Life on Mars").
The first notable contribution of Paxton, however, came in mid-1959, as the "Flip" half of the duo Skip and Flip. Paxton wrote the harmony-heavy "It Was I" and recorded it with Clyde Battin—who later, retaining the name Skip Battin, went on to join the Byrds and New Riders of the Purple Sage—as a demo for producer Bob Shad. Only after the record was already on its way up the charts did Paxton learn that he and Battin had been given the names Skip and Flip—in honor of Shad's two poodles. "It Was I" ultimately reached #11 on the Billboard singles chart and Skip and Flip became a performing entity along the way, returning to the same #11 position the following year with the ballad "Cherry Pie" before Paxton made his move into production and songwriting.
Gary Sanford Paxton—whose death was attributed to complications of heart surgery and liver disease—was born Larry Wayne Stevens on May 18, 1939, in Coffeeyville, Kansas. According to his memoir his childhood was marked by poverty, illness (he suffered from spinal meningitis) and sexual molestation. He moved to Arizona with his adoptive family at age 12 and by 14 was already working as a musician in local bands. He turned professional after dropping out of high school and moved to Hollywood, where he became involved in record production and engineering, in addition to performing and writing songs. The Dallas Frazier-penned "Alley Oop" was released under the name the Hollywood Argyles, nonexistent at the time it was recorded by Paxton and producer Bobby Rey; a group by that name was assembled only after the single became a hit. During the early '60s, Paxton also started his own record label, Garpax, on which "Monster Mash" was issued, that record originally credited to Bobby "Boris" Pickett and the Crypt Kickers.
Watch Bobby "Boris" Pickett lip-sync "Monster Mash" on American Bandstand…
Don't miss a post! Sign up for Best Classic Bands' Newsletter; form is on every page.
As Paxton fell into the L.A. lifestyle, his eccentricities often tended to overshadow his work. According to the Wikipedia entry on Paxton, "Brian Wilson was known to admire his talents, and Phil Spector to fear him. His creativity and knack for promotion were legendary, but could also run to excess: once, after a local radio station dismissed one of his records ('Elephant Game [Part One]' by Renfro and Jackson) as 'too black,' he assembled a protest parade down Hollywood Boulevard in Los Angeles, California, consisting of fifteen cheerleaders and a live elephant pulling a Volkswagen convertible. He was arrested after the elephant got scared and began to defecate in the street."
Nonetheless, Paxton continued to make his mark on pop, producing Tommy Roe's "Sweet Pea" and "Hooray for Hazel," among others.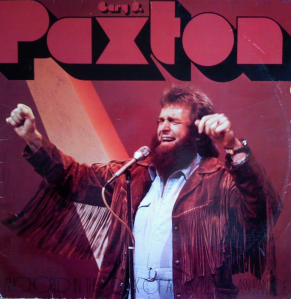 By the end of the '60s, Paxton had begun to veer into country music, moving first to Bakersfield, California, and then to Nashville. His life was often troubled; he was committed to mental institutions for substance abuse and survived an attack by a gunman, hired by a disgruntled artist. Upon becoming a devout Christian, Paxton augmented his work in secular music by producing, writing and recording country gospel and Christian rock. He wrote and produced the track "L-O-V-E" for the Blackwood Brothers in 1973, which won a Grammy for Best Gospel Performance, and two years later Paxton won the Best Inspirational Grammy for his own album, The Astonishing, Outrageous, Amazing, Incredible, Unbelievable, Different World of Gary S. Paxton.
In the late ''80s, Paxton was linked romantically with Tammy Faye Bakker, wife of the famed evangelist Jim Bakker. Although Paxton insisted they were only friends, reports of their tryst led to Paxton losing some credibility among the Christian audience.
Paxton recorded several other gospel albums under his own name and was inducted into the Country Gospel Music Hall of Fame in 1999. He is survived by his fourth wife, Vicki Sue Roberts, and five children.

Latest posts by Jeff Tamarkin
(see all)