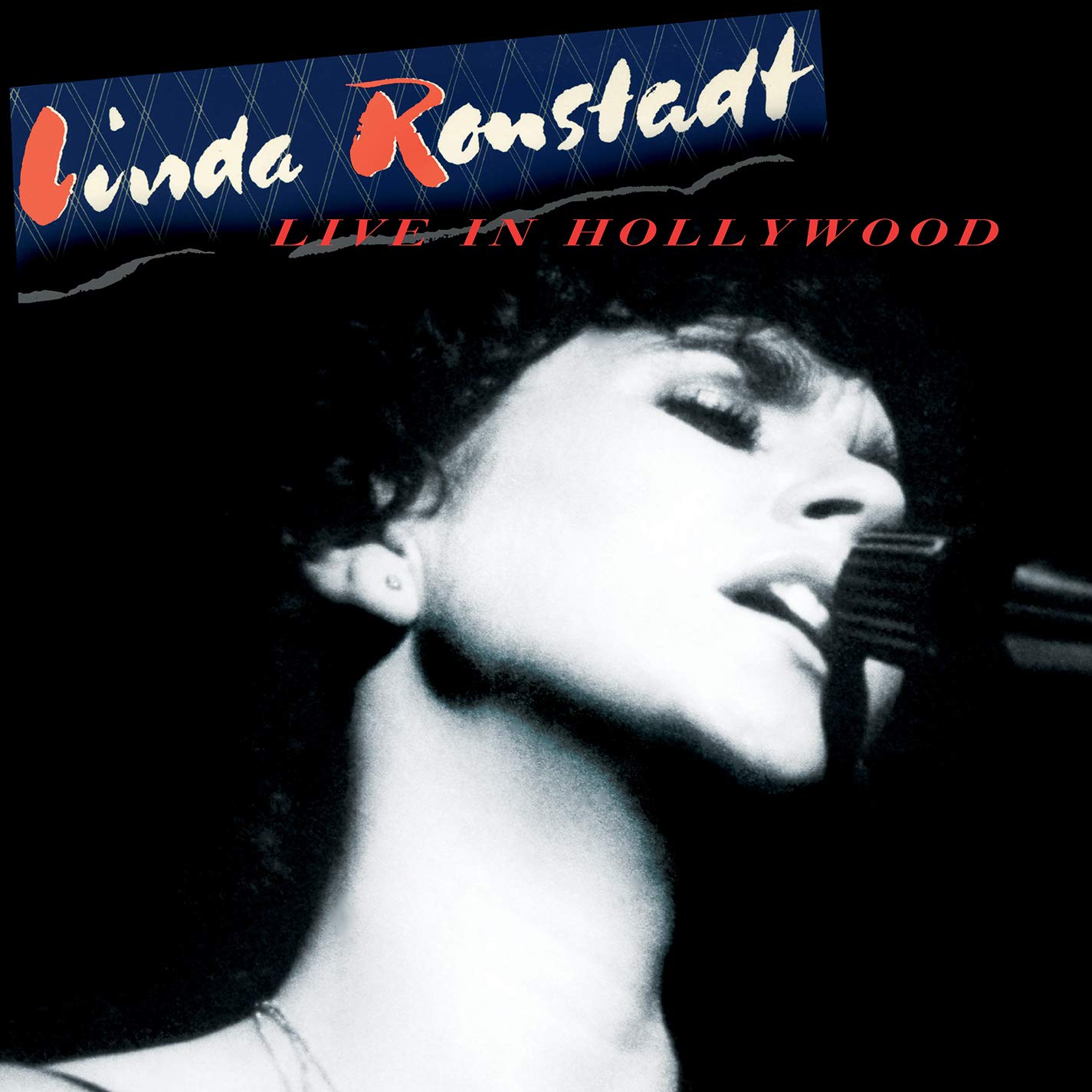 To promote the release of her first live album – recorded nearly three decades ago – Linda Ronstadt will appear on this weekend's edition of CBS Sunday Morning. In the rare television interview, the singer talks about how Parkinson's robbed her of her singing voice. She was diagnosed in 2013.
Ronstadt released more than two dozen studio albums during a stellar career that has spanned more than five decades. Surprisingly, during all that time, the legendary singer never released a live album. That finally changed with Live in Hollywood, from a concert that Ronstadt recorded in 1980 for her acclaimed HBO television special. The album, announced on Dec. 14, was released February 1, 2019, from Rhino. Order is available here. (We've got several video clips and audio tracks below.)
In her interview with Tracy Smith, airing Feb. 3 at 9 a.m. ET, Ronstadt acknowledges: "I can't even sing in the shower." She's optimistic there will eventually be a cure. "They're learning so much more about it every day. I'm 72, we're all going to die. People don't always die of it because it's so slow moving. I'm not afraid of dying. I'm afraid of suffering, but I'm not afraid of dying."
Watch the interview
Watch the performance of "Just One Look" from Live in Hollywood, one of nine previously unreleased live tracks
Recorded on April 24, 1980, at Television Center Studios in Hollywood, the concert captures Ronstadt at the peak of her reign as America's most popular female rock singer. For Live in Hollywood, Ronstadt selected 12 of her favorite performances from the original concert.
She was joined that evening by an outstanding band that included guitarists Kenny Edwards and Danny Kortchmar, drummer Russ Kunkel, bassist Bob Glaub, keyboardist Billy Payne (of Little Feat), pedal steel guitarist Dan Dugmore, and backing vocalist Wendy Waldman. Rounding out the band was Peter Asher – Ronstadt's producer and the concert's executive producer – who played percussion and sang background.
Live in Hollywood includes popular Ronstadt interpretations like "Blue Bayou," "Poor Poor Pitiful Me" and "It's So Easy."
There's also a previously unreleased six-minute jam of her #1 smash, "You're No Good."
Watch the performance of "You're No Good"
The concert also showcased a trio of Top 10 hits from her then-current album – Mad Love – with performances of "I Can't Let Go," "How Do I Make You" and "Hurt So Bad." After its release in February 1980, Mad Love would become Ronstadt's seventh consecutive platinum-selling album.
Related: Ronstadt has cancelled several upcoming events
John Boylan – who produced Live in Hollywood – says the album almost didn't happen because HBO, Ronstadt, and her label, Asylum Records, could not initially find the master tapes. It was a rink-side conversation with a label audio engineer at their sons' hockey practice that would finally lead him to the missing tapes. In the album's liner notes, he writes: "I have no way of calculating the odds of finding the lost tapes through a chance encounter at a hockey practice, but they must be astronomical – like winning the lottery. And in this case of remarkable serendipity, every Linda Ronstadt fan is a lottery winner."
Watch another clip from the original HBO special
Live in Hollywood Track Listing
I Can't Let Go*
It's So Easy
Willin'*
Just One Look*
Blue Bayou
Faithless Love*
Hurt So Bad*
Poor Poor Pitiful Me
You're No Good*
How Do I Make You*
Back in the U.S.A.*
Desperado*
*Previously unreleased

Latest posts by Best Classic Bands Staff
(see all)