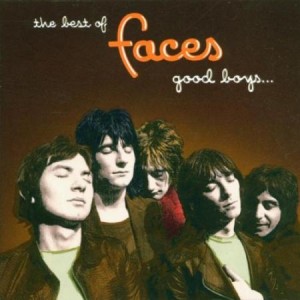 Last night's show (9/5) at the Huntswood Polo Club in Surrey, U.K. by Rod Stewart, Ronnie Wood and Kenney Jones was tagged far and wide as a Faces Reunion, but not here at Best Classic Bands. Though the Rock 'n' Horsepower charity show organized by Jones and his wife was for a good cause – prostate cancer research; Jones is a survivor of the disease – and I have no doubt the reported crowd of some 5,000 well-heeled folks had themselves a real good time (to adapt a Faces song title). But from the moment it was announced I couldn't bring myself to call Stewart (once my favorite rock singer; see here for one reason), Wood and and Jones playing together for the first time since the band broke up in 1975 a reunion of The Faces – one of my favorite bands ever.
I know this is a minority opinion. But one big reason why for me from the outset: My friendship with (and loyalty to) late Faces/Small Faces keyboard player Ian McLagan, who died of a stroke last December (see my tribute to him here). It was McLagan who kept the Faces style alive on his recordings and performances with his Austin, TX-based Bump Band, and who had tried again and again to reconvene the four surviving Faces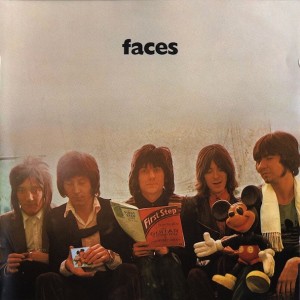 in recent years (bassist Ronnie Lane died in 1997 after a two decade struggle with multiple sclerosis). McLagan, Wood and Jones did manage to reprise the band a number of times without Stewart with such folks as former Rolling Stone Bill Wyman or ex-Sex Pistol Glen Matlock on bass and some guest singers, most notably Mick Hucknall from Simply Red. He also recorded an album of 10 songs written or co-written by Lane (as well as a salute he wrote to his mate, "Hello Old Friend"), Spiritual Boy, that was released on what would have been Lane's 60th birthday on April Fool's Day 2006. (I also got to know Lane and later Wood after doing PR work on the 1983 Ronnie Lane Appeal for ARMS tour of America.)
Quite simply, in my view, no Mac, no Faces. When I woke up today and started reading the news reports of the Stewart, Wood and Jones show, I found even more reason to not call it a Faces reunion: Three of the seven songs they played were from Stewart solo albums! (Which, yes, The Faces played on.) Ten backing musicians played along, and it took not one but two keyboard players to (not quite successfully) replicate McLagan's contributions.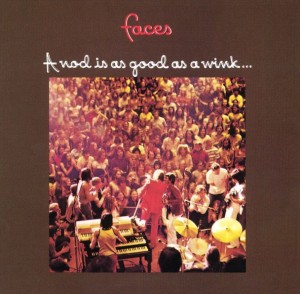 For me, the real Faces Reunion for the rock history books was on October 25th 2009 at London's Royal Albert Hall in a benefit show for the British Performing Rights Society's Music Members Benevolent Fund. Mac, Woody and Kenny were joined by a (U.K.) star-studded line-up that included Wyman, Hucknall, Paul Carrack, Andy Fairweather Low, Kiki Dee, Chris Difford of Squeeze, Georgie Fame, Albert Lee and others.
Ultimately, it's up to you, the fans, to decide what was a valid reunion. Below are snippets from last night and the 2009 show, plus a show by the five Faces on the BBC from their heyday to remind us how wonderful they were. If only Stewart, Wood, Jones and McLagan had managed to reunite together just one time….

Latest posts by Rob Patterson
(see all)