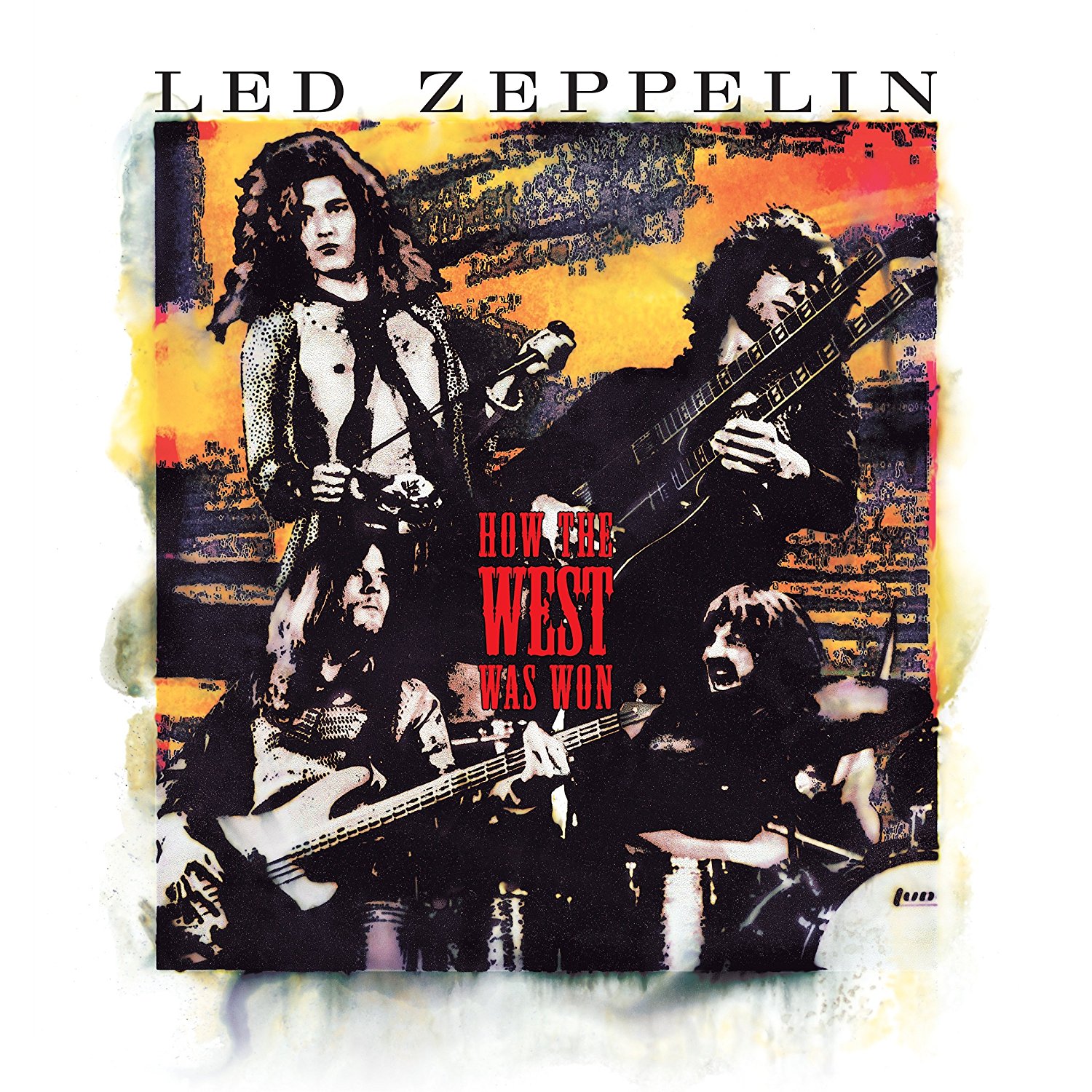 Led Zeppelin's 50th anniversary celebration commences (sort of) with the March 23 release of a remastered edition, supervised by Jimmy Page, of their live collection, How The West Was Won. The album, originally released in 2003, features live recordings made during the band's 1972 U.S. concert tour. When it first came out, it debuted on Billboard's album chart at #1. The band announced the release on Jan. 24. Have a listen to several tracks below.
Last December, Page noted that the band would commemorate its 50th anniversary in 2018 but offered scant details in a video interview that he did with the Academy of Achievement. On Dec. .26, the band's social media pages revealed a special 50th anniversary logo treatment.
Related: Led Zeppelin's 50th anniversary plans unfolding
The remastered title comes in a variety of formats: a Super Deluxe Edition with 3-CDs/4-LPs/1-DVD, a Deluxe Edition with 3-CDs, a first-ever vinyl release as a 4-LP edition, and Blu-ray Audio.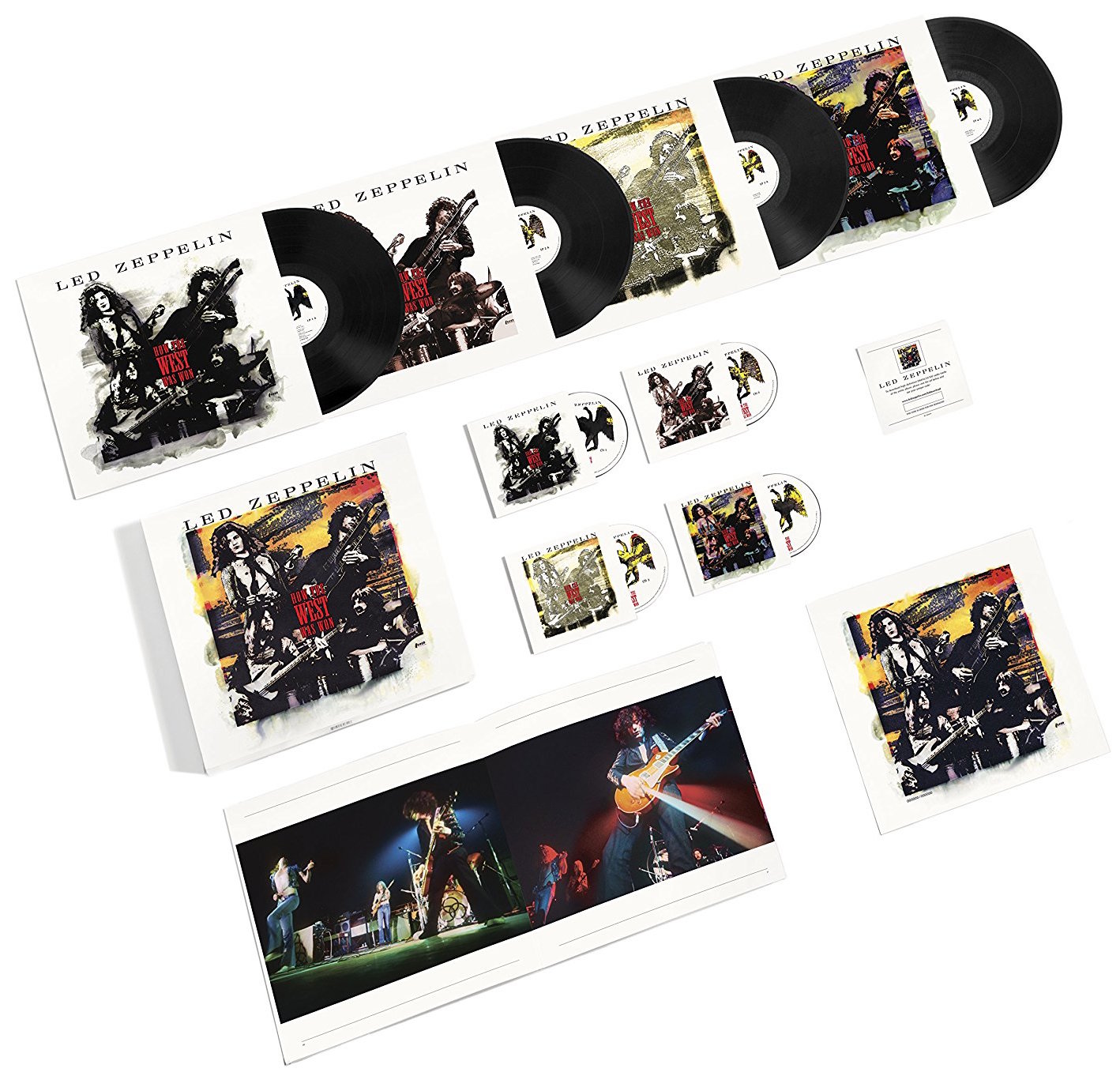 How The West Was Won highlights the best performances from Led Zeppelin's legendary concerts at the Los Angeles Forum and Long Beach Arena on June 25 and 27, 1972. Melded together and sequenced to replicate a single concert from beginning to end, the three-CD and four-LP collections capture the band at the height of its formidable powers.
Standouts include a 25-plus minute version of "Dazed And Confused" and a 21-minute medley based around "Whole Lotta Love" (hear it below). The performances also capture the band introducing songs from Houses Of The Holy, which would be released nine months later. (See complete track listing below.)
Watch the official unboxing video, released on March 16
The Super Deluxe box set is housed in a lift-top box and contains Remastered audio on three CDs and four 180-gram vinyl LPs, a DVD of the album in Dolby Digital 5.1 Surround and PCM Stereo, plus photo gallery. It includes a high-def download card of all stereo audio content at 96kHz/24 bit.
Listen to "Rock and Roll"
The box set also contains a book filled with rare and previously unpublished photos of the band at each of the concert locations, plus memorabilia and ephemera. High-quality print of the original album cover, the first 30,000 of which will be individually numbered.
Listen to the 21-minute "Whole Lotta Love"
Track listing and more audio below…
Listen to "Immigrant Song" from the new release
How the West Was Won Track Listing
1. LA Drone
2. Immigrant Song
3. Heartbreaker
4. Black Dog
5. Over The Hills And Far Away
6. Since I've Been Loving You
7. Stairway To Heaven
8. Going To California
9. That's The Way
10. Bron-Yr-Aur Stomp
11. Dazed And Confused
12. What Is And What Should Never Be
13. Dancing Days
14. Moby Dick
15. Whole Lotta Love
16. Rock And Roll
17. The Ocean
18. Bring It On Home
Listen to their cover of "Bring It on Home"
And "The Ocean"

Latest posts by Best Classic Bands Staff
(see all)