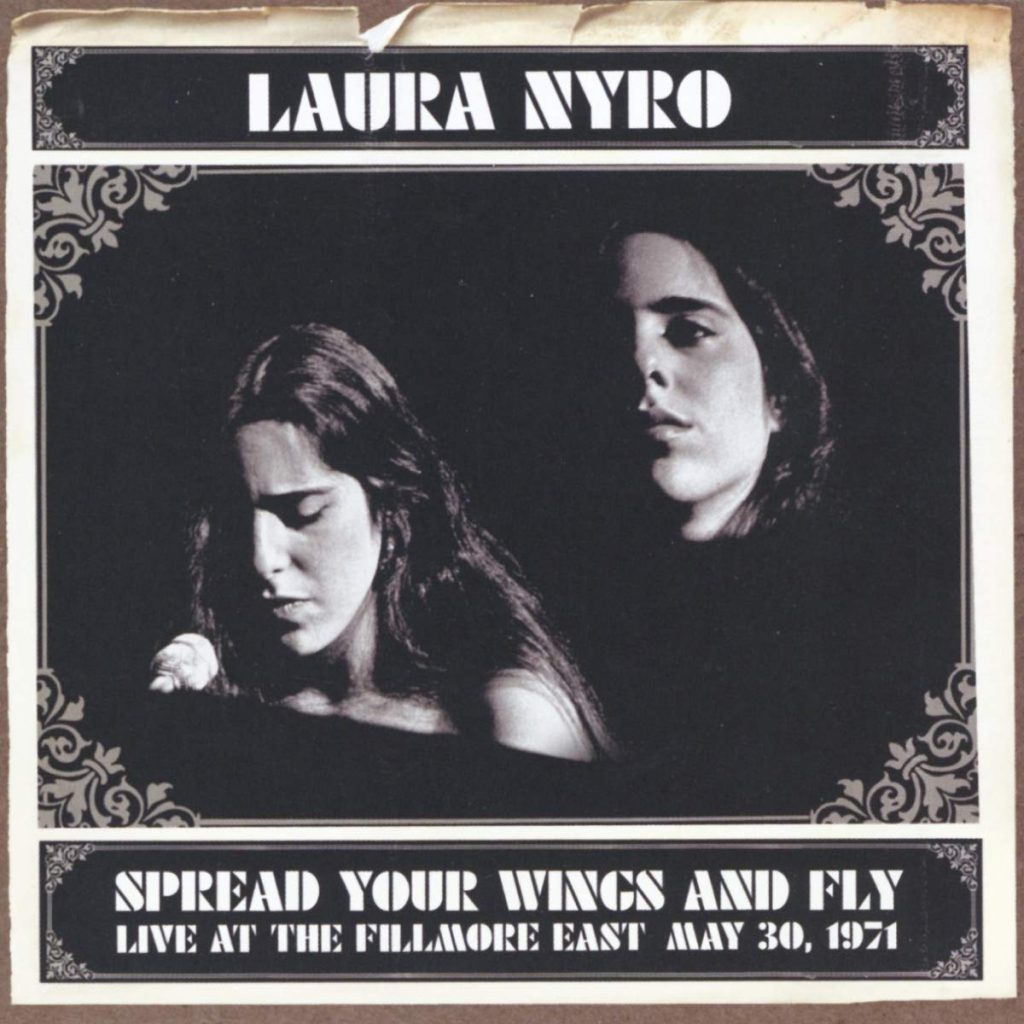 A concert recording by the late singer-songwriter Laura Nyro, previously released in the United States in 2004 but long out of print, has now been re-released by a label called Floating World Records. Titled Spread Your Wings and Fly: Live at the Fillmore East May 30, 1971, the performance was recorded just weeks before promoter Bill Graham shuttered the New York City venue.
Nyro was an American songwriter, singer, and pianist. She achieved critical acclaim with her own recordings, particularly the albums Eli and the Thirteenth Confession (1968) and New York Tendaberry (1969). Her style was a hybrid of Brill Building-style pop, jazz, rhythm and blues, show tunes, rock and soul.
Listen to the opening track from Live at the Fillmore East, "American Dove"
Related: 50 great albums of 1971
Between 1968 and 1970, a number of artists had hits with Nyro's songs: the 5th Dimension with "Blowing Away," "Wedding Bell Blues," "Stoned Soul Picnic," "Sweet Blindness" and "Save the Country"; Blood, Sweat and Tears and Peter, Paul and Mary with "And When I Die"; and Barbra Streisand with "Stoney End," "Time and Love" and "Hands off the Man (Flim Flam Man)." Her best-selling single was a recording of Carole King and Gerry Goffin's "Up on the Roof."
At the time of this recording, Nyro was just starting the recording sessions for what would be her fifth album, Gonna Take a Miracle, which she recorded with the female vocal trio Labelle (Patti Labelle, Nona Hendryx and Sarah Dash), recorded at the Sigma Sound studio in Philadelphia with the producers Kenny Gamble and Leon Huff, who would soon find fame as architects of the "Philly Soul" sound. The album, her only set which was composed entirely of cover versions, was to be her last for several years–she would marry and enter a period of 'retirement' from the music business. "Spanish Harlem," included here, would feature on the album, and when Miracle was reissued in 2002, four tracks were added to it from this recording: the medley of "Ain't Nothing Like The Real Thing"/"(You Make Me Feel Like) A Natural Woman," "O-o-h Child" and "Up on the Roof."
Nyro died at age 50 in 1997 and was posthumously inducted into the Rock and Roll Hall of Fame in 2012.
Track Listing
1. American Dove
2. Medley: Ain't Nothing Like The Real Thing / (You Make Me Feel Like) A Natural Woman
3. Spanish Harlem
4. I Am The Blues
5. Medley: Walk On By / Dancing In The Street
6. Emmie
7. Map To The Treasure
8. Christmas In My Soul
9. Save The Country
10. Medley: Timer / O-o-h Child / Up On The Roof
11. Medley: Lu / Flim Flam Man
12. Mother Earth
Watch a short film about Laura Nyro

Latest posts by Best Classic Bands Staff
(see all)