Larry 'The Mole' Taylor, Canned Heat Bassist, Dead at 77
by Jeff Tamarkin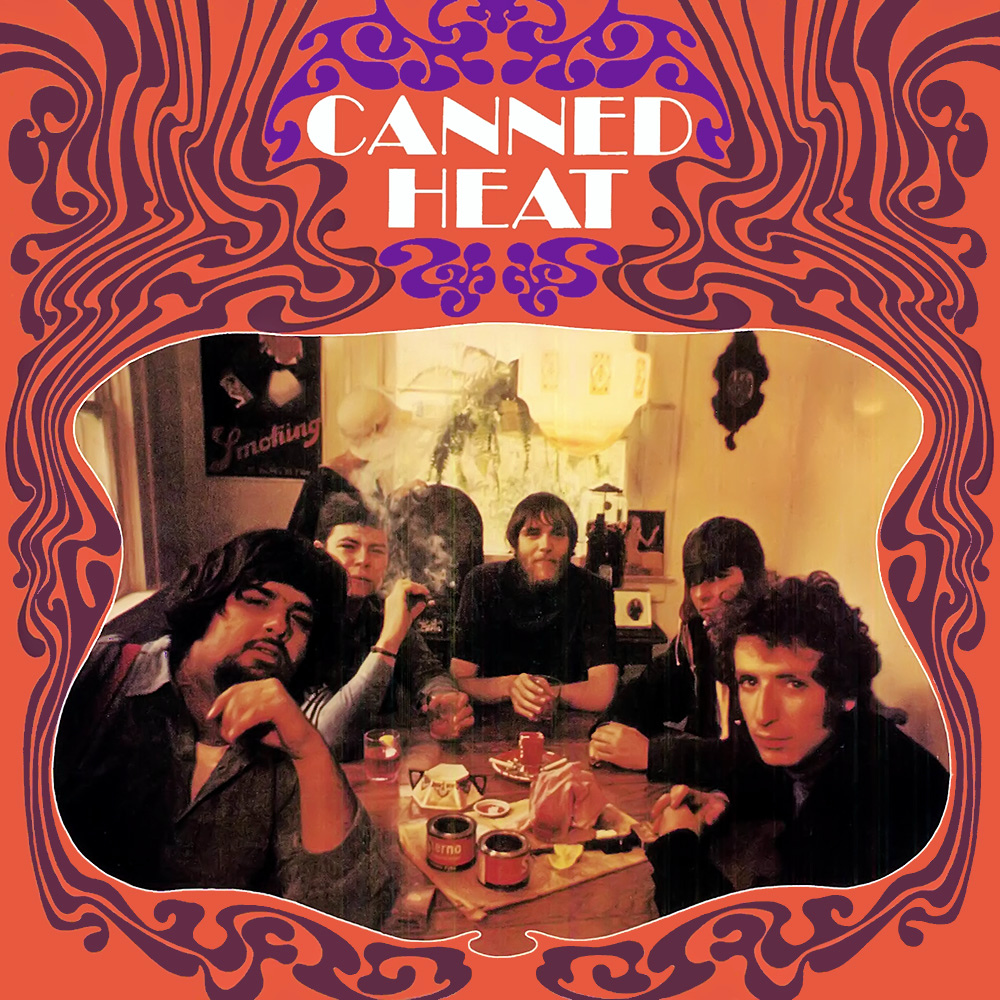 Larry "The Mole" Taylor, best known as a longtime member of Canned Heat, died on Aug. 19 at his Lake Balboa, Calif., home, according to online posts from several individuals close to the band. Taylor was 77.
In addition to his work with Canned Heat, the blues-rock band formed in Los Angeles in 1965, Taylor was a member of John Mayall's Bluesbreakers and played in Tom Waits' band, recording with the singer-songwriter on several key albums. Taylor also did session work for the Monkees (he plays on their first two albums), Jerry Lee Lewis and many others.
Watch Canned Heat at the Monterey Pop Festival
Born Samuel Lawrence Taylor in Brooklyn on June 26, 1942, "The Mole," as he was nicknamed, played in an instrumental surf band, the Gamblers, in the mid-'60s—his brother, Mel Taylor, was a member of the Ventures—before joining Canned Heat in 1967, two years into the blues-rock quintet's existence. Canned Heat—whose classic lineup also included singer Bob "The Bear" Hite, guitarists Alan "Blind Owl" Wilson and Henry "The Sunflower" Vestine, and drummer Adolfo "Fito" de la Parra, performed at the Monterey Pop Festival that summer.
Two years later, Taylor was with the band (which was managed by another brother, Skip Taylor) at Woodstock. Taylor appears on Canned Heat's earliest albums: Canned Heat, Boogie with Canned Heat, Living the Blues, Hallelujah and Future Blues.
Related: 10 classic 1967 debut albums by California bands
Wilson died in 1970, Hite in 1981 and Vestine in 1997, leaving Fito de la Parra the only survivor of the classic lineup.
Taylor left Canned Heat in 1970 to join British blues-rocker Mayall, who had moved to L.A., and appeared on several albums with that group. He also recorded on solo albums by guitarist Harvey Mandel, who had replaced Vestine in Canned Heat, and played briefly in a band with violinist Sugarcane Harris, Pure Food and Drug Act.
Taylor first recorded with Tom Waits on 1980's Heartattack and Vine, and appeared on several subsequent releases. Taylor's bass work is also featured on recordings by Albert King, John Lee Hooker, Leo Kottke, Ry Cooder, John Hammond, Tracy Chapman, Solomon Burke, Wanda Jackson, Charlie Musselwhite and many others.
Taylor was also the bassist for the Hollywood Fats Band from 1976-1980.
Taylor rejoined and exited Canned Heat on several occasions, and, beginning in 2010, became one of the members of the current lineup of the band, along with de la Parra, the only consistent member since 1967.
Watch Canned Heat perform "On the Road Again" at Woodstock

Best Classic Bands Editor Jeff Tamarkin has been a prolific music journalist for more than four decades. He is formerly the editor of Goldmine, CMJ andRelix magazines, has written for dozens of other publications and has authored liner notes for more than 80 CDs. Jeff has also served on the Nominating Committee of the Rock and Roll Hall of Fame and as a consultant to the Grammys. His first book was 'Got a Revolution! The Turbulent Flight of Jefferson Airplane.' He is also the co-author of 'Shell Shocked: My Life with the Turtles, Flo and Eddie, and Frank Zappa, etc.,' with Howard Kaylan.

Latest posts by Jeff Tamarkin (see all)