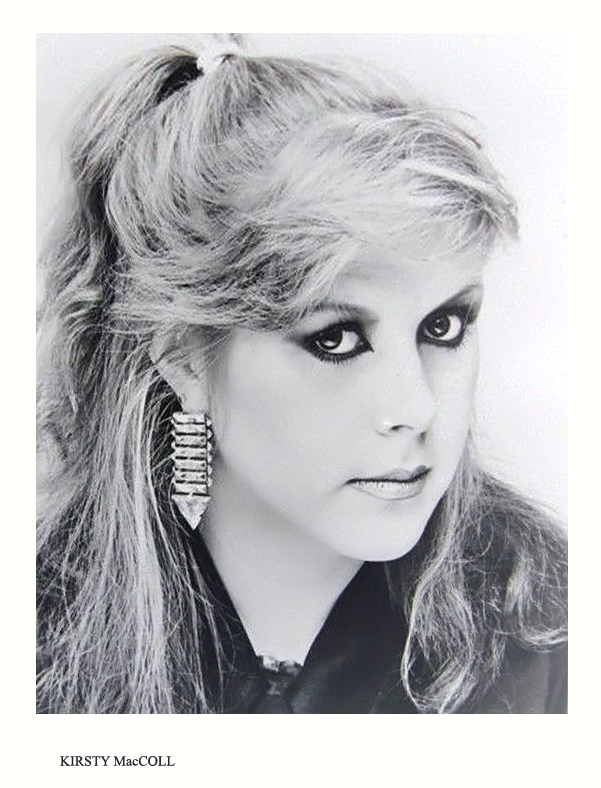 Sometimes the death of a musical artist goes beyond tragic, yet….
Kirsty MacColl, daughter of famed English folk singer Ewan MacColl, was beloved on the English scene for her talent, humor and warmth. She made her U.K. chart debut in 1981 with the #14 hit, "There's a Guy Works Down the Chip Shop Swears He's Elvis." Numbers like her debut Stiff Records single "They Don't Know" and her Top 10 version of Billy Bragg's "A New England" are cherished by U.K. pop fans.
The singer and songwriter (41 years old at the time), her partner James, and her sons Jamie (15) and Louis (12) were diving off the coast of Mexico, near Cozumel, in a restricted area, on December 18, 2000. A motorboat came speeding through. Kirsty was able to shove her oldest son to safety before the boat struck and killed her. The wealthy Mexican who was piloting the boat that hit her has never been properly held responsible for his crime.
Watch MacColl perform her first hit on Top of the Pops in 1981
Yet in a sad irony that is also ultimately so endearing, three years before MacColl died, she also left the world a gift that comes around during the season of her passing every year: Her duet with Shane MacGowan on the Pogues number "Fairytale of New York," which in the U.K. is the most-played Christmas song of the 21st Century.
Watch the Pogues' holiday favorite
The song topped VH1's "Greatest Christmas Song" countdown from 2004 to 2006.
Related: Rock Christmas Albums – New and Classics

Latest posts by Best Classic Bands Staff
(see all)