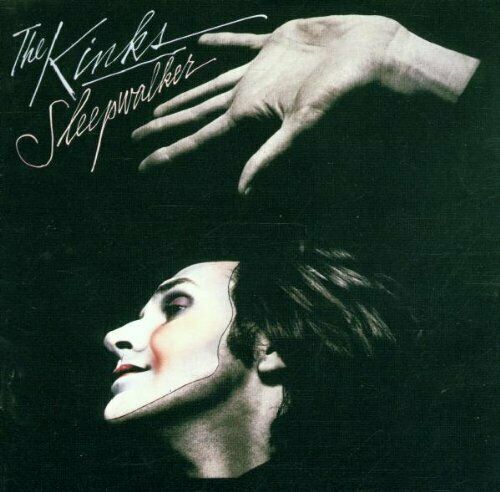 When The Kinks released Sleepwalker, their first album for the Arista label, in February 1977, they hadn't significantly bothered the U.S. single or album charts in quite a few years (when their 1970 single "Lola" hit the top 10). Many had written them off as hopelessly old-fashioned. Their leader, singer and main songwriter, Ray Davies, had spent most of the '70s on a series of theatrical concept albums that never caught fire in the studio or in live performance, and his addition of back-up singers, brass section and costumes to the Kinks' presentation failed to excite. Their glory days seemed over—before they pulled off one of rock's greatest comebacks and launched a successful "arena rock" phase that even they didn't see coming.
As part of the British Invasion in the '60s, the Kinks had their share of U.S. top 20 hit singles, including "You Really Got Me," "All Day and All of the Night," "Tired of Waiting for You" and "A Well Respected Man," all written by Ray. Other strong recordings issued as singles ("Till the End of the Day," "Set Me Free," "Dedicated Follower of Fashion") got lots of national airplay too. Ray provided the clever lyrics, which often referenced youth culture and hip London locations, and his brother Dave Davies supplied the primitive yet highly effective guitar parts. With solid bassist Pete Quaife and drummer Mick Avory, they had the whole package: catchy melodies, smart wordsmithing, memorable riffs and sex appeal. (They sometimes couldn't stand each other though, and got into fistfights on stage and off—this was one conflicted band!)
Listen to the title track from Sleepwalker
Despite the success with singles during their 1964-66 heyday, their albums never sold very well. 1966's excellent music-hall-style 45 "Sunny Afternoon" was their last '60s hit, but the excellent album it appeared on, Face to Face, stalled at #47 on the Billboard album chart. It didn't help that a dispute with the American Federation of Musicians barred the Kinks from playing in the U.S. for the last few years of the decade, further killing whatever momentum they had. Their next three albums are all now considered classics, but sold even worse: Something Else, The Village Green Preservation Society and Arthur (Or the Decline and Fall of the British Empire). Back home, the British hit singles never stopped, but did nothing or weren't even released in America: "Waterloo Sunset," "Days," "Deadend Street," "Autumn Almanac."
After Columbia Records squeezed out its top executive Clive Davis in a scandal in 1973, he launched the Arista label the following year, subsisting on lightweights like Barry Manilow and the Bay City Rollers until he began to sign important artists: Patti Smith, Lou Reed and, eventually the Kinks, who had been dropped by RCA after six sometimes interesting but commercially weak-selling albums.
In May 1976, the brothers Davies and Avory joined keyboardist John Gosling and John Dalton on bass (he'd replaced Quaife in 1969) at the newly built, Kinks-owned Konk Studios in London. Producing himself and working with a new 24-track system, Ray had over two dozen new songs to consider. The band worked on them for the rest of the year, rejecting many (some, like "Black Messiah" and "Hay Fever," showed up on later Kinks albums). Clearly, Ray Davies was determined to deliver a high-quality set with a direct, lean instrumental approach, knowing it might be his last chance to re-establish the band as a serious commercial attraction.
The resulting Sleepwalker album was just what the band needed. "Life on the Road" is a very strong lead-off. Despite the title, it's not a "gee, touring is tough" complaint, but a touching tale of a naïve small-town kid who finds the big city of London both exciting and frightening: "Mama always told me the city ladies were bawdy and bold/And so I searched night and day to catch a kissable lady/But all that I caught was a cold." The narrator, not unlike other Davies protagonists over the years, can be read as sexually ambiguous: "I was standing with the punks in Praed Street when a muscle man came my way/He said 'Hey, are you gay? Can you come out and play?'/And like a fool, I went and said 'Okay'." Musically, it starts as a ballad with a gorgeous, wistful melody, and then jumps up into an energetic Chuck Berry-inspired rocker, before a punchy ending that combines both. Ray does some of the best singing of his career, and his brother's shouted harmonies bring back the '60s template.
Released as a single (peaking at #48), the title track helped the album to #21 on Billboard's album chart. Here the lyrics are nothing special; it's a basic meat-and-potatoes mid-tempo rocker with some terrific multi-tracked guitar work from Dave. "Sleepwalker" also contains several characteristic Ray-penned changes in tempo and dynamics, and features another versatile Ray vocal. He might struggle with pitch on occasion, but you always feel he's singing directly to you.
Watch the Kinks perform "Life on the Road" on The Old Grey Whistle Test in 1977
Clive Davis reportedly wanted "Brother" to be released as a single (he compared it to "Bridge Over Troubled Water" but in places it sounds more like the Beach Boys doing "Waterloo Sunset"). It's an impressive cut, with finely arranged strings, vocal harmonies and biting guitar licks from the reliable Dave. You'd think a song with that title might address Ray's love-hate relationship with his sibling, and maybe it does in disguised form: "The world's going crazy and nobody gives a damn anymore/And they're breaking off relationships and/Leaving on sailing ships for far and distant shores/For them it's all over, but I'm gonna stay…'Cause I'm your brother, though I don't even know your name/I've discovered that deep down inside you feel the same."
Mick Avory starts off "Jukebox Music," joined by Dave setting up the churning tempo. The instrumental production perhaps owes a bit to Bad Company, Bachman-Turner Overdrive and other popular rock bands of the period. Ray wisely gives plenty of room for his brother's guitar work, on both acoustic and electric. The lyrics are rousing but negligible compared to the power of the band. Tailor-made for live performance, it's an example of how Ray recognized a certain simplicity was going to aid the group's return to relevance. You can almost hear him thinking, "Sure, I'm a genius songwriter, but this one's going to put food on the table."
Watch the Kinks perform "Jukebox Music" on The Old Grey Whistle Test
The album concludes with "Life Goes On," expressing a common Davies sentiment, that normal existence requires forbearance, equanimity and appreciation of simple things, but can also seem futile: "Life will hit you when you least expect it/And one day when you are gone/You know that life will still go on/But no one'll care if you've been good, bad, right or wrong/Life will still go on."
FM radio station programmers liked the band's new direction, and once again embraced them with Sleepwalker. The Kinks were able to tour America in 1977 in bigger and better venues, reconquering major markets like Chicago, Atlanta, Los Angeles and Miami and newly converted "Kinks Krazy" towns like Indianapolis, Pawtucket and Rochester. Andy Pyle replaced Dalton on bass, and the brothers still fought and complained, but somehow it all held together. Ray, always a superb front man, wore funny suits and hats, and created a playful atmosphere in which audience sing-alongs like "Lola," "Alcohol" and "Sunny Afternoon" meshed with their new material. He kept "Waterloo Sunset" and "Celluloid Heroes" (one of the few big songs from the RCA days) in the set. Dave reveled in striking rock-god poses and turning up the volume.
The Kinks appeared on television's Midnight Special, The Mike Douglas Show and other programs, and word spread that this band was a lot of fun to see live. Sleepwalker kept selling to teenagers who barely remembered the Kinks of the previous decade, or thought they were a new band.
Watch the Kinks on The Mike Douglas Show
The follow-up Arista albums Misfits, Low Budget, Give the People What They Want and State of Confusion saw the Kinks returning to serious chart success and gold records. Their pleasantly sloppy attitude gave them street cred with emerging punk bands like the Jam and the Clash, and they never suffered from the new wave backlash against the likes of "dinosaurs" Pink Floyd or Genesis. By the time their lovely single "Come Dancing" went top 10 in 1983, the Kinks were once again considered a must-see attraction onstage, and Ray was lauded as a songwriter who compared to Lennon-McCartney, Townshend, Goffin-King and Jagger-Richards.
In 1990 The Kinks were inducted into the Rock and Roll Hall of Fame, but the '90s found them jumping from label to label and declining in sales once again, and they split in 1996. Both Ray and Dave have sustained solo careers, Ray's written several unusual books, and a "jukebox musical" of Kinks songs called Sunny Afternoon played London's West End and is still touring Great Britain. For 20 years Ray and Dave have hinted at a Kinks reunion so often it's become a frustrating running gag for fans. At this writing they are supposedly working on new material; Ray told Rolling Stone recently, "We have to make the record first. But if we do play again, we'll come to America." He refused to say the band was back together though. "The word 'together' is misleading. We were never together. But we are back to our dysfunction again."
Bonus video: Watch the Kinks perform "You Really Got Me" and "All Day and All of the Night" in 1977
Related: The story behind the Kinks' "Celluloid Heroes"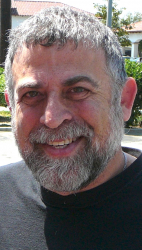 Latest posts by Mark Leviton
(see all)