Jon Anderson Talks '1000 Hands' Solo LP, Tour, ARW
by Greg Brodsky
The first thing that strikes you when meeting Jon Anderson is, of course, that distinctive voice. I've been listening to Yes since the early '70s, nearly 50 years, and sure enough… there's that familiar, slightly raspy voice. Anderson was in New York on a cold winter's day, fresh from Florida and eight days of rehearsals with the ensemble he'll be touring with this spring, and beyond, to support his new solo album, 1000 Hands.
When the album was officially announced on February 5, 2019, Anderson explained, "That's where the title comes from, all of the brilliant musicians who played a part in making the record."
[A website has been set-up for the album and tour.]
Anderson will turn 75 on October 25 and his voice sounds just as good as it did nearly five decades earlier on such classic rock favorites as Close to the Edge, "Yours is No Disgrace" and "Roundabout."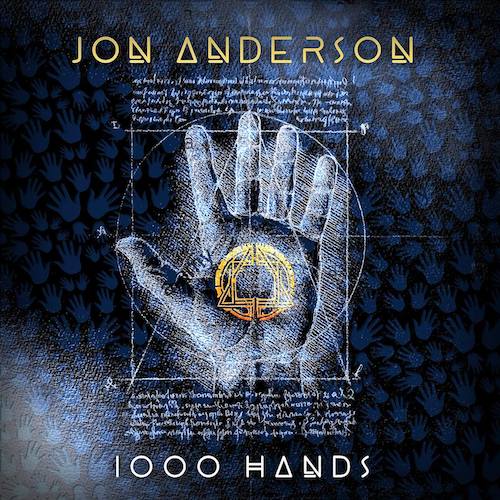 Working with producer Michael Franklin, much of 1000 Hands is built from music that Anderson had recorded over three decades and shelved for a variety of reasons, usually because he's not one to sit still for too long.
"I've known Michael for 30 years and we've been friends for 30 years and now we're working together because we're very like-minded people. Very open. Very clear, very defined and very committed."
Anderson and Franklin gathered the material–working, in some cases, with just snippets–and created an entire album. The song "Ramalama," an early highlight on 1000 Hands, begins with sounds of Anderson's vocalization: his morning warmup routine.
"About four or five years ago, I started collecting ideas… just spending the first hour or so of the day singing [these sounds]. And adding lyrics," he says. "After a while, I'd put it on some sort of loop in the background and add a vocalization harmony… eight-part harmonies and things like that.
"I had quite a collection. So last year, when we started getting to grips with the album, I spent a month going through all of the music to make sure we were all on the same track. And then I went home and started doing some vocalization again. And I sent a couple of these tracks to Michael, and he just jumped on them!
"On 'Ramalama,' he did all of the music and sounds on a plane [from] his computer. I was mesmerized, of course, and we added [some] musicians in a studio later and that's how the track happened. It was a different way of creating. Originally, I just did it for a vocal exercise in the morning and he just loved it. And I started listening to it again and again and thought, Man, that was pretty cool! What was I doing that morning? It's very cosmic, in a way."
"I think when we do it on stage, we'll extend it," he says.
Ah, the 1000 Hands tour. After touring with fellow Yes alums Rick Wakeman and Trevor Rabin since 2016, that ensemble is on hiatus. "We were happening on stage," the Rock and Roll Hall of Fame Class of 2017 inductee says. "But everything else wasn't as clear and organized.
"It was hard to get everything connected," he adds, indicating that they may return in 2020 or 2021, to resume what they had announced, with great fanfare in 2018, as a 100-date world tour.
Related: Our 2016 review of Anderson-Rabin-Wakeman
Anderson and Franklin have recruited an ensemble for the 1000 Hands tour. "I've just spent eight days rehearsing with them and they're really, really good. These guys are exactly what I want to do; they make sounds that I've never [heard] on stage before."
Franklin will serve as both musical director and keyboardist for the eight-piece band, which will also include his brother, Tim Franklin, on bass ["he's a gem"], along with Matt Brown ["he engineered the album and just happens to be an incredible drummer"], guitarist Tommy Calton ["a well known session musician"], violinist Jocelyn Hsu ["lovely"], percussionist Steady Joseph, Joe Cosas ["he plays plays great, great rock and roll piano and keyboards… and trombone!] and saxophonist / flutist Billy Meethers ["he sounds like Ian Anderson"].
Listen to "Now" from 1000 Hands
A six-week U.S. tour begins in March. Beside some of the new material, what classic repertoire will fans hear? "You want to push the boundaries of production of Yes' music. We do 'Yours is No Disgrace.' 'Starship Trooper.' We did a reggae version of 'Your Move' the other day and it sounded so cool! We'll see what happens with that. I want to do songs of Yes that I haven't done in a while and project them in a 21st century way."
Fans can thus expect a re-working of Yes' cover of Paul Simon's "America." "He is very special in my life," Anderson says, adding: "I've been an American citizen for 10 years.
Listen to the remastered version of Yes' original recording
"We're attempting, but it won't be ready this tour, a long-form piece, 'Topographicus,' a selection of the music [from Yes' Tales From Topographic Oceans] into one long piece." Audiences will also hear selections from his 1976 solo debut, Olias of Sunhillow.
Listen to "Meeting (Garden of Geda)/"Sound Out the Galleon" from Olias
Fans in markets not included initially will be glad to hear that after a break, "We'll do another tour and then to go Europe and the Far East. And then who knows what's next?"
Tickets are available on Ticketmaster.
Without prodding, Anderson adds, "We'll probably spend some time doing chapter two in the winter." Another album? "Yeah, because we have a lot of songs left over, we we're gonna build it up and keep going."
Another highlight on 1000 Hands: "First Born Leaders," a musical tour de force featuring a bouillabaisse of brass, percussion and more, reminiscent of The Lion King and even Simon's Graceland. It includes performances by the late guitarist Larry Coryell, Yes drummer Alan White and even Yes co-founder/bassist Chris Squire.
The song also features backing vocals by the ensemble Zap Mama. "I saw them 30 years ago at the Saban Theatre in Los Angeles," says Anderson. "They were introduced, 'Be ready to be shocked and surprised.' And these five ladies… were mesmerizing… the kind of chanting they did. To get them to sing on this album was amazing."
"Twice in a Lifetime" showcases Anderson's gorgeous vocals, as well as an ensemble including accordion plus a stunning violin performance from Grammy winner Charlie Bisharat. "The violin was recorded 30 years ago," Anderson says. "He's one of the top session guys in L.A. and he came up and just played one afternoon."
Of the tour, which begins in March, Anderson says, "You always want to put on a good show. It's just part of my nature. I want to really get it right."
Related: Jon Anderson talks about Yes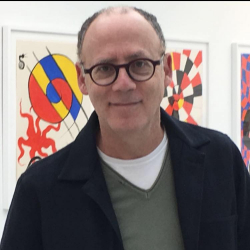 Latest posts by Greg Brodsky
(see all)