John Sebastian on the 'Magic' of the Lovin' Spoonful
by Michael Eck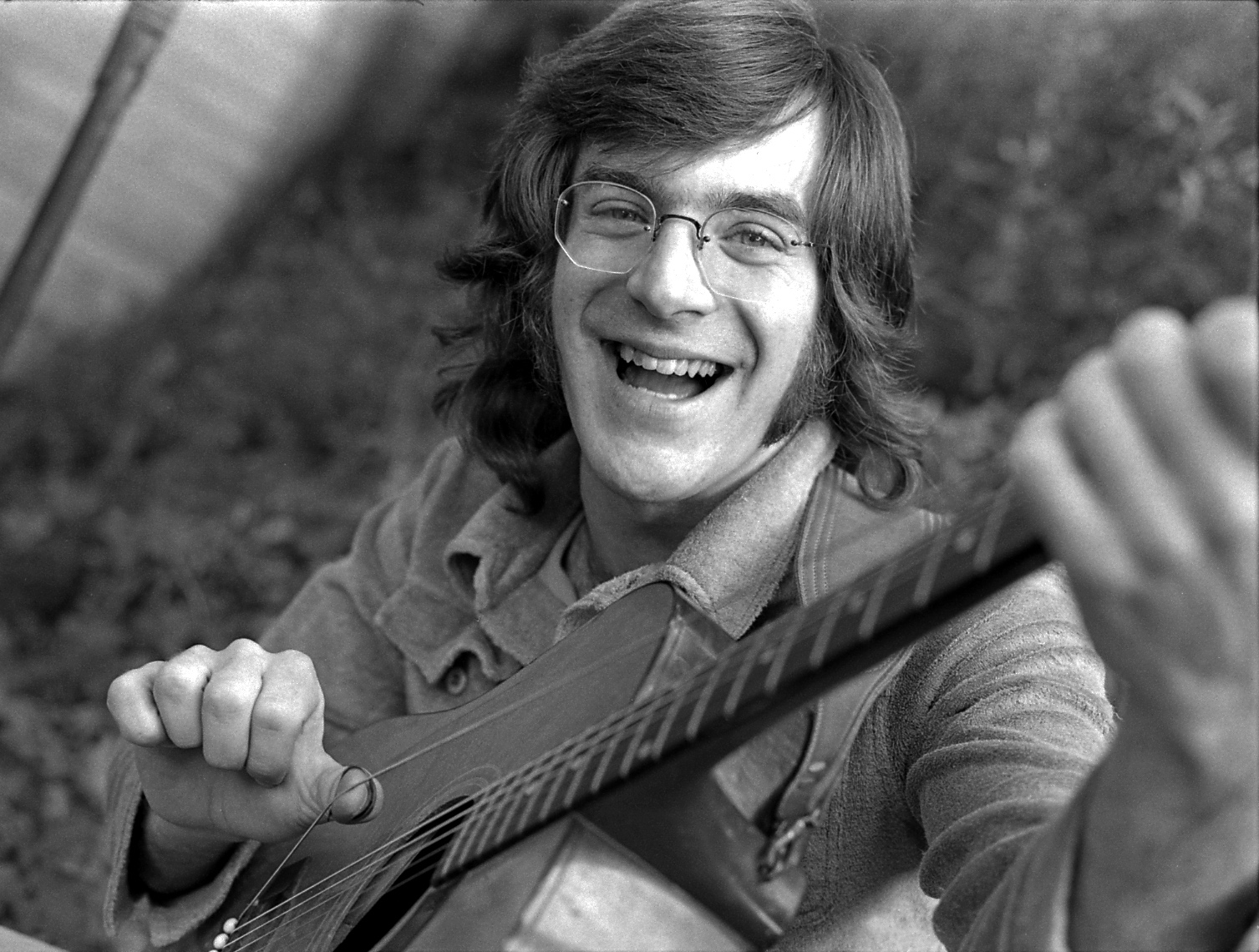 Do you believe in magic?
In the spring of 1965, enough teenyboppers did to drive The Lovin' Spoonful song of the same name to the Top 10 on the Billboard charts. 50+ years later, the tune's distinctive, chiming autoharp and bouncing groove still sounds vibrant. "Do You Believe in Magic," the title track to the quartet's debut album, was also its first single, one of nine to make the Top 20 in a stunning two-year span (at a time when top groups were expected to release a new LP every few months).
John Sebastian, of course, wrote and sang "Magic," as well as the bulk of the band's other hits. In this 2015 interview with Best Classic Bands, he remembers his Spoonful days fondly, pointing out that, from the start, the plan was to be an American Beatles.
"The Spoonful got going at the height of Beatlemania, and it was a time when a lot of American bands were aping the English bands in order to work. It was our observation – me and [Spoonful guitarist] Zal Yanovsky and [producer] Erik Jacobsen – that the British stuff was heavily rooted in American music, and we could, perhaps, eliminate the middleman."
[An unplanned performance at the Woodstock festival, in August 1969, catapulted Sebastian into a solo career as a tie-dyed festival mainstay, singing "Rainbows All Over Your Blues" to thousands throughout the birth of the new decade.]
Sebastian, born on March 17, 1944, was already a session musician playing on demos by Tim Hardin, Fred Neil and Bob Dylan among others by the time the Spoonful coalesced under Jacobsen's direction – pulling Yanovsky from the Mugwumps (leaving Cass Elliott and Denny Doherty free for the Mamas and the Papas) and the Long Island-bred rhythm section of Steve Boone and Joe Butler from Greenwich Village rock band the Sellouts.
"(Future Mountain bassist) Felix Pappalardi and I had become a unit," Sebastian says, "which was hired to rock up folk groups a little bit."
"Rock up folk groups" is key to Sebastian's early ethos.
"People think I came from folk music and moved into rock 'n' roll but the fact was that I had been playing electric guitar for five winters at Blair Academy, basically the Duane Eddy and Chuck Berry songbooks, the kind of things you'd expect a young guitarist of that era to be playing. It turned around for me when summer came and a lot of the kids, specifically the young pretty girls, were not that interested in rock 'n' roll. They wanted to learn how to Carter pick. It was in trying to meet with their approval that I learned to play the Autoharp."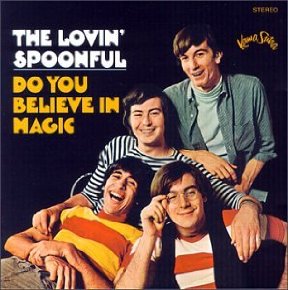 The Spoonful, Sebastian points out, was different than other pop bands of the day in that they played their own instruments in the studio, as well as on stage (although session drummer Gary Chester did man the skins on "Magic").
"We played our own shit," Sebastian says, sitting on his porch in Woodstock, NY, surrounded by two dogs and a cat. "It wasn't the Wrecking Crew (a group of elite L.A. session players). So many bands were getting on their feet at that time, but until they did, they used the Wrecking Crew as the rhythm section. These were great bands and great players but there was a sameness and a tameness to them. That was what we saw when we landed in L.A. We had played eight sets a day and these guys were getting praise for doing 40 minutes at Ciro's. We were head and shoulders above the playing capability of so many of the bands of the time."
What truly set the Spoonful apart was the fact that they drew so heavily on the American jug band tradition, homemade good-time music from Memphis, Louisville, Cincinnati and other urban centers in the south. Jug bands made do with what they had on hand, using banjos, guitar and mandolins, but also employing jugs, stovepipes, washboards and dimestore kazoos for buzzing, scratching percussive backgrounds.
The songs were simple, but hip, built as much on ragtime as string band music and blues. Bands like Will Shade's Memphis Jug Band, Gus Cannon's Jug Stompers and the Mobile Strugglers left a stirring legacy, and something like an invitation.
Sebastian was schooled in the form by Stefan Grossman and was soon inducted into the short-lived Even Dozen Jug Band, which featured fellow future stars like Maria Muldaur, David Grisman and Steve Katz.
"I said, Stefan, what's a jug band?" Sebastian recalls. "He said, 'Never mind, you're in one.' Even Dozen was Kindergarten for me."
Jug band music gave Sebastian more than a great song title. It energized him into songwriting and gave him a loose blueprint for his band's sound.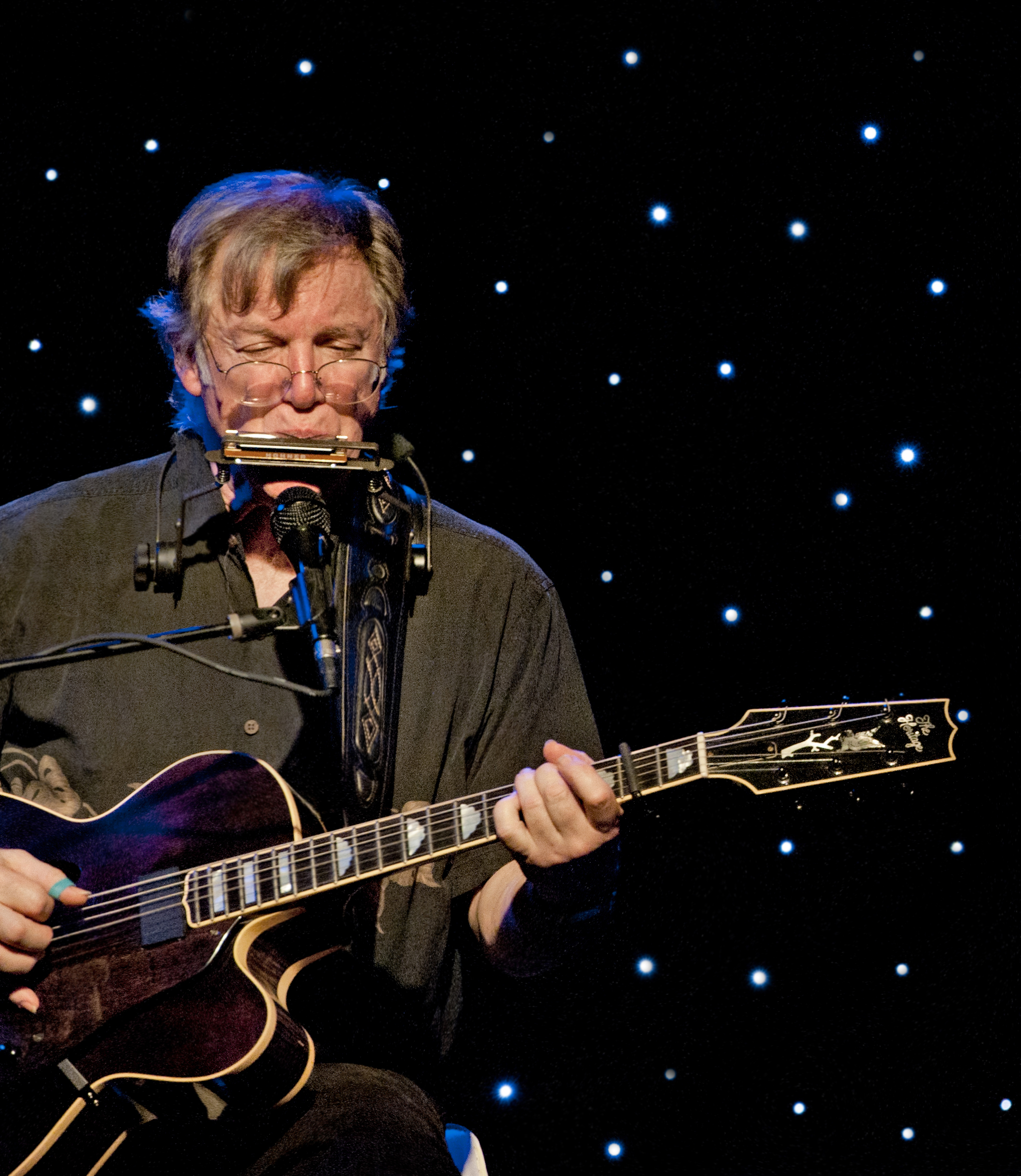 "I began to change some of the rough lyrics of jug band tunes and rewrite this and that. Soon, I had written a few originals, which had success in the form of two or three singles. About that point, I thought, hmmm, I could throw some of this juggy stuff in because nobody knows where it comes from. It was just an opportunity, sort of a second wind."
The Spoonful, like all truly great bands, was more than the sum of its mighty parts. Yanovsky, who Sebastian clearly reveres as a sort of musical saint, possessed a truly unique guitar style, embracing touches of Chuck Berry, slide ace Elmore James and Nashville pianist Floyd Cramer. Boone and Butler easily backed folk, country and rock 'n' roll, with a smiling groove as deep as it was wide. But, let's face it; Sebastian's songs (some co-written with Boone and others) were the key that opened the door to fame.
"Daydream" (a #2 hit). "Did You Ever Have To Make Up Your Mind" (#2). "Nashville Cats" (#8). "Summer in the City" (#1). "Darling Be Home Soon" (#16). The latter alone – a song of such sweet longing and affection – would have qualified the group for its 2000 induction in the Rock and Roll Hall of Fame.
By 1967, with the band ensconced in L.A., changes happened within the line-up. Yanovsky, busted for pot in San Francisco, was out. Longtime friend Jerry Yester (a musical Zelig who guested on earlier Spoonful hits) was in. And the influence of Jacobsen ("the fifth Beatle," as Sebastian describes his role within the band) was waning. After 1967's Everything Playing album, which featured stone classics like "She Is Still A Mystery" and "Money," Sebastian wanted out, too.
The band – Boone, Butler and Yester – forged on, doing some additional recording and, in 1991, reforming for as a live act, which performs to this day.
Not surprisingly, given his legendarily sunny demeanor, Sebastian is absolutely okay with the band carrying on without him.
"I'm so fine with all of that," he says. "It goes back to an arrangement that we never had on paper, but which we decided in a meeting. I said look, 'I'm interested now in playing with some other people.' This was all in preparation for what would be the first solo record I did with [producer] Paul Rothschild. I wanted to make that transition and the remaining band members said they wanted to continue and I said, 'You've got my blessing."
In the studio, he was forging a new persona, still built on what would eventually be called roots music.
1970's John B. Sebastian was a freewheeling mix of ballads, country rockers and blues. Sebastian knew how to play them all, so he did, with an engaging lack of the kind of focus that might have kept him a mainstream star.
"I have a short attention span," he says. "I do go from one thing to another. With that first album, in particular, I wanted to hit a number of marks, to say this is my shooting range."
Sebastian was raised in Greenwich Village. His father was a famous classical musician whose inventive harmonica playing profoundly affected his son (much to the delight of many generations). His mother wrote radio scripts. It was a Bohemian life to say the least, with folk mainstays like Burl Ives and Woody Guthrie blowing through the house amidst a litany of symphonic longhairs.
All of that learning at home, all of the session work and all of the gleeful pop leanings of the Spoonful came through on albums like the eponymous solo debut, The Four of Us and Tarzana Kid. None are classics on their own, but each contains classics, more brilliant songs like "She's a Lady," "Apple Hill" and "The Stories We Could Tell" (a Sebastian number previously recorded by The Everly Brothers).
By the mid-70s, though, even that stream had slowed. Sebastian was virtually waving goodbye to Warner Bros. Records when a TV producer gave him a call about a new series, Welcome Back, Kotter, based on a teacher returning to his Brooklyn alma mater. Sebastian and the Spoonful had scored two films – 1966's What's Up Tigerlily? and 1967's You're A Big Boy Now – so he knew his way around a soundtrack. The result, "Welcome Back" on May 8, 1976, put Sebastian back on the charts, at #1, for, it turns out, the last time.
"Les Paul said, 'I get a good idea bout every ten years.' I think maybe I have a similarly slow constitution that way," Sebastian says.
Post Kotter, Sebastian has largely been, in a musical sense, a gentleman farmer. He releases a record when he wants to (like 1993's lovely Tar Beach), performs as it suits his schedule and frequently drops in for guest spots with Woodstock friends and old pals.
In the 80s, he frequently guested with NRBQ, becoming, in pianist Terry Adams' words, "an honorary member."
"NRBQ," Sebastian says, "was the band that Zal Yanovsky, years after the Spoonful had broken up, said, 'Not only should you hear these guys, but you should be playing with them.' And he was right. It was joyous and it was great to have a new musical interaction with guys who, in many cases, could play rings around me."
During the '90s, Sebastian released two albums of jug band music with the J-Band, a collective featuring Kweskin Band mainstay Fritz Richmond, guitarist Jimmy Vivino, drummer James Wormworth and others. Both of the group's albums feature contributions from blues and jug band mandolinist Yank Rachell. Sebastian beams at the mere mention of his name, and says that of all the old-timers he had the chance to pick with, Yank – who had worked extensively with Sleepy John Estes and Hammie Nixon – was the one who moved him most.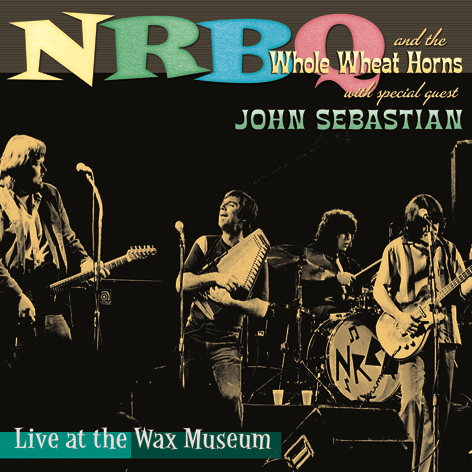 "He was the cherry on the cake. That was really remarkable. Yank was our guru for those years that we were able to play with him, and it was the first time I played with an actual original jug band musician."
These days, Sebastian's voice is not the supple instrument it once was, and he's sanguine about that, too.
"You work with what you have," he chuckles. "I'd love to have my Dion Dimucci voice back, but it's part of the process. It's like being an old athlete; you have to figure out what you can throw."
On the J-Band discs, he made up for that fact by playing harmonica (is there anyone better?), baritone guitar (for which he virtually created the market) and six -string banjo. With Grisman, he mainly sticks to acoustic guitar, thumping along with his thumbpick just as he did on a Lovin' Spoonful Les Paul electric.
Sebastian still believes in magic, too.
He beams that Sundazed, the Coxsackie, NY reissue label located not far from his home, re-released the Spoonful's first three albums on vinyl and CD, from the original master tapes with complete original art. And he's even more excited to have inked a publishing deal with Downtown Music, with the intent of shopping his solo catalog (not as frequently covered as his Spoonful stuff) to new artists.
"I have no idea how the music business works at this point," he laughs. "I'm just glad to have the privilege to continue operating the way I do, and not get all obsessed with media or social media and all that. It's a privilege that not every player can have."
Related: We caught up with Sebastian again in 2021
The last time that the three surviving members of The Lovin' Spoonful performed together was when the New York-based quartet was inducted into the Rock and Roll Hall of Fame's class of 2000. That 20-year drought ended on Feb. 29, 2020, when Sebastian, Boone and Butler joined with an all-star collective called the Wild Honey Orchestra at the Alex Theatre in Glendale, Calif., to pay tribute to the music the Spoonful created more than 50 years ago.
Watch the Wild Honey Orchestra, with John and Mark Sebastian, and Joe Butler, perform "Summer in the City"
Related: Our review of the performance
John Sebastian still performs occasionally. Click here for dates.

Latest posts by Michael Eck
(see all)