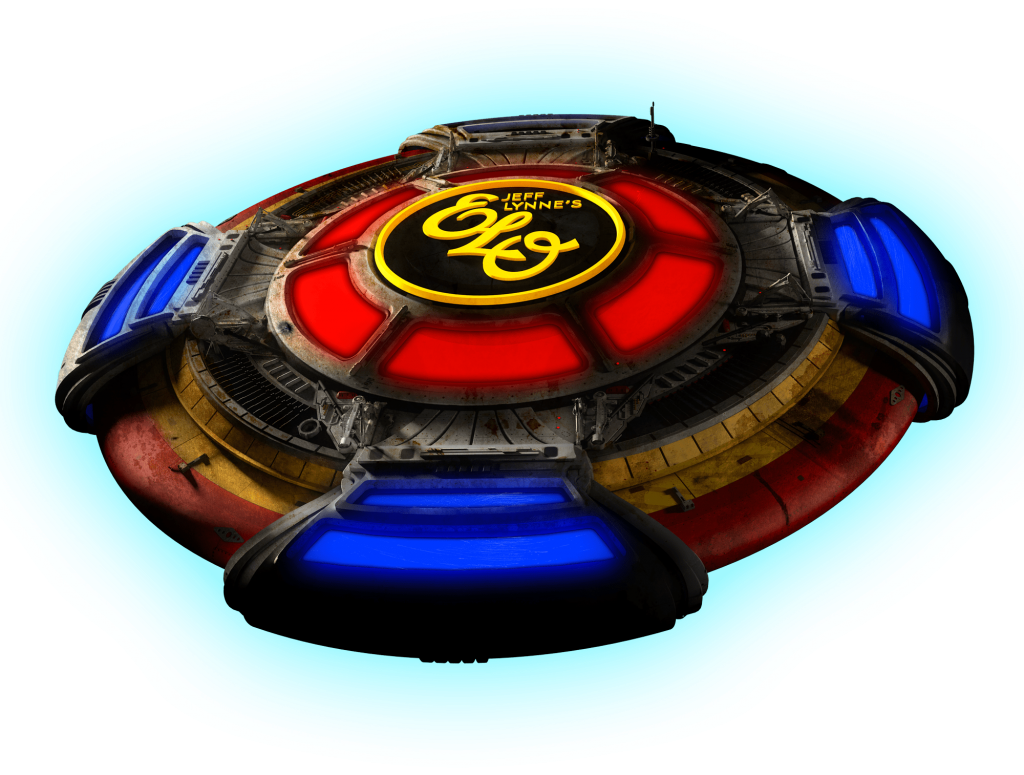 Ever since Jeff Lynne's ELO played a small handful of dates in Los Angeles and New York, as well as a lengthier tour of the U.K. and Europe in 2016 (and more U.K. dates in 2017), fans in other locales have been wondering, when is it our turn? Looks like 2018 is the year.
(Update Nov. 13: Full details here!)
So far, we see dates in Birmingham, England on Oct. 10 at Arena Birmingham and in Dublin, Ireland for Oct. 25 at 3Arena. It is all but certain that many more will get their turn in 2018. To underscore that possibility, how is this for turning rumor into reality? There is now a website called Jeff Lynne's ELO Landing Soon.com, which depicts the familiar ELO spaceship graphic, under which appears the words LIVE 2018 (see below). That is followed by a form that fans can fill out giving them the opportunity to find out when more information is revealed.
Sure sounds like a tour to us!
Related: Enter to win Best Classic Bands' contest to win a copy of Jeff Lynne's ELO upcoming Wembley or Bust album!
We have been speculating since early 2016 that it would only be a matter of time before Lynne undertook a proper coast-to-coast U.S. tour with the current band lineup. At the time we wrote, "After teasing U.S. audiences with two concerts last November upon the release of their first studio album in 14 years, it appears that Jeff Lynne's ELO is about to announce a more elaborate U.S. tour."
That didn't happen, although lucky New Yorkers did get a chance, first with a small-scale show at the compact-sized Irving Plaza club in 2015 and then, last fall, with a full-blown extravaganza at Radio City Music Hall. Those in Los Angeles were treated to a 2015 club date and three shows at the Hollywood Bowl in September 2016.
Watch Jeff Lynne's ELO perform "Livin' Thing" in New York in 2016
In the meantime, a live album from the band's June 24, 2017 concert at London's Wembley Stadium is being released in a variety of formats on Nov. 17. Click here for details.
Watch "Evil Woman," released on Nov. 10, from that performance
There's still no definitive word that the 2018 tour will blanket the globe but the tour is happening. While we don't how extensive it will be, we can't imagine that Lynne would create such a tease if he were planning to play just a few dates.
Related: Our review of the 2015 Irving Plaza show
Lynne's own website also includes a form that allows fans to sign up now to get early access to presale tickets.
Jeff Lynne's ELO will finally hop on that tour bus—or their spaceship—and, if you're lucky, land somewhere near you.
Watch Jeff Lynne's ELO perform "Don't Bring Me Down" at Radio City Music Hall in 2016

Latest posts by Best Classic Bands Staff
(see all)