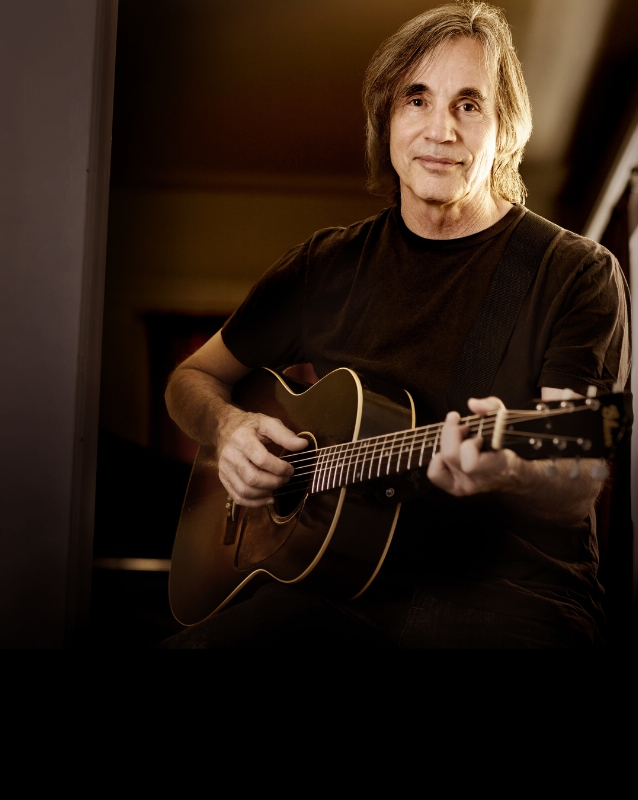 Back in January 2016, Jackson Browne paid tribute to his late pal Glenn Frey at his concert in Clearwater, Florida. The next night, while introducing their hit collaboration "Take It Easy," Browne spoke admiringly about his late friend, this time at the Broward Performing Arts Center in Fort Lauderdale, Fla. He said: "I love this song the way you love this song," and then proceeded to explain the "Take It Easy" backstory to the audience about how Frey finished writing the song.
Of the Eagles, Browne said: "They were my friends. They were my heroes. The better they got, the better I felt. It was unbelievable, you know, to watch them.
"I know that if I had finished it without him [Frey], it wouldn't be the song that it is… and I'm very grateful to him for having put in what was probably, arguably the most memorable line in the most well known song of mine. When he put, you know, 'Lord,' 'Ford,' 'girl' and 'bed' all in one line [laughs].
Here's a video of the performance, with Browne's full tribute:
When news first broke of Frey's passing on Jan. 18., 2016, Browne had been silent about his "Take It Easy" collaborator on social media. He said this at his January 19, performance in Clearwater, FL, as quoted by the Tampa Bay Times:
"This is a sad, sad, sad day. I've been doing this song every night for a while here. I didn't use to sing it because it was such a famous song, I figured, you know, if people heard me start singing this song they'd have, they'd come away thinking: 'Uh, yeah, and then he sang a Eagles cover.'
"I wrote this song with Glenn Frey," Browne continued, pausing for the crowd's applause. "It is a song that I started, and I didn't know how to finish it. But I do know if I had finished it by myself, it wouldn't be the song that is it; it wouldn't be the song that we all love, you know?"
Watch a video of the January 19, 2016 performance, which though out-of-focus for the first minute, is then crystal clear.
"Take It Easy" was The Eagles first single, released in May 1972 (with lead vocal by Frey). Within a month it had charted and it ultimately reached #12 on Billboard's Hot 100 singles chart.
Related: Excerpt from 1970s L.A. singer-songwriters book
Browne was born October 9, 1948. When he tours, click here and here for tickets.

Latest posts by Best Classic Bands Staff
(see all)