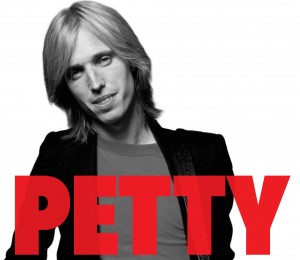 Sure, Santa's got his list and checked it twice long ago. The rest of us? Well, it takes a couple of passes to figure out what to get everyone. And if you're anything like some of us here at BCB, you might be fortunate to have parents and grandparents that do the "Christmas check" thing and now you're pondering what to buy yourself.
Hence the second edition of our gift guide. As always, we stress the gift of recorded music, and urge our readers to shop at your local brick & mortar record store to help keep both classic and new music live (though we've also made it easy for you with links to Amazon below).
Click here for Part 1 of our Holiday Gift Guide, which included deluxe items from Bob Marley, The Beatles, Frank Sinatra, Yes and more.
These latest recommendations are from Editor Rob Patterson (RP), Founder/CEO Greg Brodsky (GB), and Editorial Assistant Allie Eissler (AE).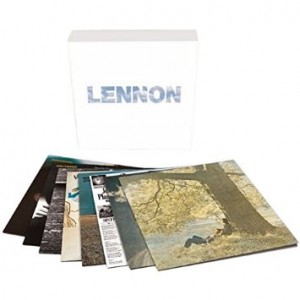 John Lennon – Vinyl Box Set (Apple Corps Ltd/Capitol Records): Celebrate what would've been Lennon's 75th birthday this year with a box set of the icon's eight solo studio albums, remastered and newly cut to 180-gram vinyl. Included in the mega-bundle are John Lennon/Plastic Ono Band (1970), Imagine (1971), the two-disc Some Time in New York City (1972), Mind Games (1973), Walls and Bridges (1974), Rock 'n' Roll (1975), Double Fantasy (1980) and Milk and Honey (1984), all of which, with the exception of Imagine and Rock 'n' Roll, were out of print on vinyl. Fans get the full 1970s and early '80s experience, as each LP is an authentic reproduction of its U.K. original in both sound and visual representation, featuring all included postcards, posters, inner sleeves and booklets. (AE)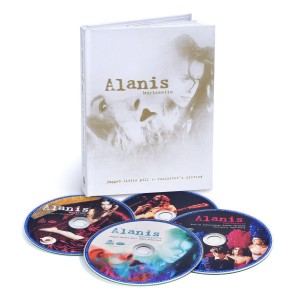 Alanis Morissette – Jagged Little Pill Box Set: 20 years ago, a 21-year-old Canadian singer named Alanis Morissette was introduced via a lightning bolt known as Jagged Little Pill. The album yielded four singles, most notably the first, "You Ought Know," and its fourth, "Ironic." Jagged Little Pill would earn nine Grammy Award nominations – winning five – including Album of the Year and go on to sell an astounding 33 million copies worldwide. Rhino Entertainment recently released a deluxe version that includes a previously unreleased full live concert from 1995, an acoustic version of the full LP and other previously unreleased goodies. (GB)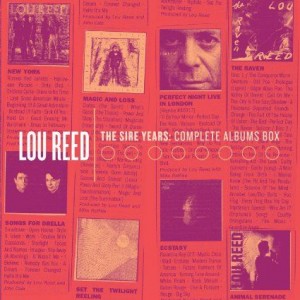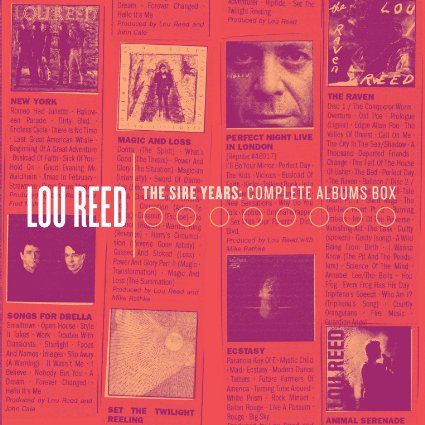 Lou Reed – The Sire Years (Rhino Entertainment): As the title suggests, this set offers a rollicking trip through Reed's later career with Sire Records, kicking off with 1989's spectacular New York – seen by many as his best solo album – and closing with 2004's Animal Serenade. Housed in a quirky 10-CD clamshell box, the six LPs and two live albums feature concept albums dedicated to Andy Warhol and Edgar Allan Poe, classics like "Perfect Day," "Heroin," "Venus In Furs," "Romeo Had Juliet," "Dirty Blvd.," and more, showcasing the multitude of musical styles Reed mastered. Just don't expect any special documentation or extra tracks. This is a simple, no-frills reproduction of the original records, available at a reasonable price to boot. (AE)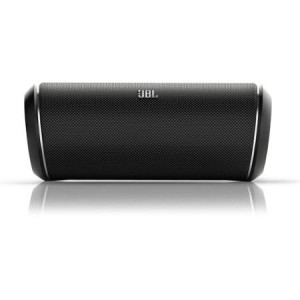 JBL Flip 2 Bluetooth Wireless Portable Stereo Speaker: Does anyone have stereo systems anymore? Just what do modern music lovers do when they wanna rock out hard and lard from a phone, pad or desktop 'puter. Somehow this stylish lil speaker has the professional musical depth, richness and punch of speakers far bigger, even stereo separation!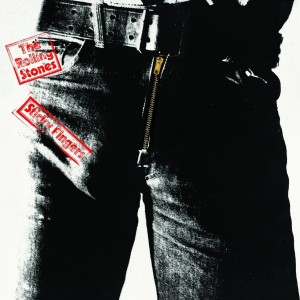 Rolling Stones – Sticky Fingers Super Deluxe Edition: Sticky Fingers is one of the most revered albums in the Stones' storied catalog, a 1971 classic that captured the band at the peak of their powers on timeless tracks like "Brown Sugar," "Wild Horses" and "Dead Flowers." The Grammy-nominated super deluxe expanded edition from Universal Music Enterprises includes not only the original album but a generous selection of previously unreleased material including alternate versions of tracks, a seven-inch single, and a hardbound book with essays, photos and detailed notes. Fans can also enjoy live recordings from two Stones shows in March of 1971 – a 13-track audio recording of their show in Leeds and a DVD featuring two tracks from the band's Marquee Club show in London. (AE)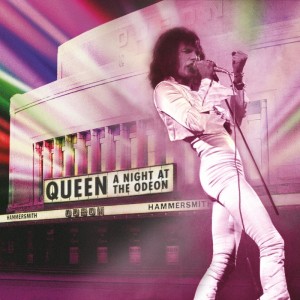 Queen – A Night At The Odeon – Hammersmith 1975 various configurations (Eagle Rock and Hollywood Records): Queen's Christmas Eve 1975 live performance in London was broadcast on BBC2 and BBC Radio 1. Queen was riding high on the British charts with their A Night At The Opera album and the #1 U.K. single, "Bohemian Rhapsody." The performance was frequently bootlegged but never officially released – until now. It's available on all formats including a super deluxe box set and showcases the band on the cusp of true international superstardom. (GB)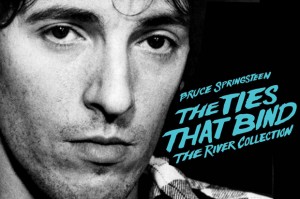 Bruce Springsteen – The Ties That Bind: The River Collection: Springsteen's four-CD, three-DVD box set (via his Columbia Records home) spotlights the album that brought him his first #1 spot on the Billboard Top 200 as well as the #5 single and now classic "Hungry Heart." A pivotal release in the Boss's career, The River contrasts punchy rock tunes with more solemn, reflective and seemingly paradoxical songs, paving the way for his successful catalog in later years. In addition to the final double album that we all know and love, the box set features the original version of The River (at the time called The Ties That Bind) that Springsteen planned to release in 1979, as well as 11 unreleased outtakes from recording sessions, concert footage, and a coffee table book with 200 rare photos and an essay by music journalist Mikal Gilmore. A brand new hour-long documentary explores Springsteen's tumultuous experience writing and recording the record. (AE)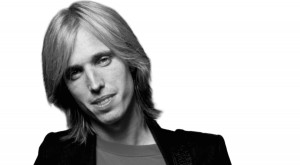 "So You Want to be a Rock'n'Roll Star" Collection: We all know someone who wants a musical career. A number of us likely know talented young people who could possibly enjoy one. But it's no easy trick to pull one off over the true long term. Takes not just talent but so much more: vision, integrity. savvy, people skills… the list goes on. One artist that as done so in a way that offers an ideal case study for aspiring acts is Tom Petty. Read his Warren Zanes-penned bio. Watch his Peter Bogdanovich-directed doc, Running Down a Dream, and get to know Tom's songs inside/out. Follow the ninth edition of lawyer Donald Passman's very-artist-friendly million-selling guide. It's all there if the music is too. (RP)

The BCB team brings you the latest Breaking News, Contests, On This Day rock history stories, Classic Videos, retro-Charts and more.

Latest posts by Best Classic Bands Staff (see all)