I remember what I consider to be my first rock'n'roll Christmas. It was 1968, I was about to turn 13 years old, and there under the tree for me was the book The Beatles by Hunter Davies. Yes! I so wanted to learn more about the Fab Four from what was back then one of the very first biographies of any pop music act. I happily devoured the tome in less than 24 hours.
Times may have changed considerably since then – rock bios are now a crowded genre all their own – but the delight remains the same when you get something you've wished for and/or that comes as a complete surprise. The suggestions below largely come from what we've covered this year in our reviews and breaking news items as well as offered in our contests. Giving touts are myself, Editor Rob Patterson (RP), Founder/CEO Greg Brodsky (GB), and the newest member of our team, Editorial Assistant Allie Eissler (AE). We hope something we suggest  makes the ideal gift for someone you know or even yourself. And check back through the coming month as we fully intend on adding things that may come to mind between now and December 25th.
And thanks to all of you for giving us here at Best Classic Bands a gift we truly appreciate: Being a part of our debut year!
And now, here's some cool stuff that deserves to be wrapped in pretty paper, decorated with a bow, and given to someone you love… who loves classic rock.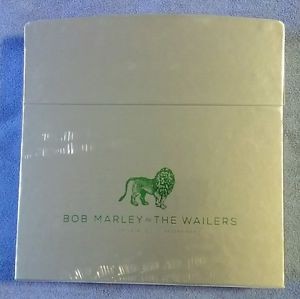 • Bob Marley – The Complete Island Recordings: Commemorating what would be the reggae singer's 70th birthday this year, The Complete Island Recordings compiles a decade's worth of Marley and the Wailers' most celebrated releases on Island Records. It's the ultimate gift for fans who want to take a deeper dive into Marley's rich catalog, including 180 gram vinyl reissues of all nine of his studio albums with the Wailers: the revelatory Catch A Fire (their 1973 label debut), Burnin', Natty Dread, Rastaman Vibration (their 1976 breakthrough album in the U.S.), Exodus, Kaya, Survival, Uprising and Confrontation,  as well as two live albums, Live! and Babylon By Bus. (AE)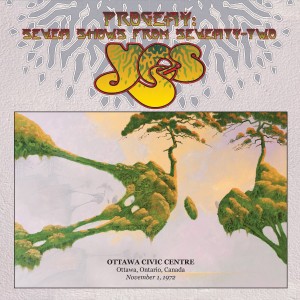 • Yes: Progeny – Live From Seventy-Two: The prog-rock titans were packing arenas worldwide in the fall of 1972, fresh on the heels of Close To The Edge, Fragile and The Yes Album. Drummer Alan White had just replaced Bill Bruford, and he joined what most fans consider to be the classic Yes lineup: Jon Anderson (vocals), Steve Howe (guitar), Chris Squire (bass) and Rick Wakeman (keyboards). While Yes fans have long delighted in 1973's triple Yessongs live album, reel-to-reel tapes of seven North American concerts from that 1972 tour recently surfaced. Rhino has assembled a "Highlights" release of two CDs or three LPs as well as a 14-CD set comprised of the complete concerts from all seven performances. The repertoire includes such favorites as "I've Seen All Good People," "Yours Is No Disgrace," "And You And I," "Roundabout" and "Close To The Edge." My first Yes concert wasn't until 1974; these guys were astoundingly tight. (GB)
• The Faces 1970-1975: You Can Make Me Dance, Sing Or Anything… (Rhino): The last 12 months have reminded us in many ways just how wonderful those lads in The Faces and their rollicking arena pub rock was. A year ago we lost keyboard player Ian McLagan – who, God love him, had been keeping Faces-style rock alive with his Austin band and albums for a few decades. But then, flip the coin, Rod, Ronnie and Kenney got together in Sepember to show us in no uncertain terms that they had not forgotten this endearing band's legacy. A people's group if there ever was one (accent on the lads, but they won the birds as well), The Faces should be savored as we fell in love with them and they come in this set of their five albums and one bonus disc: On good ol' 12-inch vinyl! Cheers, mates! (RP)
The Wrecking Crew: To discover that literally hundreds of hit singles that you grew up listening to in the 1960s and into the '70s were all performed by the same pool of LA musicians is astonishing. But as Denny Tedesco's 2015 documentary The Wrecking Crew reveals through fresh interviews and archival footage, that's what occurred. This 4-CD collection on Rockbeat Records collects 70-plus tracks including such smashes as the Beach Boys' "Good Vibrations," the Mamas and the Papas' "Monday, Monday," The 5th Dimension's "Up, Up And Away," Sonny & Cher's "The Beat Goes On" and The Grass Roots' "Midnight Confessions." Mind blown.  (GB)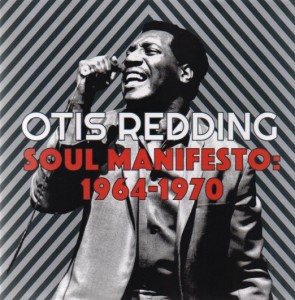 Otis Redding – Soul Manifesto 1964-1970: A voice of unbelievable power, range, pliability and character. Songs that captured the essence of so many different feelings within the human heart. And a genuine entertainer who could captivate listeners like a shaman. When it came to Southern soul, Otis Redding was as good as it got. And the legacy he built from 1964 to his untimely passing  in '67 has the range, depth and impact of a long lifetime of music. This set allows listeners to get to know Otis as we did back in the 196os on the eight albums issued during his life and another four posthumous albums. (RP)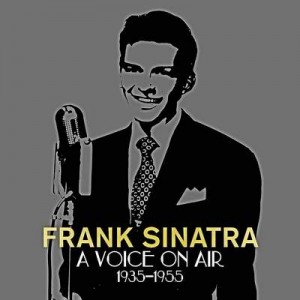 Frank Sinatra – Various Centennial Celebration Releases: We would be remiss not to include music from "The Voice" in this roundup, as he's a gift and singer that keeps on giving. Here are some worthwhile releases that are already out or due shortly. Legacy Recordings weighs in with Frank Sinatra: A Voice on Air (1935-1955), a 100-plus track, four-CD deluxe box set featuring rare radio broadcasts and rehearsals, restored from the original recording masters. The collection includes classics from the Great American Songbook and duets with such icons as Nat "King" Cole, Peggy Lee, Doris Day and Milton Berle. It's packaged with a 60-page book with essays and rare photographs. Universal is adding 50th Anniversary releases to its catalog with vinyl editions of three 1965 Sinatra classics: Sinatra '65 (which contains "My Kind Of Town" and "Luck Be A Lady"), Grammy Award winner for Album of the Year September Of My Years ("It Was A Very Good Year") and the 2-LP Sinatra: A Man And His Music (which includes "I've Got You Under My Skin" and "Love And Marriage"). (GB)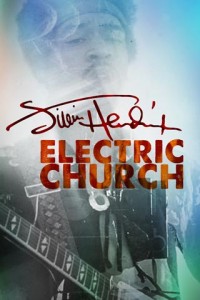 • Jimi Hendrix – Electric Church: Hendrix didn't just rock Woodstock during his tragically brief time with us. This searing new concert film focuses on the guitar god's July 4th, 1970 performance at the Atlanta Pop Festival to his largest American audience ever – a crowd of 300,000 in Byron, Georgia. Fans can experience color 16mm footage of Hendrix's career-spanning set, featuring an extraordinary rendition of "The Star Spangled Banner," as well as behind-the-scenes interviews with promoter Alex Cooley, Hendrix Experience bandmates Billy Cox and the late Mitch Mitchell, and a host of others like Paul McCartney, Steve Winwood, Kirk Hammett, Derek Trucks and others commenting on the man's talents. (AE)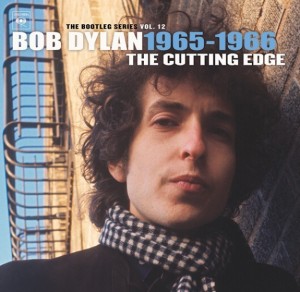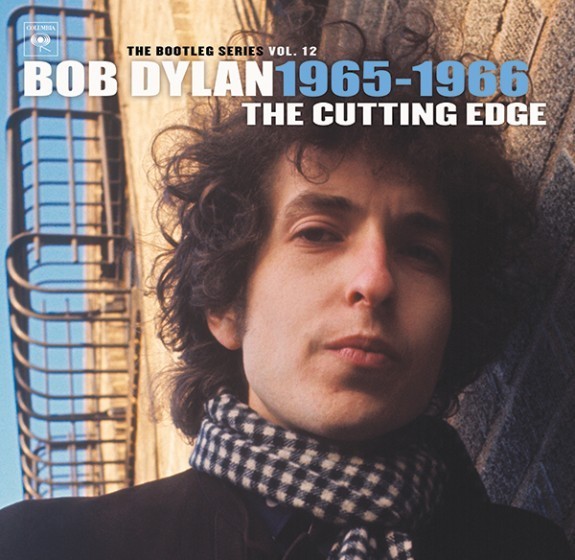 • Bob Dylan – The Cutting Edge 1965-1966: The Bootleg Series Vol. 12: Over a mere 14 months in 1965 and '66, Dylan wrote, recorded and released three seminal records: Bringing It All Back Home, Highway 61 Revisited and Blonde On Blonde. Now fans can get their hands on the most electric Dylan bootleg series trove for collectors yet (quite literally) – a bonanza of never-before-heard songs, outtakes, rehearsal tracks and alternate versions documenting the development of the folk superstar's revolutionary plugged-in sound. Included alongside early takes of classic tunes like "Visions of Johanna" and "Like a Rolling Stone," is an annotated book featuring hundreds of rare photos, memorabilia and new essays penned especially for the collection by music scholars Bill Flanagan and Sean Wilentz. (AE)
• Amy Winehouse – Vinyl Collection: She may have only been with us for 27 years, but in that time, pop-soul diva Amy Winehouse certainly made her musical mark. Come December 11th, fans can get their hands on her complete vinyl collection, featuring the singer's three studio albums – her 2003 debut Frank, Back to Black (which featured the hit single "Rehab"), and the posthumously released Lioness: Hidden Treasures from 2011 – as well as exclusive photos, live recordings from her 2007 London Shepherd's Bush shows, and an album's worth of rarities, including live session tracks. For further insight into the life of the ill-fated star, this year's critically acclaimed documentary, Amy, is out on DVD December 1st. (AE)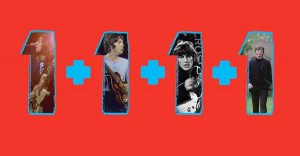 The Beatles – Various 1 Releases: Can you improve upon perfection? Well, as technology improves, the answer is a resounding "yes." Apple Corps Ltd has painstakingly restored the "mini movies" that The Beatles filmed for so many of their songs, and the results are breathtaking. Using the template of the Fab Four's 1 collection, originally released in 2000, Universal Music Enterprises has released a variety of CD-DVD and CD-Blu-Ray combinations of either 27- or 50-tracks. They're all here: early hits like "She Loves You" and "Can't Buy Me Love" to "A Hard Day's Night" and "Yesterday" to "Eleanor Rigby," "Penny Lane" and "Hey Jude." (GB)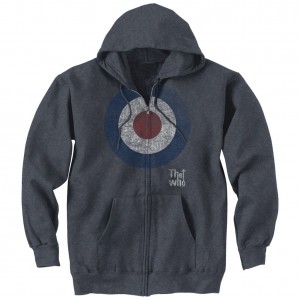 • The Who Hits 50 Gift Assortment: Words can barely express how deeply and meaningfully The Who have been essential to my soul for most all my life, how I grew up with them, thanks to them in some cases, am so immensely appreciative that at least this year into the next they are still with us, playing those songs that still mean something to them and me in their über-rockist style. So for The Who fan in your life, here's what I've laid down my hard-earned dosh for in the last 12 months and every buck paid felt like a gift to myself: Roger's splendid album with the mind-blowing Wilco Johnson, Going Back Home (see our review here); a very comfy Who hoodie (order here); the recorded document of the show I saw on their final tour; see my rave review which means it's a great live album. And who knows, maybe one more go-around in concert as they play the postponed second leg of the tour this spring (tickets still available here). Long live rock! (RP)

Latest posts by Best Classic Bands Staff
(see all)