When Hank Aaron Topped Babe Ruth's Hallowed Home Run Mark
by Greg Brodsky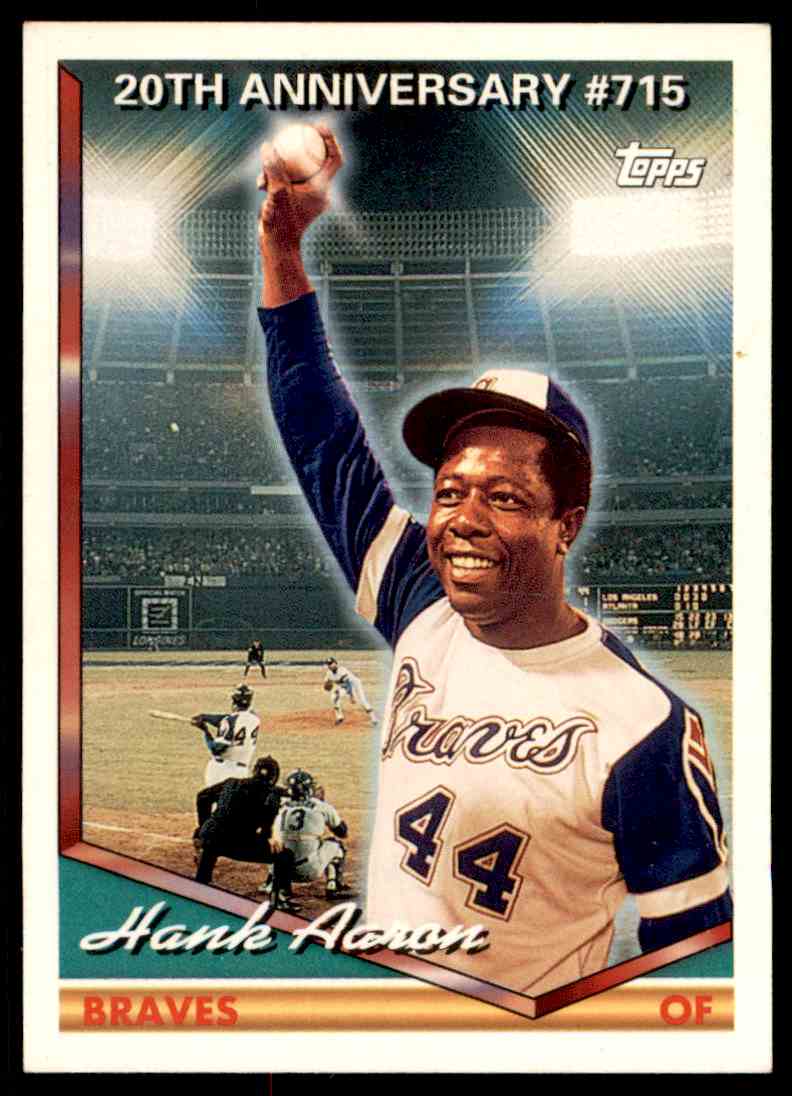 When the 1973 baseball season ended, Hank Aaron's career home run total sat at 713. Throughout the off-season, and as he turned 40 on Feb. 5, 1974, he sat just one homer shy of tying Babe Ruth's hallowed career mark of 714.
As a kid growing up in the '60s and into the '70s, there were certain numbers associated with the sport that you knew by heart, even though you had never seen those almost mythic legends play. 56: Joe DiMaggio's consecutive game hitting streak. 2130: Lou Gehrig's consecutive games played. The Babe's 714 was the one that would never be broken. As the '60s ended, Micky Mantle was still fourth all-time with 536 and Ted Williams was sixth with 521.
The 1974 season found Aaron's team, the Atlanta Braves, open in Cincinnati. All eyes were on the slugger to see if he would eclipse Ruth's mark. Those watching, though, weren't just fans hoping to witness history. As he approached the record in the early '70s, Aaron was the subject of some of the most vile hate mail a human being could receive, from people who did not want to see a black man become the all-time home run king. Many of those letters were filled with death threats and even kidnapping plots against his children.
"Retire or die!!!," wrote one deranged individual. "The Atlanta Braves will be moving around the country and I'll move with them. You will die in one of those games."
Despite extra police protection that he received, it's impossible to imagine how a young man, born in the south, in Mobile, Ala., could have coped with that each day. Yet here he was on Opening Day, April 4, batting fourth in the lineup against the Reds at Cincinnati's Riverfront Stadium. And in his first at bat, "Hammerin' Hank," as he was called, tied the record, hitting his 714th home run.
The Braves returned to Atlanta on Monday, Apr. 8 for their home opener against the Los Angeles Dodgers, before 53,775 fans. NBC, which had the sport's sole national TV rights received permission from MLB to broadcast the game nationally. It rained earlier that day and there was thus no batting practice.
With Aaron again batting cleanup, he faced pitcher Al Downing who walked him on four pitches in the bottom of the second inning. The slugger was at bat again in the fourth.
The great Vin Scully, himself just 46 years ago, was calling the game on radio for the Dodgers. "One ball and no strikes, Aaron waiting… the outfield deep and straight away…"
Watch the record-breaking home run via NBC's TV feed, with Scully's call
During Aaron's celebratory home run trot, as he rounded second base on his way to third, two knuckle-headed fans who had evaded security approached him to congratulate him. One can only wonder what Aaron was thinking amid the ongoing death threats.
As the New York Times noted, "NBC's gamble paid off with a 22.3 rating and a 36 share, meaning 14.7 million households watched some part of the broadcast."
It would be the last of Aaron's 21 seasons in a Braves uniform, the first 12 of which were in Milwaukee before the team relocated to Atlanta before the 1966 campaign. (He ended his career in the American League, back in Milwaukee, playing for the Brewers for two seasons.)
He was among the top vote getters for National League MVP for 17 straight seasons, winning it just once, in 1957. The great website, Baseball Reference, posts players' statistics in boldface to indicate when a player led the league in a particular category. Aaron's listing has quite a lot of those special numbers.
One of those great stats, in a sport filled with fascinating numbers, is this one: Aaron, who wore uniform #44 throughout his career, actually hit 44 homers during four of his seasons. He finished his career with 755 round trippers. For those that love baseball numbers, sports talk host Christopher Russo points out that even if he hadn't hit a single homer, Aaron would have still finished his Hall of Fame career with over 3000 hits.
Aaron died in his sleep on January 22, 2021, at age 86. Al Downing, the pitcher who gave up the record-breaking homer, was asked about the epic game. "The next day," he recounted, "he said to me, 'Hey Al, you're a very good pitcher and you've had a good career. I was going to hit that homer off somebody. Don't feel bad about it'."
Watch him reminisce with David Letterman about the night of April 8, 1974
Related: Our tribute to fellow baseball great Tom Seaver, who died in 2020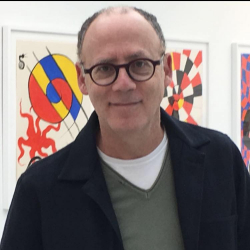 Latest posts by Greg Brodsky
(see all)