Gregg Rolie Talks Journey, Santana, Ringo & More
by Russell Hall
How many musicians can say they've co-founded not one—but two—classic rock bands with Rock and Roll Hall of Fame credentials? And of those musicians, how many can claim status as a longstanding member of a former Beatle's backing band? With Journey's 2017 induction into the Rock and Roll Hall of Fame, Gregg Rolie now occupies that rarefied position.
Furthermore, he became only the 23rd musician to be inducted into the Hall a second time.
Fans with Woodstock-era memories are likely familiar with Rolie's legacy, but perhaps a brief summary is in order. As the original lead vocalist and keyboardist for Santana, Rolie was a driving force behind such hits as "Black Magic Woman," "Oye Como Va" and "Evil Ways."
Watch Santana (with Rolie on keyboards) performing "Evil Ways" at Woodstock in 1969
Dissatisfied with a change in Santana's musical direction, Rolie left the group in late 1971, and subsequently teamed with former Santana bandmate Neal Schon to form Journey. His eight-year tenure with Journey ended in 1980, just as the group was entering its greatest period of commercial success.
The ensuing years have been filled with a variety of projects—including a brief reunion in the late '90s with former Santana members, under the name Abraxas Pool. For the most part, however, Rolie has forged an independent path characterized by bands he formed himself, or by solo endeavors. One thing is certain: the past five years have been exceptionally active ones for the veteran musician.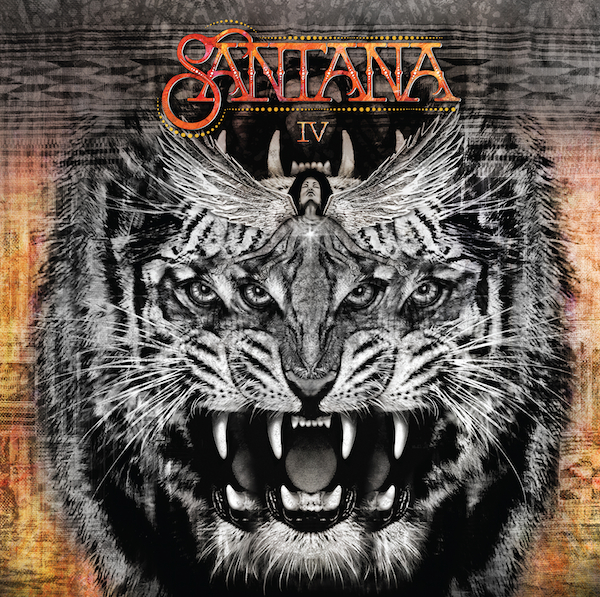 For many years, beginning in 2012, Rolie was a key figure in Ringo Starr's All-Starr Band, touring regularly with the drummer and adding his distinctive Hammond B-3 organ flourishes to an array of "All-Starr" hits—including, of course, Beatles material. Additionally, in 2013 word came that Carlos Santana was spearheading a reunion of Santana's classic lineup, featuring most of the members from the classic early '70s lineup that had recorded the Santana III album.
An acclaimed Santana studio album—titled, fittingly, Santana IV—was released by the group in 2016. Later that year the band issued Santana IV: Live at the House of Blues Las Vegas that documented one of a handful of reunion concerts. Future projects from the revived Santana lineup remain a distinct possibility.
"I don't think I've ever been this busy," says Rolie, born June 17, 1947. "I've never played before with several bands at the same time. Between Santana and Ringo, and working on my own projects, the music couldn't be more diverse." Best Classic Bands spoke with Rolie about his time with Journey, the Santana reunion and what it was like working with Ringo.
How surprised were you when you first got news of Journey's Rock and Roll Hall of Fame induction?
Gregg Rolie: I was really shocked. There's been such a political pull, evidently, [against] Journey even getting nominated. I think the fans had a lot to do with pounding the idea of Journey getting in. They kept at it, kept petitioning. The band started a new genre of music in the '80s, which I believe is what the Hall is about—making a difference in music, doing something recognizable that changed things. That describes Journey.
Given that critics have sometimes been unkind to Journey, does the induction feel like a validation?
GR: That's not really a concern of mine—I can't live like that. Things happen for all sorts of reasons. If I wrap myself up in thoughts like that I'll never get out of that cocoon. It's great to be recognized, irrespective of the fact that it's taken some time.
Related: Recap of Journey's Class of 2017 induction
Were your feelings different from when you were inducted as a member of Santana?
GR: It's different in a lot of ways. I think the biggest difference, for me, is that I'm now in that rare group of musicians to go in there twice. I'm sort of astounded by that—it's really exciting. And I'm happy for Journey. I left in 1980, and they went on to do more and more. They wrote some great songs and became very popular. I helped build it, and I'm proud as hell about that. The same is true of Santana. I'm proud of my role there as well.
You left both those bands as they were on the cusp of great commercial success. In retrospect, do you feel those were courageous moves on your part?
GR: No. In the case of Santana, I've always said it was just too much, too soon. It was great fun when we all got back together [for the reunion album]. The music was terrific and it just started rolling out. At one point Carlos said, "You know, we just weren't very kind to one another." And that's actually true. We took it so seriously that it became personal. Plus, at the time I left, the music was going in a direction I didn't want to go, with the Caravanserai album. The exploration was great, but there was more exploration than playing the songs I loved to do. In the case of Journey, by that time I had been on the road for 13 or 14 years, and helped build two bands. For me, that gypsy life—traveling all the time, not having your feet on the ground, going all over the world—is cool, until it's not. I reached a point where I wanted to change my life, start a family. I wasn't happy, and therefore I wasn't making anyone else happy. Why should I stay there and do that to people?
Tell us more about the Santana reunion. Before the idea to reunite began to coalesce, did you ever think that might happen?
GR: I had no idea. I had gotten to a place in my life where I believed anything is possible. When Neal [Schon] began pursuing Carlos, I was playing with Ringo in the Pacific Rim. We were ahead of Carlos, who was also coming to the Pacific Rim, and then Journey was coming in behind him. We were all sort of chasing one another around. Neal was really the catalyst in getting things going. When he came to me, I said, "Let me first talk with Carlos." I gave Carlos a call of couple of days later and asked him if what I was hearing was true, that he really wanted to do this. He said, "Yeah, and I want to call it Santana IV, since this band left off with the Santana III album." First off, I told him that was brilliant, and then I said, "I'd love to." It was that simple. I just wanted to hear it from him.
What was it like when you first played together, after all those years?
GR: It was like riding a bicycle. We picked up where we left off, but with a lot more knowledge and a lot more patience. Maturity is a wonderful thing sometimes.
Are there plans to work together again, to make another album?
GR: Actually we discussed that as we were working. I would never close the door on that. Everybody gets busy, but if I get the call I would certainly entertain the idea. It so happens that every time I sit down to try to write a new song, it sort of goes in that direction.
Let's talk about the All-Starrs. You became a member in 2012. How does being in that configuration compare to being in a regular band?
GR: Actually, it is a regular band, one that's made up of really good musicians and great guys. Ringo really knows how to run a band. There are just a few basic rules: show up, and don't be late, or I'll leave you on the tarmac. He gives us a lot of room to play—we're not copying people. It's a matter of taking the music and doing what we can to make it as good as possible, just like any other band. The fact that I've been doing this for four-and-a-half years with Ringo just blows me away. It took me about a year and a half to get used to seeing him there whenever I would turn around onstage. But you get to know him and he's such a regular guy, and a great human being.
Watch Rolie perform "Evil Ways" as a member of the All-Starr Band
How did you go about fitting a Hammond B-3 into Beatles songs?
GR: You know, when I got the call from Mark Rivera, Ringo's music director, I told him he had better send me [the material] right away. Whenever I've played anyone else's music, I've had to learn it and then play it my own way, as opposed to just copying somebody. When I sat down and played these songs with the B-3, everyone loved it—especially Ringo. He said, "Man, this just fills up the room." The thing is, if you hear too much of a B-3, it becomes an organ band, and I don't care for that. With rock music I prefer that it just sits there and does what it's supposed to. In Santana it can be pretty predominant, but that's a different kind of thing. With rock music, you might not even consciously hear the organ, but if you take it away, people will say, "What happened?"
Watch the All-Starr Band perform a Beatles favorite on the last show of the 2019 tour
Is the social aspect of making music—being in a band—especially important to you?
GR: Absolutely. That's a big part of being in the All-Starrs. It's like a tremendous boys' club, except we get to stop and play music. It's the way I always dreamt it could be. There's no politics involved, nothing like that. It's all about playing and having a good time and going on to the next place, with a bunch of great people—including the crew. It's truly one of the best things I've ever done. I told that to Ringo.
Related: Our review of the All Starr Band in 2018
And here is Rolie singing his tune "Everybody's Everything" with Ringo's All-Starr Band in 2012
Rolie and his wife, Lori, celebrated their 42nd wedding anniversary on December 20, 2022.
Related: Rolie shared more insights with us in 2019 about his packed career

Latest posts by Russell Hall
(see all)