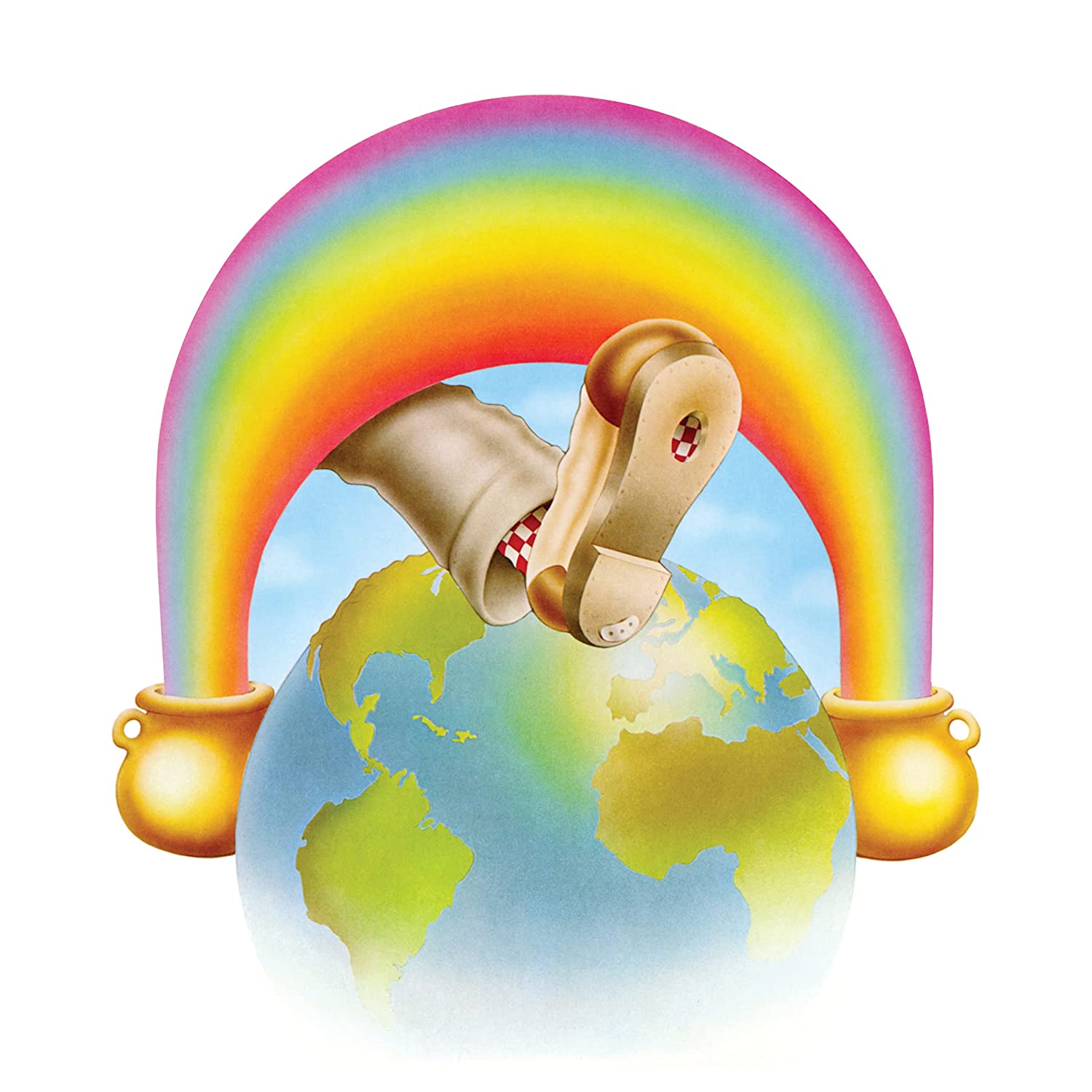 The Grateful Dead's first tour outside of North America was immortalized on Europe '72, a triple live album that distilled peak moments from the 22 shows the band played in six countries for thousands of Europeans. A triumph critically and commercially when it was released in November 1972, today the double-platinum album is an integral part of the Dead's live legacy and is beloved by generations of fans. Appreciation for the extraordinary tour grew in 2011 when every show was released in the unprecedented, 73-CD boxed set, Europe '72: The Complete Recordings.
April 7, 2022, marks the 50th anniversary of the first show from the Dead's European adventure. It took place on April 7, 1972, at Wembley Empire Pool in London. To mark the milestone, Rhino and Dead.net announced a series of releases connected to the celebrated tour.
Lyceum 1972: The Complete Recordings marks the Dead's largest vinyl boxed set of all time, a 24-LP collection presenting the final four shows from the tour at London's Lyceum Theatre in their entirety on 180-gram vinyl for the first time. Limited to 4,000 copies, the set was released on July 29 and is available exclusively from Dead.net.
Lyceum 1972: The Complete Recordings comes in a colorful slipcase with new artwork by Brian Blomerth. The four shows are organized in individual clamshell boxes; each one features the cover art that Scott McDougall created for each concert in Europe '72: The Complete Recordings. The accompanying book includes a new in-depth look at the Lyceum shows by noted Dead scholar Nicholas Meriwether.
A newly remastered version of the original Europe '72 album was also released on July 29. Europe '72 (50th Anniversary Edition) arrived in 2-CD, 180-gram 3-LP, and streaming versions. All of the new 50th anniversary editions were mastered by Grammy® Award-winning engineer David Glasser with newly restored audio by Plangent Processes.
Rounding out the list of anniversary releases is Lyceum Theatre: May 26, 1972. This 4-CD set spotlights the epic last show of the Dead's European tour. Notably, it was also the group's penultimate performance with founding member, Ron "Pigpen" McKernan, who died in March the following year. Despite his failing health, Pigpen electrified European audiences with his charismatic performances of "Chinatown Shuffle," "Good Lovin'" and (his latest song) "The Stranger (Two Souls in Communion)." The tour, and the show, represent a bittersweet capstone to his too-short career.
"Throughout the Grateful Dead's 30 years of touring, every year, and every tour, had exceptional moments and monumental shows. Only a few tours, though, can be said to have an exceptional night of music at every single show. Europe '72 is one of the tours that can objectively and definitively said to include A+ performances on every stop," says Grateful Dead legacy manager and archivist David Lemieux. "The Dead's momentum had been gaining steam during the past couple of years of non-stop touring, leading up to a peak in the Dead's performing career: the Europe '72 tour. From opening night on April 7 to the final show on May 26, the Grateful Dead made sure they were making fans for life, and the recordings don't lie. Every show was truly an event, and we're all so fortunate to be able to hear the tour's music 50 years later, sounding better than ever."
Watch archivist David Lemieux talk about the release
Europe '72 (50th Anniversary Edition) Track Listing
"Cumberland Blues"
"He's Gone"
"One More Saturday Night"
"Jack Straw"
"You Win Again"
"China Cat Sunflower"
"I Know You Rider"
"Brown-Eyed Women"
"Hurts Me Too"
"Ramble On Rose"
"Sugar Magnolia"
"Mr. Charlie"
"Tennessee Jed"
"Truckin'"
"Epilogue"
"Prelude"
"Morning Dew"
Related: Europe '72 is in our feature, 13 Classic Triple Albums

Latest posts by Best Classic Bands Staff
(see all)