They were, by any standard, a successful hitmaking entity: Beginning in late 1965, and continuing over the next decade, The Grass Roots placed 24 singles into the Billboard Hot 100, more than half of them landing in the top 40. Three—1967's "Let's Live for Today" the following year's "Midnight Confessions" and 1971's "Sooner or Later"—climbed to the top 10. Several others—"Things I Should Have Said," "The River Is Wide," "I'd Wait a Million Years," "Temptation Eyes" and "Two Divided By Love"—received considerable airplay and remain staples of the era.
Two of their albums, both hits collections, went gold, and there were six more that made that Billboard LPs chart. For several years, the Grass Roots were a constant presence on AM radio.
Related: See where "Midnight Confessions" ranked among 1968's biggest singles
Each of their hit records bore its own distinctive stamp—the Grass Roots had a remarkable ability to create songs unlike one another even while sounding undeniably like the Grass Roots.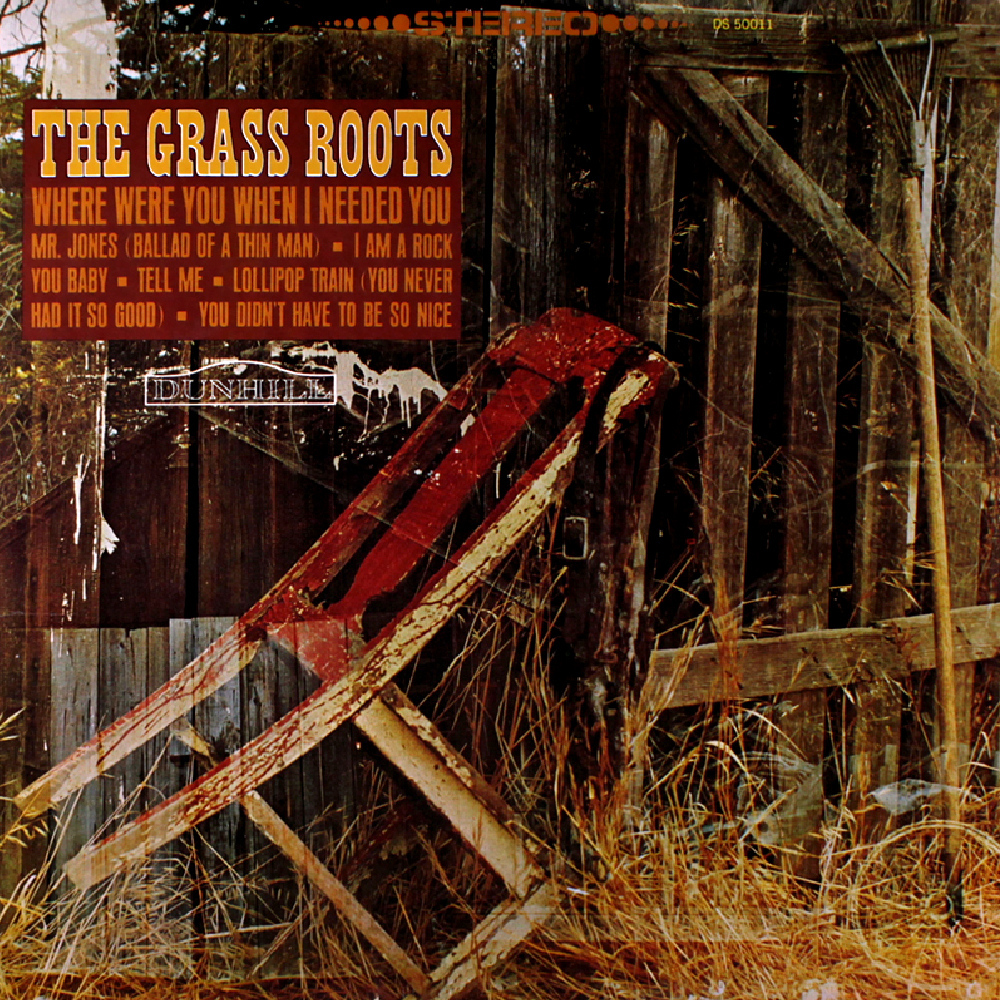 But it took a while for all of that to fall into place. When their first substantial hit, "Where Were You When I Needed You," began its run up the charts in 1966, eventually peaking at #28, the record company behind it, Dunhill, knew something that few of those buying the record did: the musicians calling themselves the Grass Roots had only recently become the Grass Roots. They had, in fact, only become the Grass Roots when Dunhill said to them, in effect, you are now the Grass Roots.
The beginning of this band's story is one of rock's most convoluted.
"Where Were You When I Needed You," a classic folk-rock lament of an ex-love who now regrets  leaving, was composed by P.F. Sloan and Steve Barri, a Los Angeles-based songwriting team that had already turned out hits for the Turtles, Herman's Hermits and others. (Sloan had also written, solo, "Eve of Destruction," which went to #1 as recorded by Barry McGuire. Read more about that song here.) Sloan and Barri were employed in 1965 by Dunhill Records chief Lou Adler to come up with hit songs. Sometimes they'd record these songs on their own as demos, in order to drum up interest.
With Sloan singing lead and playing guitar, and members of L.A.'s famed Wrecking Crew—Larry Knechtel (keyboards), Joe Osborn (bass) and Bones Howe (drums)—supporting him, "Where Were You When I Needed You" was recorded and sent out as a demo to several radio stations in the Bay Area.
Related: Joe Osborn died in December 2018
Some of the radio programmers liked what they heard, but if any of their stations had wanted to feature the band heard on the demo (at the time called the Grassroots—one word at first, the name cleverly reflecting the escalating interest among young people in marijuana, a.k.a. grass), they were in for a surprise: there was no band. It quickly fell to the responsible parties to find one that could sing the song capably, and Sloan and Barri matched their hit with a group from the San Francisco area called the Bedouins. In short order, the Bedouins were renamed the Grass Roots, then hustled into a recording studio to re-cut the Sloan-Barri song, this time sung by their own Willie Fulton.
But that's getting ahead of their story. "Where Were You…" was not the Grass Roots' first release. Dunhill also recorded and issued the band covering Bob Dylan's "Mr. Jones (Ballad of a Thin Man)," and on the strength of some airplay in Southern California, it made a minor appearance in late 1965 on Billboard's Bubbling Under chart, stalling at #121. The newly christened Grass Roots were soon, if slowly, on their way, easing into their role as rising stars. They were recruited by Adler to play behind the Mamas and the Papas at that group's L.A. gigs and were enjoying their new status—so much so that they decided to start injecting their own, more bluesy material into their shows.
Dunhill's response to that decision? A cease and desist order, in effect telling their new creation that they weren't hired to be themselves. A few of the band members were less than happy with that, choosing to ignore such advice and continuing to perform, for a short while, as the Grass Roots. The threat of legal action won out quickly enough though: Even as their version of "Where Were You…" debuted at #89 on the Billboard Hot 100 singles chart on June 18, 1966 (it would peak at #28 in July), the Bay Area band Dunhill had named the Grass Roots was no longer the Grass Roots.
Rather than cut its losses, Dunhill decided to find yet another group to be the Grass Roots, and this time they looked no further than their own pile of mail, transforming a local group called the 13th Floor (no relation to Texas' 13th Floor Elevators), which had submitted a demo to Dunhill, into the next Grass Roots. Creed Bratton (vocals, guitar), Rick Coonce (drums, percussion), Warren Entner (vocals, guitar, keyboards) and Kenny Fukumoto (vocals, bass) were a good band, but Dunhill felt one key element was still missing: a solid lead vocalist. When Fukumoto was drafted in 1967, the label replaced him with singer/bassist Rob Grill, who would, for all intents and purposes, forevermore be known as the frontman and public face of the Grass Roots.
Finally, the Grass Roots had an identity.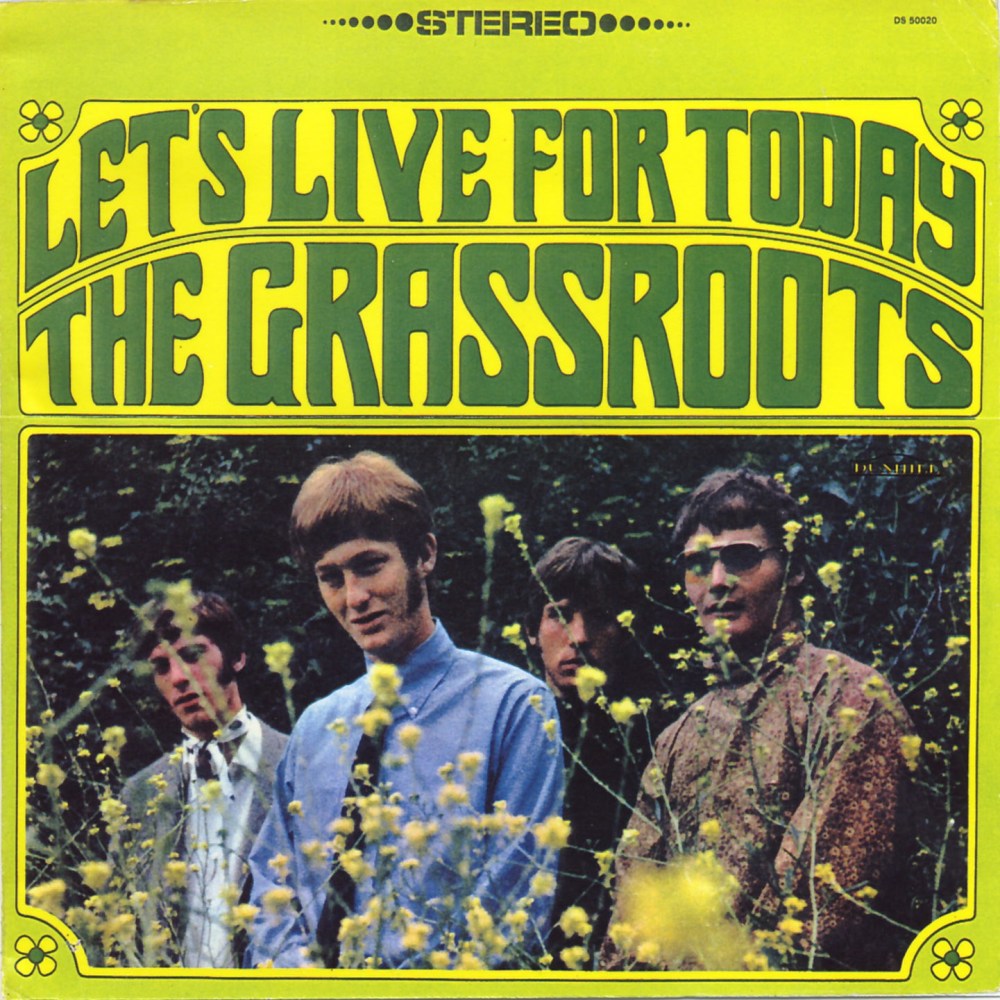 From there, the trajectory of the Grass Roots continued on a more traditional path, with some of their recordings reaching hit status and others falling short. The first to go top 10, "Let's Live for Today," was a cover of a song originally recorded in Italian, albeit by an English band called the Rokes. (Its chorus, oddly, bore an unmistakable similarity to an earlier hit by the R&B group the Drifters, "I Count the Tears.")
From that point on, Sloan's role in guiding the group was curtailed, although Barri strayed involved as producer of much of their material. The Wrecking Crew, too, stayed involved, continuing to supply the music for the band's studio recordings, which didn't sit well with Bratton, who was fired from the band in 1969. (Not to worry—he became a successful actor, best known for his role in The Office.)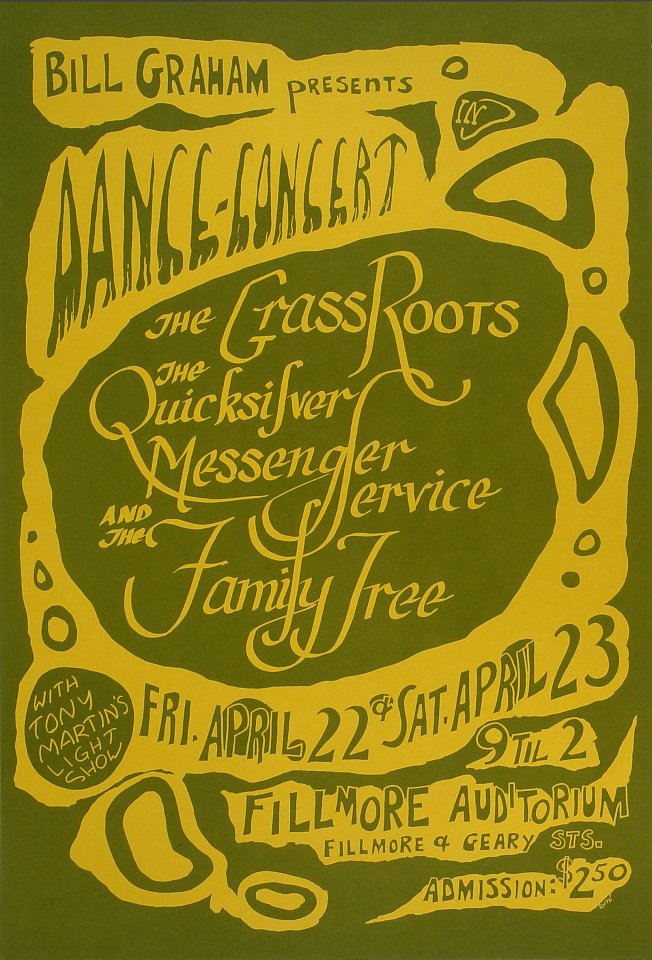 The Grass Roots, although they never quite made the transition to hip FM radio rock stars the way some groups (the Doors, Creedence) did, were nonetheless respected, even playing at several of the era's rock festivals and at the Fillmore Auditorium in San Francisco (where they reportedly bombed with the hippie audience). Many of the band's late-'60s and early '70s hits utilized a horn section, still a novel concept at the time, and took on an R&B slant.
"Sooner or Later," which reached #9 in 1971, would be their final top 10 single.
There would be other lineup changes over the years, with Grill remaining until 1976, when the Grass Roots finally packed it in. Grill's attempt at a solo career didn't work out, and in the early '80s he re-launched the Grass Roots with all new members. They maintained their popularity on the oldies touring circuit, with dozens of members having come and gone.
Rob Grill died on July 11, 2011, as the result of a stroke, but there is still a version of the Grass Roots touring today, with a couple of members, guitarist Dusty Hanvey and keyboardist Larry Nelson, having been involved since 1984.
Even today, decades after their peak, you don't have to listen long to a '60s radio station before one of the Grass Roots' hits comes up again in the rotation.
Listen to "Temptation Eyes," which peaked at #15 in 1971

Latest posts by Jeff Tamarkin
(see all)