Gordon Lightfoot on Touring and Writing His Hits: A Recent Interview with the Canadian Legend  
by Jeff Tamarkin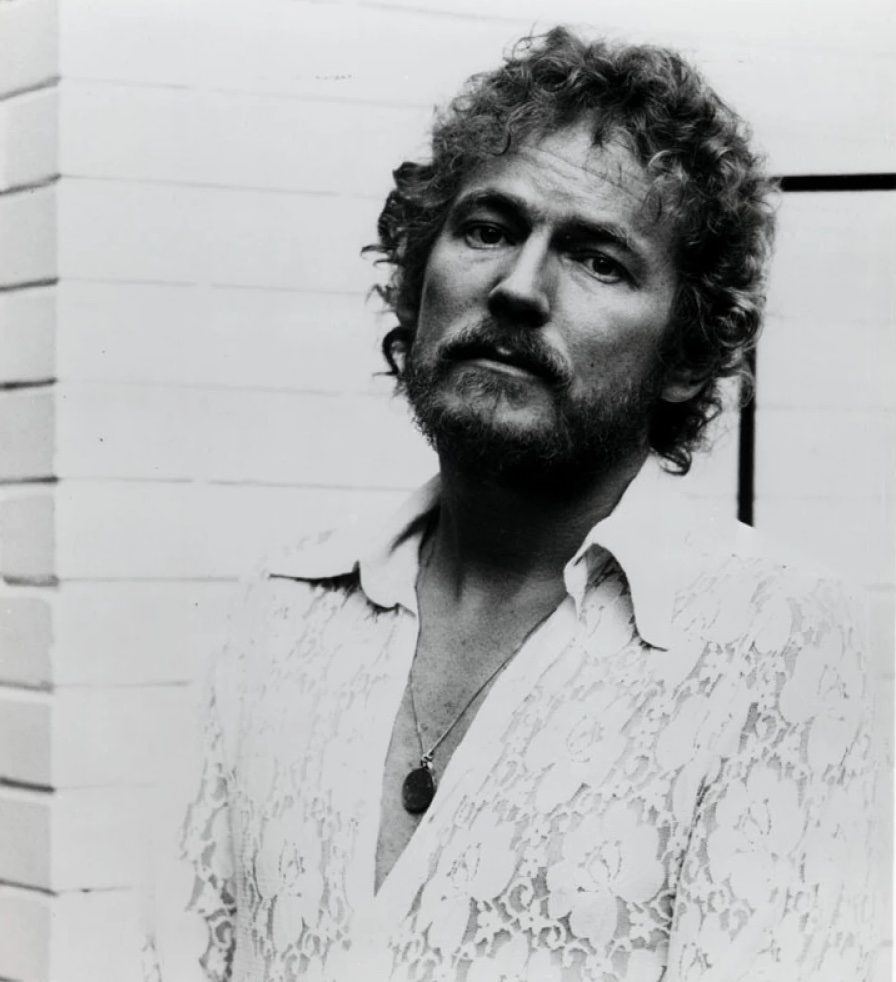 The great Canadian singer-songwriter Gordon Lightfoot passed away on May 1, 2023. Three years earlier, the documentary If You Could Read My Mind was released to excellent reviews, and around the same time a new album called Solo also found its way to fans. Solo was a collection of demo recordings of new songs that Lightfoot had intended to embellish upon with other musicians, but instead he shelved the recordings and they sat untouched and forgotten for two decades. When he discovered the tapes in an office space, Lightfoot decided instead to release them as is, sans accompaniment. Shortly thereafter, Lightfoot spoke with Best Classic Bands editor Jeff Tamarkin. Their conversation, which covers all eras of his career, follows, reproduced in its entirety for the first time.
What did you think of the documentary If You Could Read My Mind?
At first, I didn't like it. After a while, I was pretty impressed with it. I didn't see it till it was all finished. I've seen it, I guess, about five times. I could see the worth of it. I thought that they did a real good job. I keep a light spirit about it.
When you see early clips of yourself, back in Toronto's Yorkville in the '60s, do you relate to that guy?
There's a couple of things I would do over again if I could. I really didn't reach my professional level until a few years after that. I started to learn. I started to get better.
Was that in the '60s, when you were still with United Artists Records, or in the Reprise era of the '70s?
It was somewhat into the Reprise era, probably my second or third album. I was starting to feel more confident. I was a very shy person. By nature, my confidence started to grow and we got to "Sundown."
Although you were already a star in Canada, you didn't start having really big hits in America until those Reprise albums.
By that time, too, I had enlarged my band, and we had some great arrangements. We were out doing concerts with a five-piece band. I got confidence from that and I was able to exercise my arranging ability, however limited it might be. I was able to write my own charts and write things the way I wanted them and have everything in the proper order. I got into a way of structuring these songs that they would have more of a forward momentum to them. I always thought, would this one work good in front of a crowd? That was always what I would be thinking about while I was writing all of these songs. At the end of the day, you'd maybe get two or three you'd want to pull out of an album, and see which ones go over the best Sometimes you'd get a surprise. I didn't know that"'If You Could Read My Mind" was going to be what it was.
Your songs were being covered almost from the start, so you must have had an inkling that you were doing something right.
The song I hated was "For Lovin' Me," a very unflattering song toward women. It got done in a lighthearted way by Peter, Paul and Mary. They changed it into a different animal. But then I was stuck. I sang it for 25 years and then I'd had enough. I had a huge repertoire by then. I've got a great repertoire. I've got the cream of my crop in my show.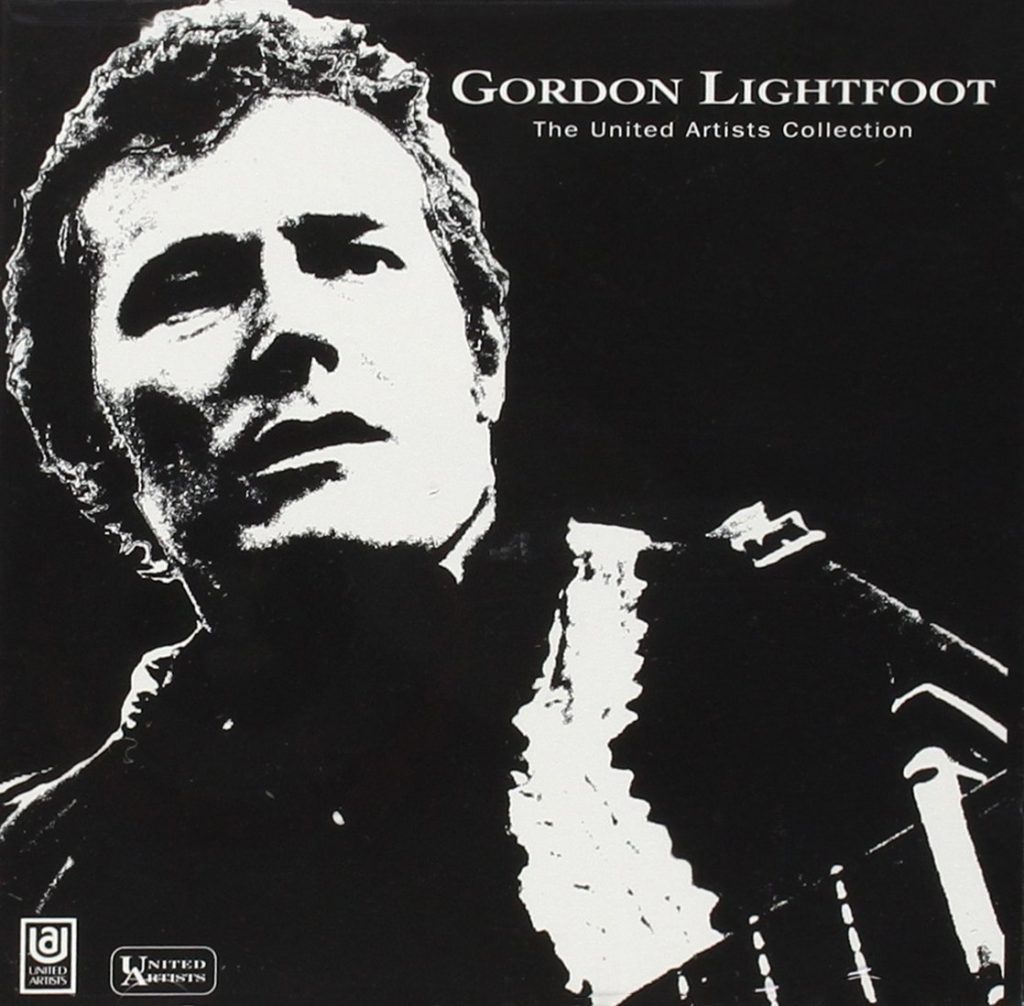 Do you have a favorite cover?
Bob Dylan did me as part of his Self Portrait. [Note: Dylan covered Lightfoot's "Early Morning Rain."] It was a double album that featured a whole bunch of his favorite writers and I just happened to be one of them. I think if you want to get up to that higher level, [there is also] "Early Morning Rain" by Elvis Presley. But it was first done by Ian and Sylvia, one of our legendary folk entities from the early '60s.
The Grateful Dead also covered "Early Morning Rain," in their very early days. There's a demo version of it in circulation. Have you heard that?

Yes, I have, and I'm very impressed with it. I love them too. They're a great band.
Another early song that got a lot of airplay in New York, and nobody else seems to know it outside of New York, was "Go Go Round."
We got quite a bit of a mileage out of that. We played it on stage for a awhile. It really never got any legs. I guess we probably gave up on that one. It was actually up in the higher part of my range too. It was a rough one to play.
What makes that one more difficult?
Well, it was more difficult guitar parts for me, and the bass part demanded accuracy to a soldierly level. It had no drums. You had to get everything right off the floor with no rhythm section. It came out really good on the record. When I would do it on stage some nights it would really get going, and other nights it wouldn't. And that bothered me. It was probably partly to do with the rhythm flow and probably that's why I stopped doing it, but it was a hot little tune.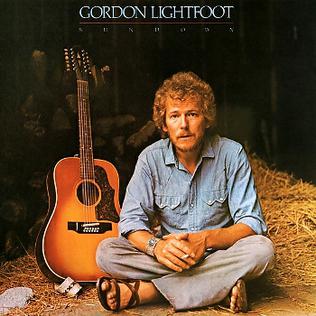 How was recording for Reprise different from UA? Better producers, better engineers?
I think my songwriting improved somewhat through that era, from 1968 on into the early '70s. I started to be more honest with myself. I started listening to Leonard Cohen's work. I had a couple of great producers under UA, like John Simon. He produced the Band's first album. And I had Elliot Mazer, another real good producer, who produced Neil Young. I made albums with both of those people. As a matter of fact, I made a couple of albums with Elliot Mazer. But then when I got into Warner Bros. [Reprise], I was lucky, I suppose—I got taken into the inner circle. I was being produced by Lenny Waronker and Joe Wissert at that time. I was in the pool with Rod Stewart, Michael McDonald, Arlo Guthrie, Neil Young. Joni Mitchell was in there for a while. It was an interesting time to be there and it was kind of competitive and I suppose it probably rubbed off of my work to a certain degree. They gave me a nice contract right at the beginning to do six albums. That was organized by Albert Grossman, the manager, in New York.
Related: Read the back story of Lightfoot's hit "The Wreck of the Edmund Fitzgerald"
Does writing come easily to you, or do you labor over a song until it's perfect?
Well, I mean, for a while, I could do it pretty much just off the cuff in a state of sobriety. But then I started drinking and doing some drugs and that helped to carry things along. But by the time I reached 45 I had to give up the alcohol because, I got to the point where it started putting me to sleep. So I would try a bit of pot, or I would try a light amphetamine, the stuff that you get at the drug store until they outlawed all that stuff too, so you couldn't get that anymore either. Some kind of stimulation was a good thing to have after a while.
When did you know that that was doing you more harm than good?
At the time that the alcohol began to lay me out.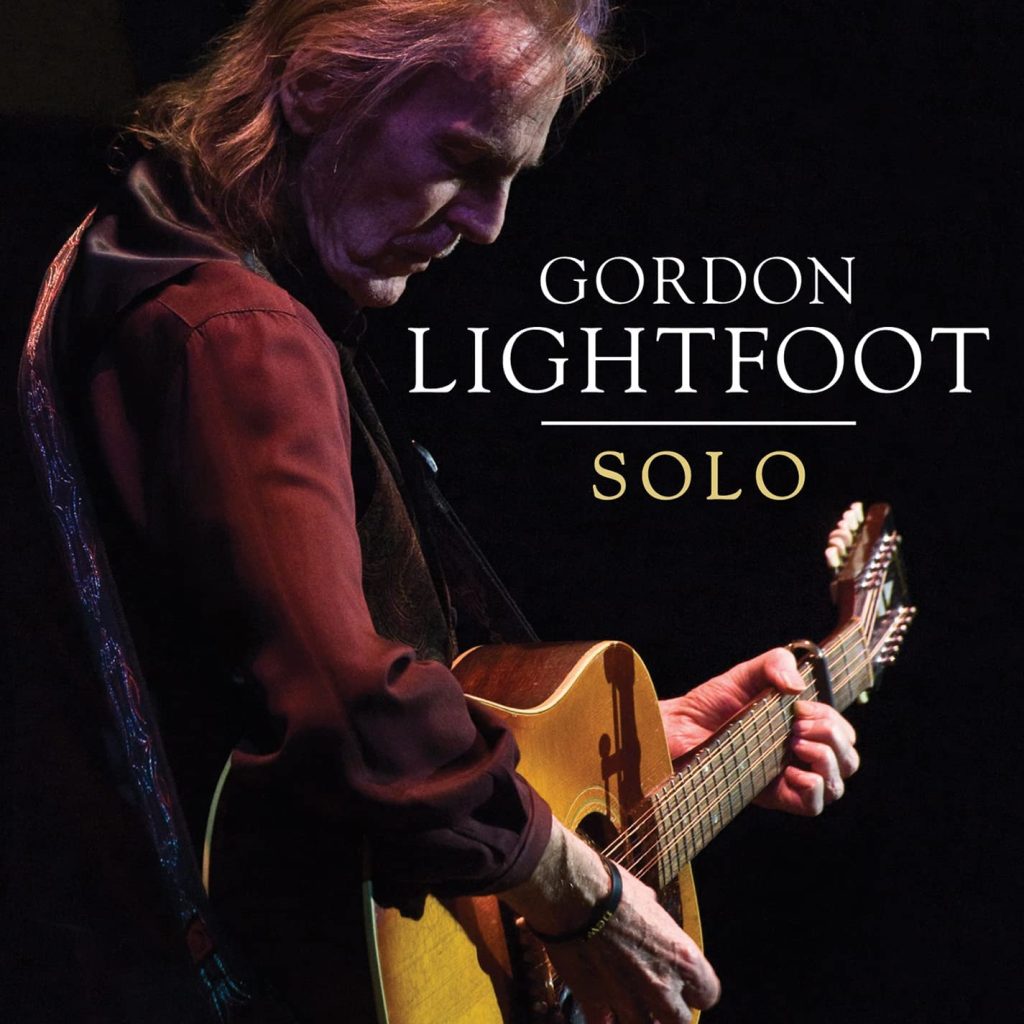 Let's talk about the Solo album. Did you actually forget that you had written those songs and recorded them?

When I first picked up [the tape] out of a pile, and believe me, after 50 years, I used to have a pile in my old office and we had to move, that's when I found it. I already had five tunes that I would have committed to publication at the time, and I found about another seven in that collection. So out of that, I got five more, which gave me an album. I ended up with 10 songs. It was going back like 21 years. It was all a group of old demos. But they had the feel. They were the kind of demos that had the feel, very much the same as Springsteen had with his Nebraska album.
Why solo? Why not bring a band in and fill them out?
It took a while to put it together and make some decisions on what to use and how to use this stuff and whether I should really be using it. It was always foremost in my mind, but it sounded so good and it felt good. I said, "I'll take it out to the, to the Warner Bros. here in Toronto." We went out there one day and they loved it. I felt good about it, and they're a pretty honest bunch of guys out there so we said, "Well, let's just do it the way it is." So it came out and it was actually my 21st original album, a number that I wanted to reach. I wanted it to get there.
How would you characterize the songs on Solo? Is there a theme that you see throughout all those songs?
It's all out of my lyrical imagination at its best. At that point in 1999-2000, I was singing better than ever. I'd reached my peak professionalism. I was really performing well and my playing was a lot better then too. My playing is fine right now, and I still practice, but at that time it had that drive and attack that you have when you're still only 60 years old.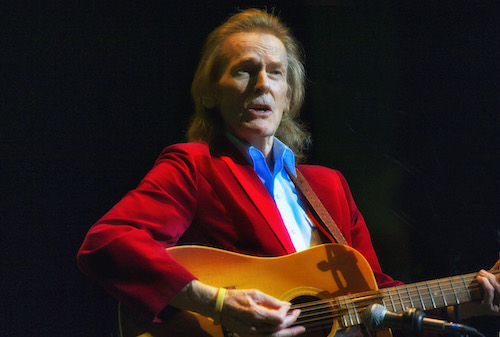 Do you feel different now that you're older than that?
Well, I feel tired some days. I've had a few health issues, but right now I'm fine.
When you do go out on the road, there are certain songs you can't get off the stage without playing. Do you ever get tired of playing "Sundown," "If You Could Read My Mind," "Carefree Highway" and "Edmund Fitzgerald"?
Not really, because I've always got the whole thing padded with other originals that I use in rotation. I'm only doing 25 or 26 tunes in a show, and we've got about 48 tunes that are ready to go that we could throw in there. I can rotate the whole repertoire but not lose those tunes.
Now that you've done the documentary and you have the new album, what's left? What do you still want to do?
I have an extended family. They're spread out, but four of the families are all right here in town, in Toronto. I'm not writing so much yet, but thinking about my family.
Watch Gordon Lightfoot perform "Early Morning Rain" in 1969
Bonus Video: Watch Lightfoot perform "Canadian Railroad Trilogy" for the BBC in 1972
Related: Musicians we've lost in 2023

Latest posts by Jeff Tamarkin
(see all)