It's as electrifying as it is surreal, and undeniably soulful. It's The Fifth Dimension singing their 1968 hit "Sweet Blindness," written by the great Laura Nyro—joined by none other than Frank Sinatra, attired in a shimmery, Edwardian, powder blue top, with ruffles at the ends of the sleeves.
And he fits right in. (Scroll to the bottom to see the video.)
The occasion was the television special Francis Albert Sinatra Does His Thing, recorded in November 1968 and aired that Nov. 25 on CBS Television. As the title makes clear, the program was Sinatra's latest attempt to remain contemporary amidst the onslaught of rock music. The program also starred singer Diahann Carroll and was nominated for an Emmy for Outstanding Comedy, Variety or Musical Special. It did not win, but the clip of Sinatra's collaboration with the hitmakers—the Fifth Dimension were female singers Marilyn McCoo and Florence LaRue, and males Billy Davis Jr., LaMonte McLemore and Ron Townson—sure is a winner.
Sinatra did not like rock 'n' roll. It went against everything he and his Rat Pack buddies stood for. In 1957, as Elvis Presley was on the ascent, displacing Sinatra as the world's favorite solo male singer, a bitter Sinatra was quoted as calling rock 'n' roll "the most brutal, ugly, degenerate, vicious form of expression it has been my displeasure to hear." Not the words of a fan.
But just three years later, on May 12, 1960, Sinatra hosted a TV special titled—wait for it—Welcome Home Elvis, which marked Presley's return from his Army service. On the show, Sinatra and Elvis sang a medley together that found them taking turns with each other's songs. They harmonized sweetly on Elvis' "Love Me Tender."
Sinatra never warmed to rock but he also knew that in order to keep from seeming hopelessly square he'd occasionally have to pay lip service to it. In 1967, he had a #1 hit with his daughter Nancy Sinatra, "Somethin' Stupid." Although it was a ballad, a long way from Nancy's stomping breakthrough hit, the previous year's #1 "These Boots Are Made for Walkin'," at least it kept Frank visible to young record buyers. (Reprise Records, the label for which they both recorded, was started by Frank in 1960, and was home to the Kinks, among a handful of other rockers.)
Sinatra's decision to book the Fifth Dimension on his '68 special was anything but controversial. Although the all-black group was aligned with the soul genre (the label they recorded for was called Soul City), they were also favored by fans of pop. Formed as the Versatiles in 1965, they changed their name the following year and had their first chart hit in 1967, a cover of the Mamas and the Papas' "Go Where You Wanna Go," its arrangement faithful to the original. Their first top 10, Jimmy Webb's "Up—Up and Away," came later that year and the group proved particularly adept at choosing cover material that they could make their own: Their other hits would include a medley from the Broadway musical Hair, "Aquarius/Let the Sunshine In," and Burt Bacharach/Hal David's "One Less Bell to Answer."
Related: BCB's interview with songwriter Jimmy Webb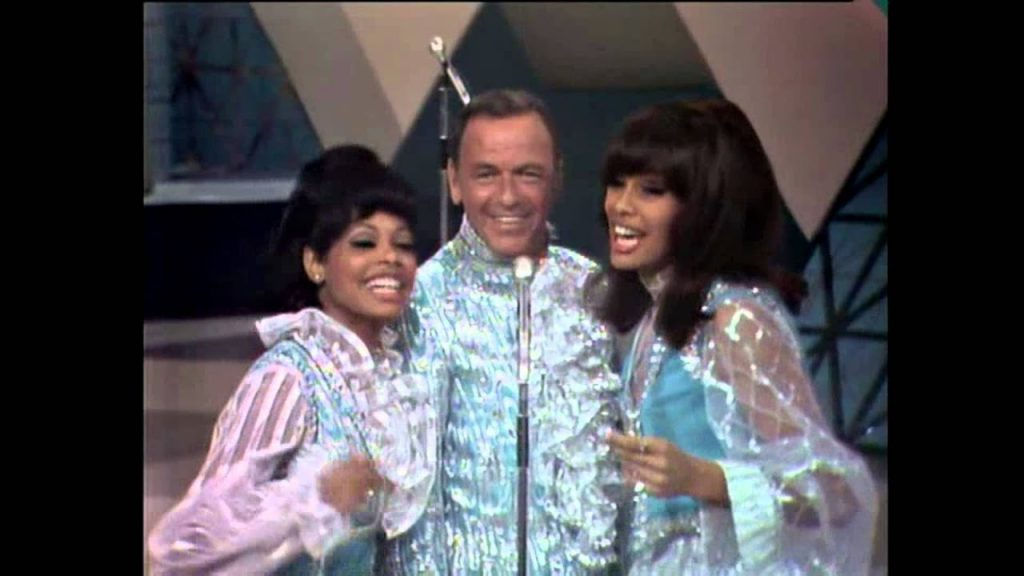 But the Fifth Dimension especially loved Laura Nyro. Born in 1947 in New York City, the singer-songwriter-musician had not made an impact when she performed as a virtual unknown at the Monterey Pop Festival in June 1967. Her debut album for the Verve Folkways label that year, More Than a New Discovery, didn't even make the charts.
But those in the music business quickly noticed Nyro's songwriting gifts and before long her compositions were being covered by all manner of artists. "And When I Die," from that debut, became a punchy soul-rock showpiece on Blood, Sweat and Tears' sophomore album, and Three Dog Night tapped "Eli's Comin'," from Nyro's second LP, 1968's Eli and the Thirteenth Confession, taking it to the top 10 in 1969.
Watch the Fifth Dimension perform their first chart hit, a cover of the Mamas and the Papas' "Go Where You Wanna Go"
The Fifth Dimension also loved that album. In the spring of 1968, they released their version of "Stoned Soul Picnic" from Eli, and watched it soar to #3 in Billboard. Recognizing a good thing when they saw it, they next borrowed "Sweet Blindness," which landed at #13. A swinging drinking song ("Let's do down by the grapevine, drink my daddy's wine, get happy"), it was right up Frank Sinatra's alley.
Related: 1968 in rock music
Francis Albert Sinatra Does His Thing, which featured Don Costa as the bandleader and arranger, starts off with the star performing "Hello, Young Lovers," from the 1951 Rodgers and Hammerstein musical The King and I, which he'd recorded the year it was new. After a couple more songs, the dynamic Carroll gets her turn, followed by the Fifth Dimension, singing "It's a Great Life," from their then-contemporary Stoned Soul Picnic album, produced by Bones Howe. The title track follows and then it's "Sweet Blindness."
Watch the Fifth Dimension sing Laura Nyro's "Stoned Soul Picnic" on Francis Albert Sinatra Does His Thing
Sinatra is already in place as a "member" of the group as the camera pans out for a long shot. His stage outfit matches theirs and he's got the moves down—sort of. His back to the camera at first, Sinatra's face initially bears a "What am I doing here?" look, but he quickly gets into the groove. As the "Oh, sweet blindness" chorus arrives, Frank is up front with the three guys in the group, singing along, snapping his fingers, in his glory..
Then, it's his turn. "Four leaves on a clover, I'm just a bit of a shade hungover," he sings solo, as McCoo and LaRue flank him on both sides. A big smile comes over Sinatra as they sing the "good-looking riverboat" line, and Sinatra joins them in harmony as they sing and swing "and ain't that sweet-eyed blindness good to me?" A short instrumental break ensues, Sinatra doing his best to mimic the group's dance moves. He returns to the mic for one more short solo line—"Please don't tell my mother, I'm a saloon and a moonshine lover"—and all too soon, two-and-a-half minutes total, it's over, Sinatra last seen linking arms with the others. With that, the Fifth Dimension's segment of the program is finished.
Watch Frank Sinatra and the Fifth Dimension singing "Sweet Blindness"
Frank Sinatra never did become much of a rock fan, although he did continue to bump into the music throughout the rest of his career. He was especially fond of George Harrison's "Something," performing it numerous times in concert and once calling it "the greatest love song of the past 50 years."
There was only one problem: More often than not, he introduced it as a song by John Lennon and Paul McCartney. At least he had the right band.
As for the Fifth Dimension, they returned to the deep well of Nyro songs again in 1969 and cut her "Wedding Bell Blues." It became their second, and final, #1 hit.

Latest posts by Jeff Tamarkin
(see all)