Lensman talks about his years shooting the group; his book features images from his 12,000 photos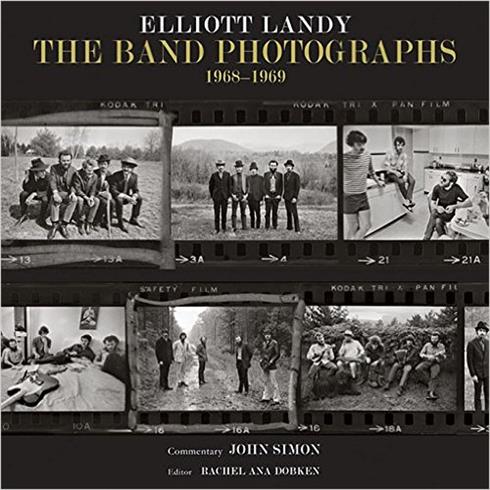 Fans of The Band – and if you're reading this, we're obviously preaching to the choir – will absolutely love their 2016 album. That's photograph album. Elliott Landy: The Band Photographs 1968-1969 is a stunning collection from the man who chronicled the highly influential rock group with over 12,000 images. The book features hundreds of pictures including many never-before-published.
For a few years, beginning in the late Sixties, Landy photographed many of the biggest names in what is now referred to as classic rock. His images of Bob Dylan, Van Morrison and, of course, The Band, are featured on their album covers and his work has appeared on the covers of numerous magazines from Rolling Stone to Life to Saturday Evening Post. He was the official photographer at what is simply known as the Woodstock music festival. Clapton. Hendrix. Baez. The Who. Morrison. Joplin. In the late Sixties, Landy photographed them and more.
And then he simply stopped doing rock photography. More on that later.
In the book, Landy explains how he first shot The Band in 1968 and how his relationship with them began. "I was just starting my career and I wanted to see the Woody Guthrie Memorial Concert at Carnegie Hall. They were Bob Dylan's band and I wanted to take some pictures that I could sell." He obtained two press tickets "but when I got to Carnegie Hall, there were signs posted stating 'No Photographs Allowed.'"
He checked his larger equipment and "started snapping away, clicking my shutter only during the loud passages in order to be as discreet as possible." As he was about to be caught, he rewound the film, hid it, and reloaded his camera with a new roll. At the behest of Dylan's manager, Albert Grossman, security unwittingly took the unused roll and Landy kept the one that contained the images.
Despite the rough start with Dylan's camp, Grossman had seen Landy's photos of another one of his clients – Janis Joplin – and, trusting his instincts, offered Landy an assignment to "take some pictures in Toronto."
"Of who," he asked.
"They don't have a name yet," was the reply.
He and the members of The Band, er, clicked and periodically during the next two years, Landy shot them in a variety of settings. "On Easter weekend, 1968, I went up to Woodstock to photograph them," he writes. "They were living in a house they jokingly called 'Big Pink' (as a humorous reference to how out of place it looked in the woods)."
Over time, Landy shot The Band individually and collectively in the Woodstock area and also in California during the recording of The Band album and their debut performance as The Band at Winterland. Dozens of these images can be seen in The Band Photographs including photos that were used on the group's first two albums, Music From Big Pink and The Band. These include songs like "The Weight," "Up on Cripple Creek" and "The Night They Drove Old Dixie Down" that would become the group's signature tunes.
Landy is a personal friend of mine and he agreed to share some of the history with our readers. I wanted to know about the group's collaborative efforts. Landy says: "I was never privy to music conversations. But I saw when they worked they were working together very closely. They were very comfortable with me being there. I felt like I belonged to what they were doing – not like an interloper. It was a very relaxed situation."
The Woodstock music festival came and went. "After my rock and roll period, I withdrew from any public photography. I was fed up with the music business and didn't want to be part of it anymore," he says.
Landy moved to Europe with his family for six years, returning to the town of Woodstock in the late Seventies. By then, Rick Danko, Garth Hudson, Richard Manuel and Levon Helm had all permanently settled in the area. It's a relatively small community. If you stand in Woodstock's Village Green on a Saturday afternoon, for instance, chances are you'll spot any number of the town's longtime music fixtures, such as the festival's co-creator Michael Lang, until his passing in 2022.
I ask Landy if he rekindled the personal relationships that had developed. "I always used to go to Levon's place because it was the center of where they were doing business and hanging out. I was always casually videotaping, lots of performance stuff. I took pictures for the two albums that they recorded with Jimmy Wieder" who substituted for Robertson.
"The last time I saw Rick was in the Bearsville Theater parking lot. We walked past each other but I didn't recognize him and then he called out 'Elliott!' and I went back and we talked for a while and he was as sweet as ever. He had gained a lot of weight. We were happy to see each other. [Serendipitous meetings] like that happened. That was the last time I saw him."
Back to The Band Photographs… how did he get John Simon, who produced The Band's first two albums to provide the book's Commentary when he had previously refused others' requests? "I had remained in touch but we rarely saw each other.
"By chance, he was coming over to see me one day. Linda, my wife, let him in and pointed him towards my office where I was talking on the phone. He arrived just as I was saying to whoever I was talking to, 'I don't know who I will get to do the text.'
"Then John says 'Hi Elliott' letting me know he had arrived. It was cosmically clear that he was meant to do it. I ended my call and asked him: 'Do you want to write text for my Band photos book?' And he said: 'Absolutely! I've been asked many times but I never wanted to do it. I will for you.'"
If you're a new Best Classic Bands reader, we'd be grateful if you would Like our Facebook page and/or bookmark our Home page.
Jonathan Taplin, who was The Band's tour manager at the time, wrote the introduction. After his years with The Band, he became a film producer in Hollywood and is now the Director of the Annenberg Innovation Lab in the University of Southern California.
The book is available for order at Landy's website.
Related: When Landy reunited with Robbie Robertson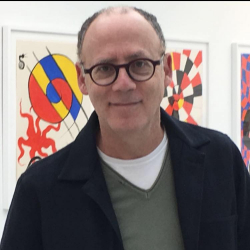 Latest posts by Greg Brodsky
(see all)