Real Gone Music will release a two-CD Eddie Money collection, The Complete Hits (And More!), on October 7. The 35-track set features all of Money's chart hits, including "Two Tickets to Paradise," "Baby Hold On," "Think I'm in Love," "Shakin'," "Take Me Home Tonight"/"Be My Baby" (with Ronnie Spector), "I Wanna Go Back," "Walk on Water" and "Peace in Our Time." (Pre-order it here).
Born Edward Mahoney in New York, the now-67-year-old Money dropped out of the New York Police Academy in the '70s to pursue a career in music. His biggest-ever hit came in 1986, a duet with Ronnie Spector of the Ronettes, "Take Me Home Tonight."
Related: Eddie Money was among the performs at the 1982 Us Festival
In addition to his 24 chart hits, the collection also includes rare live tracks drawn from the promo-only Livin' It Up EP (which debuts on CD here in its entirety).
Watch Eddie Money perform his early hit, "Two Tickets to Paradise"
Money is on tour. Click here for tickets.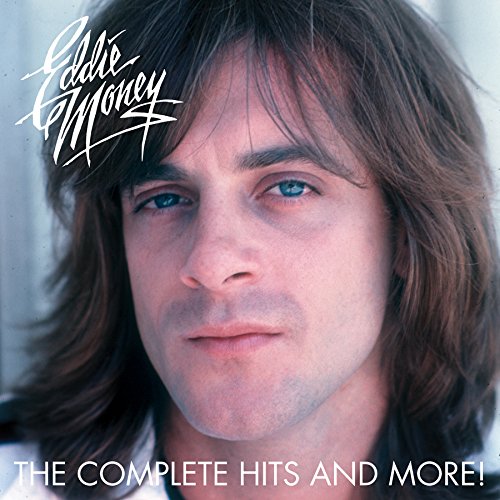 Eddie Money Complete Hits Track List
Disc 1
Two Tickets to Paradise
Baby Hold On
Wanna Be a Rock 'n' Roll Star
You've Really Got a Hold on Me
Maybe I'm a Fool|
Can't Keep a Good Man Down
Maureen (Live)
Rock and Roll the Place (Live)
Love the Way You Love Me (Live)
Gimme Some Water (Live)
Get a Move On (Single Version)
Open Up Your Heart
Trinidad
Running Back
Let's Be Lovers Again
Think I'm in Love
Shakin'
No Control
Disc 2
Where's the Party?
The Big Crash
Club Michelle
Take Me Home Tonight/Be My Baby
I Wanna Go Back
Endless Nights
We Should Be Sleeping
Walk on Water
The Love in Your Eyes
Let Me In
Peace in Our Time
Heaven in the Back Seat
Another Nice Day in L.A.
Fall in Love Again
I'll Get By
She Takes My Breath Away (Acoustic)
Save a Little Room in Your Heart for Me (Acoustic)
Don't miss a post! Sign up for Best Classic Bands' Newsletter; form is on every page.

Latest posts by Best Classic Bands Staff
(see all)