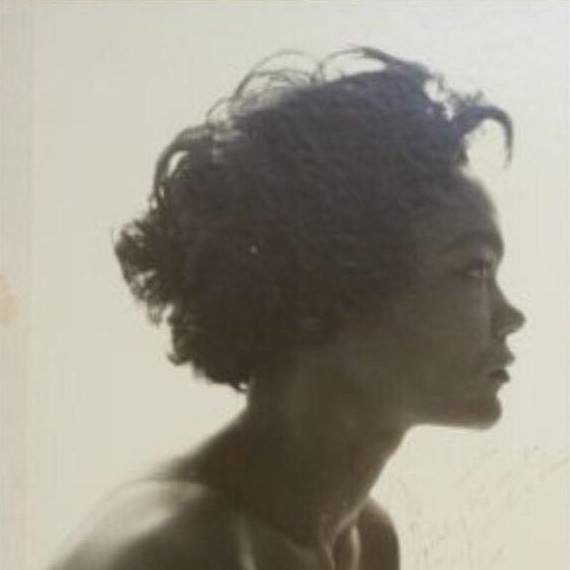 Eartha Mae Keith had a childhood we would never wish on a youngster. She was ostracized at an early age because of her mixed-race heritage and at eight years old, she was given away by her mother and sent from the South Carolina cotton fields to live with an aunt in Harlem in the mid-1930s.
From her official biography: In New York, she attended what later became the High School for the performing Arts. Her distinct individuality and flair for show business manifested itself, and on a friend's dare, the shy teen auditioned for the famed Katherine Dunham Dance Troupe. She won a spot as a featured dancer and vocalist and before the age of twenty, Eartha Kitt toured worldwide with the company. Her unique persona earned her fans and fame quickly. Orson Welles called her "the most exciting woman in the world."
Back in New York, Kitt was booked at The Village Vanguard, and soon spotted by a Broadway producer who put her in "New Faces Of 1952." One year later, at 26, Kitt became a recording star with her cover of the popular French song, "C'est Si Bon" (translation: It's so good), which reached #8 on the U.S. pop chart. Later that year, she recorded a holiday song.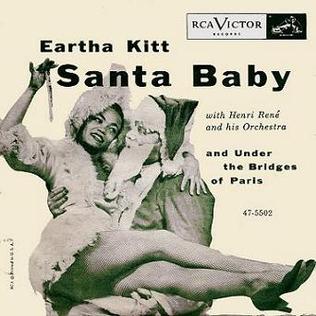 Written by Joan Javits and Philip Springer (aka "Tony Springer"), "Santa Baby" was originally released in 1953 as a single by Kitt with Henri René and His Orchestra, later appearing on her self-titled first extended play in 1954. A sly yuletide wish list–including a yacht, a duplex and the deed to a platinum mine–sung to a sugar-daddy Santa by a seductive Miss Kitt, "Santa Baby" became an immediate smash, its risqué content and sexy delivery breaking the rules for Christmas-themed music.
In 2020, a new "Santa Baby" music video was designed and directed by Kelly Jones, and produced by the studio, Cousins. In the clip, the contemporary holiday classic has been transformed visually into a cinematic homage to the singer's life and career with smooth and sexy animation utilizing an evocative color palette drawing the viewer into the charms of Kitt's dreamy wishlist.
Related: Another classic Christmas song has been animated
One of those rare songs–and records–that's found a permanent place in popular consciousness, "Santa Baby" has been featured in various films and television series over the decades and has been covered by artists including Madonna, Kylie Minogue, Taylor Swift, Michael Bublé, Gwen Stefani and many others.
The song proved to be Kitt's biggest chart hit. In 1960, she received a star on the Hollywood Walk of Fame. Fast forward to 1967, where she made an indelible mark on pop culture portraying Catwoman in the hit television series, Batman. She immediately became synonymous with the role and her trademark growl became imitated worldwide.
In 1968, her career took a sudden turn when, at a White House luncheon hosted by Lady Bird Johnson, she spoke out against the Vietnam War. She was blacklisted in the U.S. and forced to work abroad where her status remained undiminished. In December 2006 she returned to Washington and lit the National Christmas Tree alongside President and Mrs. George W. Bush.
Kitt died, coincidentally, on Christmas Day, 2008, at age 81.

Latest posts by Best Classic Bands Staff
(see all)