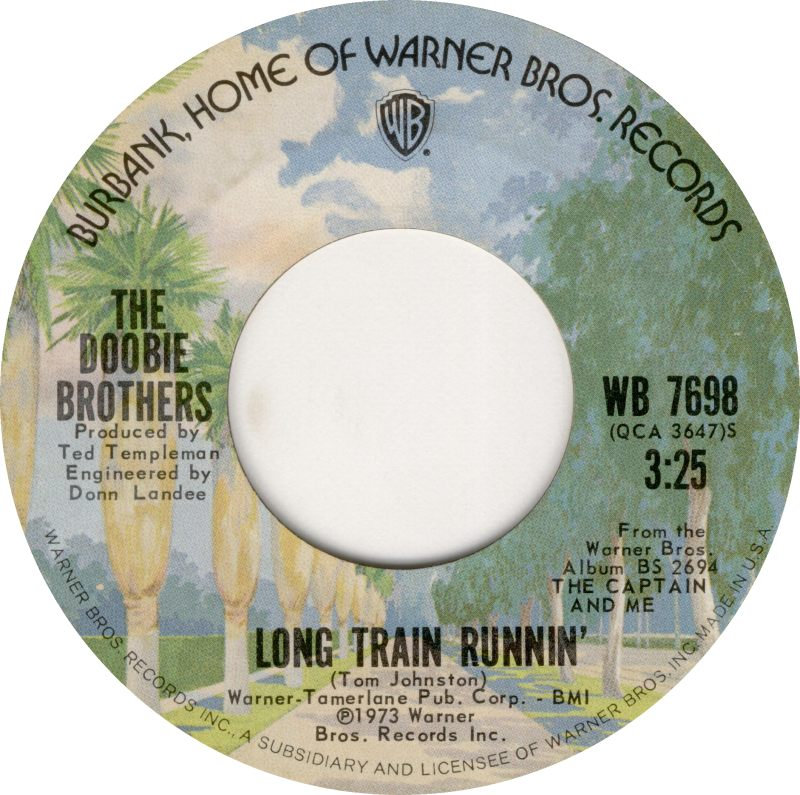 You know that classic Doobie Brothers song… the one called "Without Love" that was released as a single in 1973? That became the band's first Top 10 hit. The one that chugs along to the trademark guitar licks and great harmonica solo by its singer and author Tom Johnston. That makes repeated references to traveling by locomotive yet continually returns to the phrase "Without Love." Yeah, that one. A lot of people who have heard the classic rock tune hundreds of times think it's called "Without Love" since those two words are repeated numerous times. Of course, it's actually "Long Train Runnin'."
The Doobies had fooled around with it for years, jamming to it onstage. Johnston referred to it as "Rosie Pig Mosely" before their longtime producer Ted Templeman prodded Johnston to add lyrics.
"We'd been playing it for three years in bars," Johnston told the Nashville Songwriters Association. "It had a form, but there was no real verse. We'd take off and play solos for like, a half-hour. That's how I always looked at it. So when Ted became adamant and said 'This really could be a good song,' I said, 'Are you sure?'"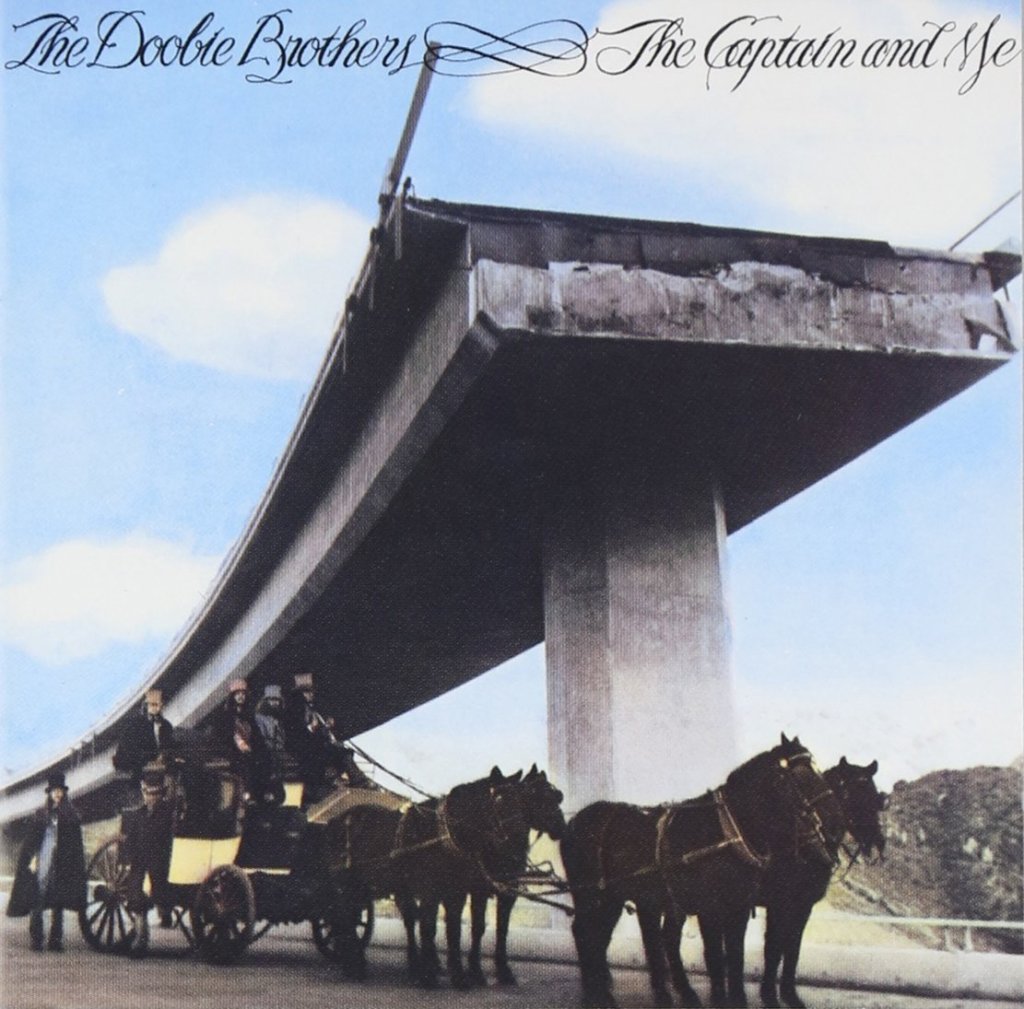 1972's "Listen to the Music" was their first hit, reaching #11. When their third album, The Captain and Me, was released in 1973, Johnston's song, now called "Long Train Runnin'," finally completed, was the album's surprise first single, released in early April, and which ultimately reached #8.
The song begins with the familiar guitar riff. Then comes Johnston's vocals, one of the most distinctive in all of rock. And at the end of the first, brief verse comes that "Without Love" refrain.
The band chugs along, like a freight train, until the instrumental break, led by Johnston's wailing harmonica.
Another verse has very specific train references – When pistons keep on churnin', And the wheels go 'round and 'round, And the steel rails lie cold and hard, For the miles that they go down.
As the song winds up, Johnston pleads Gotta get ya, baby, baby, Won't you boogie down?
The follow-up single, "China Grove," again written and sung by Johnston and long considered one of the group's signature songs, inexplicably stalled at just #15.
Related: Our Album Rewind of 1973's The Captain and Me
The Doobie Brothers earned ten Top 20 pop hits in their widely successful career, including a pair of #1s: 1974's "Black Water, written and sung by Patrick Simmons, and 1979's "What a Fool Believes," sung by Michael McDonald, who co-wrote the song with… Kenny Loggins.
They were finally selected for induction into the Rock and Roll Hall of Fame's Class of 2020. (Though they've been eligible for decades, it was the first time they even got on the ballot.)
The following members were inducted: Jeff "Skunk" Baxter, John Hartman, Michael Hossack, Tom Johnston, Keith Knudsen, Michael McDonald, John McFee, Tiran Porter and Patrick Simmons.
Related: Our interview with Johnston, Simmons and McFee
Current members Johnston, Simmons and McFee reunited with McDonald for a 2021-2022 tour, to celebrate their induction into the Rock Hall. Tickets are available here and here.
Related: Links to 100s of classic rock tours
Johnston's song, naturally, has been a highlight of their live performances for decades.
Johnston was born August 15, 1948. He and Simmons (and author Chris Epting) have written an official biography of the band, Long Train Runnin': Our Story of The Doobie Brothers, that arrived July 26, 2022, via St. Martin's Press.

Latest posts by Best Classic Bands Staff
(see all)