March 16, 2019: Dick Dale, King of Surf Guitar, Dies
by Jeff Tamarkin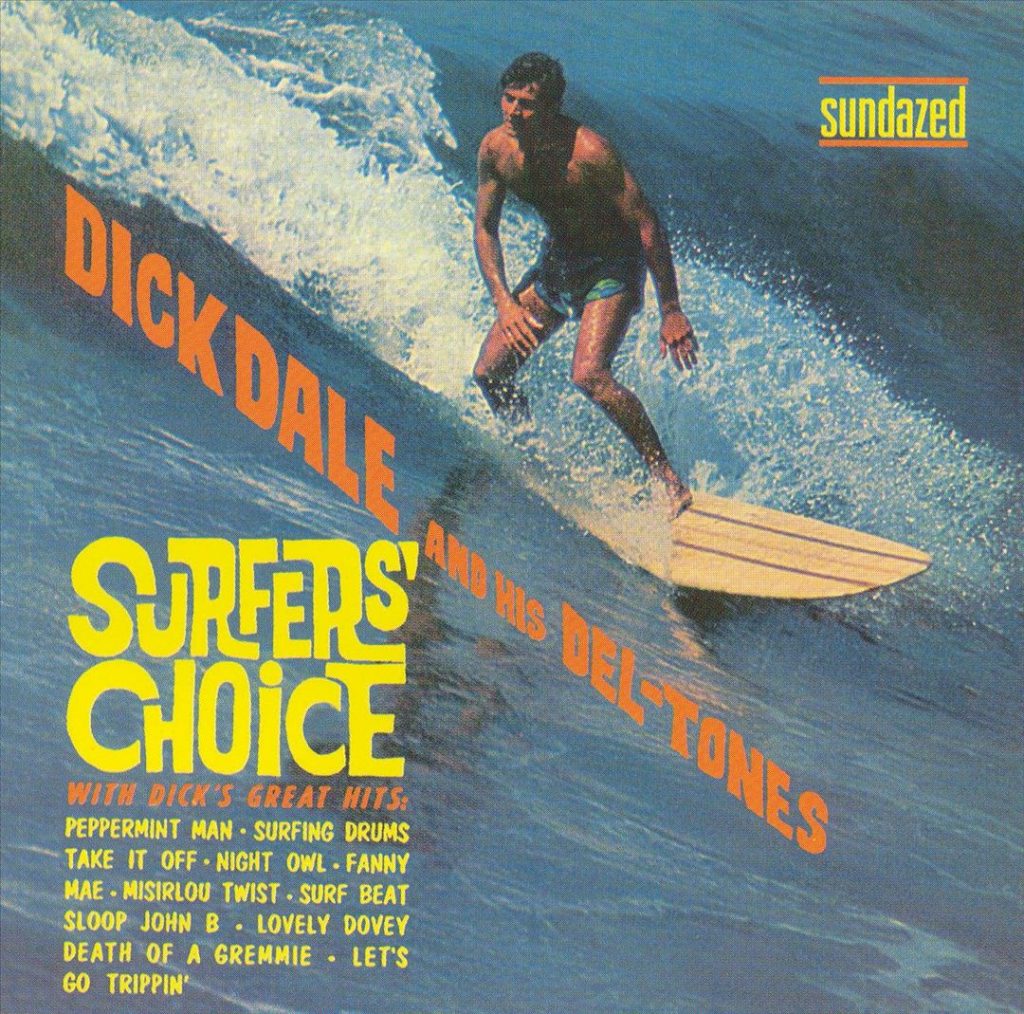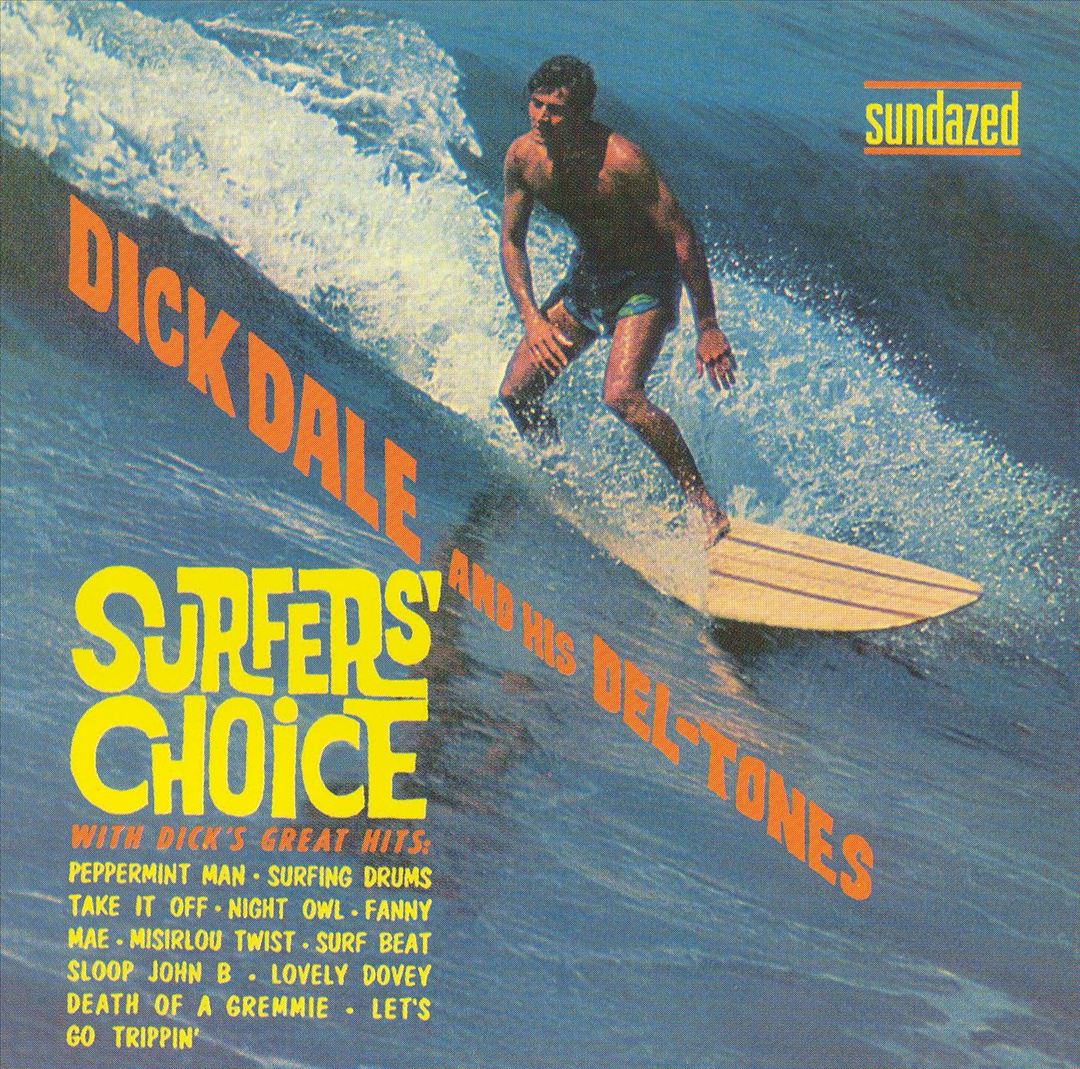 Dick Dale, the undisputed king of surf guitar, died on March 16, 2019, of a reported heart attack, in Loma Linda, Calif. Dale was 81.
His passing was confirmed by a prominent Southern California surf musician who himself received confirmation from Dale's family and band members.
Born Richard Anthony Monsour in Boston, Mass., on May 4, 1937, Dale, according to the bio on his website (which is no longer active), "invented surf music in the 1950s. Not the '60s as is commonly believed. He was given the title 'King of the Surf Guitar' by his fellow surfers with whom he surfed from sun-up to sun-down. He met Leo Fender, the guitar and amplifier guru, and Leo asked Dale to play his new creation, the Fender Stratocaster electric guitar. The minute Dale picked up the guitar, Leo Fender broke into uncontrolled laughter and disbelief; he was watching Dale play a right-handed guitar upside down and backwards, Dale was playing a right-handed guitar left-handed and changing the chords in his head then transposing the chords to his hands to create a sound never heard before."
According to Dale's Wikipedia entry, the guitarist drew on "Middle-Eastern music scales and experimenting with reverberation. He worked closely with Fender to produce custom-made amplifiers, including the first-ever 100-watt guitar amplifier. He pushed the limits of electric amplification technology, helping to develop new equipment that was capable of producing distorted, 'thick, clearly defined tones' at 'previously undreamed-of volumes.' The 'breakneck speed of his single-note staccato picking technique' and showmanship with the guitar is considered a precursor to heavy metal music, influencing guitarists such as Jimi Hendrix and Eddie Van Halen."
Related: Hal Blaine, another legendary California musician, died the same month
Dale was given a trumpet when he was in the seventh grade, then switched to ukulele after hearing Hank Williams. He also played piano, but bought a guitar and continued to learn how to play it after his family moved to Southern California in 1954 (where he became an avid surfer). He started out playing country and rockabilly music under the name Dick Dale before developing the sound that would come to be known as surf music. His performances at the Rendezvous Ballroom in Balboa, Calif., with his group the Del-Tones, became legendary.
Watch Dale and Stevie Ray Vaughan's duet on "Pipeline"
Dale's first singles were recorded for the Deltone label, including "Let's Go Trippin'," released in 1961, which reached #60 nationally. He was then signed to Capitol Records, and placed two more singles—"King of the Surf Guitar" and "The Scavenger," both in 1963, on the Billboard chart. He also placed two albums on the chart, Surfers' Choice and Checkered Flag, both in 1963.
Related: Dean Torrence of Jan and Dean reveals the duo's wild ride
Dale's influence as a guitarist far outweighed his record sales, however. He is generally considered the inventor of the surf guitar style, and was featured in Life Magazine and on The Ed Sullivan Show. His instrumental music bore only passing similarity to the vocal surf music of the Beach Boys and others, but Dale maintained his career in the subsequent decades, performing until the time of his death, despite health issues. His "comeback" period began in the late '80s, when he recorded a duet with Stevie Ray Vaughan, and his highly regarded 1962 version of "Misirlou" was used as the opening theme in Quentin Tarantino's Pulp Fiction film.
Watch Dick Dale and the Del-Tones perform "Misirlou"

Latest posts by Jeff Tamarkin
(see all)