Dave Clark on 'All the Hits': 'The Imperfections Made Them Perfect'
by Jeff Tamarkin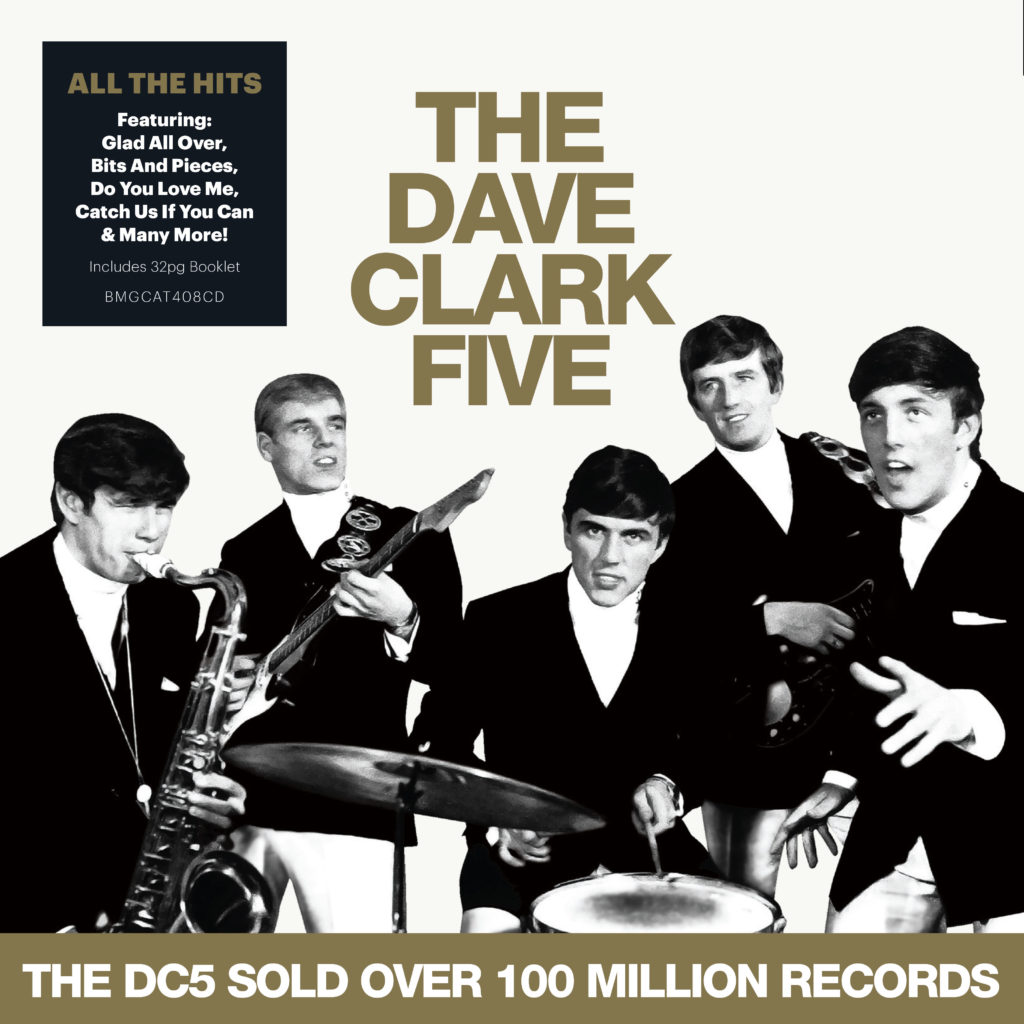 In the first part of our interview with the legendary namesake and mastermind of the Dave Clark Five, the former leader of the second biggest band to come out of Britain in 1964 told us some of the stories behind the group's biggest hits, what it was like to come to America for the first time, and how he felt about the group finally being inducted into the Rock and Roll Hall of Fame.
For part two, we asked Clark to focus on the recording process itself—how he got those great sounds in the studio—and to tell us about the updated DC5 collection, titled All the Hits, that became available on Jan. 24, 2020.
Best Classic Bands: How did you approach the remastering of the DC5 tracks for this collection?
Dave Clark: I don't remix. I've always believed it's the imperfections that make perfection. If you get it perfect, there's always a risk of becoming clinical. After our first few big hits, all of a sudden stereo came in. We only recorded on four-track [tape] in those days, and that meant you could only record on three of those tracks, and the fourth track was to bounce to, to mix to. When stereo came in, I remixed "Glad All Over" and "Bits and Pieces" for stereo. But the thing is, because you had the restriction of the number of tracks, you overdubbed. Like you would double up the stamping on "Bits and Pieces." On "Glad All Over," if you listen to it, there's a doubled-up guitar underneath the "boom boom." There are little things you put on, like a percussion sound or a tambourine.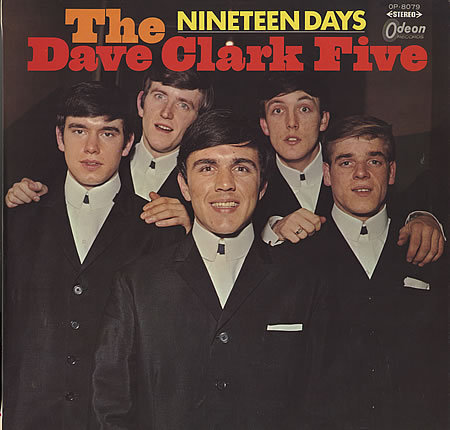 Those early records had such an enormous sound. How did you get that?
The studio was in a block of Victorian apartments, within the basement, and it used to be a squash court. The echo chamber was the stairwell of the whole building. It was a fabulous studio, Lansdowne. But if somebody didn't get in the elevator and they walked down the stairs, you had to redo it. And of course, when we got down to doing stereo, all that had gone. It was new, top-of-the-range echo chambers, and it was fine, but it never, to me, had the magic.
What did you look for when you made a new record?
We were basically a live band and I was a very heavy drummer, a loud drummer, and we believed the song should have that same excitement of when we played live. When I first started to record, because I produced the records, I got our engineer, who was brilliant, Adrian Kerridge, and had him come down to Tottenham, where we were packing in 6,000 people a night, before we went professional, and we got him to listen. I wanted him to get that live sound. I didn't want it clinical. I didn't want it too clean. I didn't want it distorted. The thing with being an independent producer and licensing out to the record companies, is there were rules in England, that applied in America as well: When you mix, there was a limit to the level you could go, but we would push it louder—as long as it didn't distort. It made it jump out of the grooves.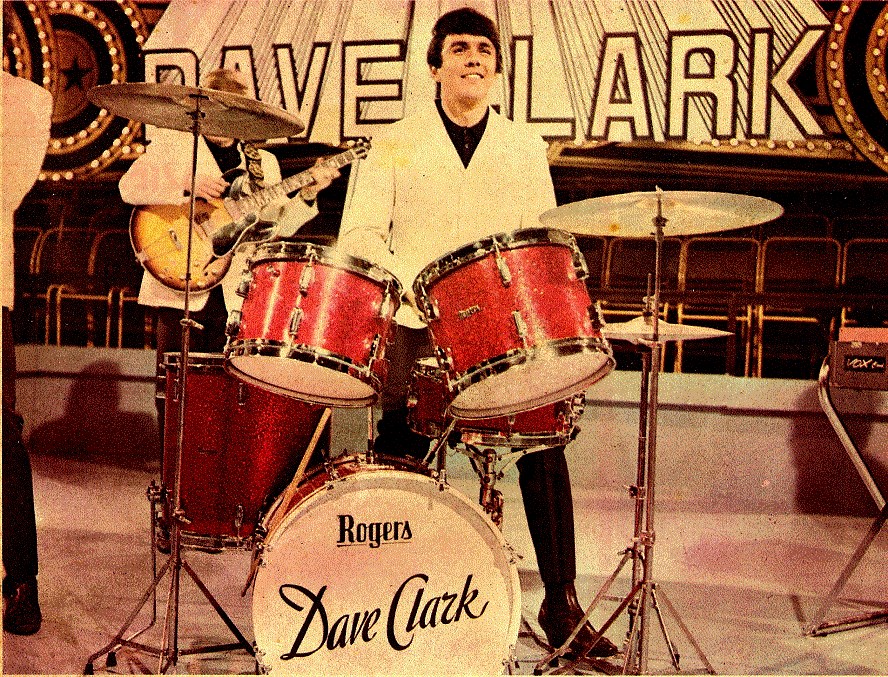 You produced the records, you were the manager, you were a band member, co-songwriter and you even knew enough to retain ownership of your own master recordings, which was very rare. How did such a young guy learn to do all of that in an era when almost no one else had that level of control?
All of the record companies wanted us at that stage. We were just hot at that moment in time. Decca Records wanted us, and they were a great label, and we auditioned for them. We got the gig, and they said, "Well, before you sign off, we've got a producer, we'd like you to work with." So I said great, and the first thing he said is, "You don't record any of your own songs. You're not doing it like this." And I said, "Well, as much as I'd love to be with your label, I'm not interested." In the '60s, record companies owned publishing companies, and what they would do was give them the songs to record, even if it didn't suit the artists. And lots of great, great artists never saw the light of day because of that. I thought, I want to be independent. It had never been done in England, but being in the right place at the right time, I went to EMI Records, and I found out what the top-rate royalty was. I didn't want them to think I'm a pushover. I mean, I left school at 15, and I wasn't being arrogant or anything, but I just thought, well, I'll ask for four times the rate, and then they'll agree to the normal rate. And to my amazement, because other companies were after us, they agreed. At the end of the negotiations, they said, "Is there anything else you need?" I said, "Well, I'd like the masters back." They said, "We've never done that; we can't do it," and I said, "Well, I'll pay for the records. You've got nothing to lose. If it's a hit, fabulous. If it isn't, you haven't had any outlay." Now I didn't have any money, and I didn't know how I was going to pay for it. But I did stunt work for a living, and film extra work, and with a bit of luck, after I signed the deal I got a gig to crash a car for three nights, and that paid for the first record.
The last time this music was available was in the early '90s, and then you took it off the market again until now. A lot of fans are wondering why you did that.
You know, it gets me pissed off when people say, "Oh, it's for the money." Rhino [Records] approached me and they offered a substantial amount, for just a hits album, but they were small at the time, and distribution in records in those days was the most important thing, and I would only go with a major. I turned them down, and decades later, the guy who owned Rhino wrote a book saying I got greedy and wouldn't go with him. Well, that was, excuse me, that was crap. That was not true. When you say, why aren't the records out? Well, we were the first major band on Epic Records, and when we were touring, we were in Chicago and they used to do a meet and greet at the big venues, and they were waiting in line and giving us albums to sign and one of them said electronically processed stereo. I would never have agreed to that, because what it was was mono on the left and a track with echo on the right. So I had to have the albums removed but there was a lot already out here. When it went on to CD, I wanted to wait to get rid of all of that, get it off the market, and then some things just didn't work out.
How would you like the group to be remembered over time?
Our records were made for fun, to be enjoyed and make you feel good. No hidden messages. People in those days would give interviews and try and put more into it, but I didn't. Ours were just for fun. If you're having problems at home, whether it's a marriage or your girlfriend or boyfriend or whatever, it's to make you feel good.

Latest posts by Jeff Tamarkin
(see all)