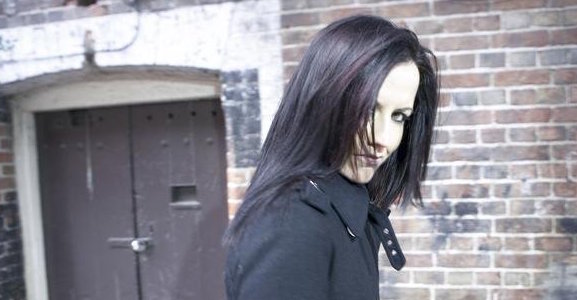 Dolores O'Riordan, the singer and longtime frontwoman of the Irish rock band The Cranberries, died as a result of an accidental drowning in her hotel room bath. The cause of death was revealed today (September 6) by the Westminster (London) Coroner's Court. O'Riordan, 46, was discovered in her Hilton Hotel room in London on January 15, 2018, where she had been working on a recording session.
The singer was known for her lush, emotive vocals.
The inquest described her death as accidental "drowning due to alcohol intoxication." She did not leave a note. The report was revealed on the day O'Riordan would have turned 47.
On their Facebook page, the band wrote today: "On January 15th 2018 we lost our dear friend and band mate Dolores O'Riordan. Today we continue to struggle to come to terms with what happened.
Our heartfelt condolences go out to Dolores' children and her family and our thoughts are with them today.
Dolores will live on eternally in her music. To see how much of a positive impact she had on people 's lives has been a source of great comfort to us. We 'd like to say thank you to all of our fans for the outpouring of messages and their continued support during this very difficult time.
We request, please, for our privacy to be respected at this time."
At the time of her death, her publicity firm released a brief statement: "Irish and international singer Dolores O'Riordan has died suddenly in London today. The lead singer with the Irish band The Cranberries was in London for a short recording session. No further details are available at this time.
"Family members are devastated to hear the breaking news and have requested privacy at this very difficult time."
Related: The Cranberries, U2 lead tributes
O'Riordan was born on September 6, 1971, in County Limerick, Ireland, the youngest of seven children. In 1989, she formed the Cranberries with guitarist Noel Hogan, bassist Mike Hogan and drummer Fergal Lawler. The band went on to earn four Top 10 singles in Ireland and four Top 20 U.K. hits. Their biggest U.S. hit was 1993's "Linger," written by O'Riordan and Noel Hogan, which reached #8. "Zombie," penned by O'Riordan, was also a big success throughout the world when it was released in 1994.
Watch the Cranberries perform "Zombie" on Saturday Night Live in 1995
Their first single, 1992's "Dreams," also written by the pair, was not a hit when it was first released but O'Riordan's beautiful vocal has since made the song one of the band's signature songs.
She was just 21-years-old when the song was released. What a vocal!
The Cranberries' albums earned far greater success: 1993's Everybody Else Is Doing It, So Why Can't We was a huge, worldwide success, selling over five million copies in the U.S alone. The follow-up, 1994's No Need To Argue, was even more successful, with seven million copies sold in the U.S. and platinum certifications in the U.K., Australia, Canada and numerous other countries. 1996's To The Faithful Departed reached #1 in Ireland, and continued the band's hot streak. The group has sold a reported 40 million records worldwide.
O'Riordan released her debut solo album, Are You Listening?, in 2007, and followed it with No Baggage in 2009. In 2016, she began a new collaboration called D.A.R.K. with Smiths bassist Andy Rourke and New York DJ Olé Koretsky. That same year, she suffered an acute back injury that caused her to postpone dates she had planned with the Cranberries.
Related: O'Riordan had formed another group in 2016

Latest posts by Best Classic Bands Staff
(see all)