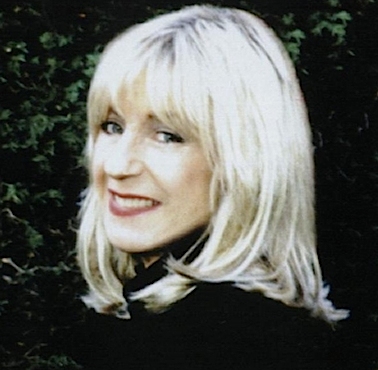 Asked to join Fleetwood Mac 10 days before the start of its U.S. tour, Christine McVie was hardly a newcomer to the group. They were her favorite band, and she was married to their bass player. She had played on three Mac albums, starting in 1968 when she was still Christine Perfect and a member of the group Chicken Shack, and had also drawn the cover for their most recent release, Kiln House. With the departure of guitarist Peter Green, Christine McVie made her Fleetwood Mac debut on August 8, 1970, to round out their live sound.
Ironically, she had recently retired from music to devote time to her marriage and being a housewife. With both her and husband/Mac bassist John McVie in bands that constantly toured, they saw little of each other. Christine had left Chicken Shack in 1969 – just as she was voted Best Female Vocalist in the annual readers poll in the English weekly music paper Melody Maker – and had released an eponymous solo album in June of 1970 under her maiden name that she was dissatisfied with.
By 1973 she had become one of the group's primary songwriters and voices with their Penguin album. She continued to hold her own even after singers and songwriters Lindsey Buckingham and Stevie Nicks joined Fleetwood Mac in 1975.
"You Make Loving Fun" from 1977's historic Fleetwood Mac album shows off McVie's many talents…
In 1998 Christine left the band and retired from touring, but did release another solo album, In The Meantime (her third), in 2004. In 2014 she rejoined the band for a tour. In 2017, she and Buckingham released a duo album, Buckingham McVie, and backed it with an extensive tour.
Related: Buckingham McVie review
As for Fleetwood Mac, after performing just two shows in 2017 – the Classic West and East concerts – they surprised their fans with the stunning announcement on April 9, 2018, that Buckingham was departing and being replaced by Mike Campbell and Neil Finn for a tour.
In 2022, she released, Songbird, a collection of her solo material. "Ask Anybody" is a song McVie co-wrote with Steve Winwood, who adds backing vocals and piano to the track.
McVie died on Nov. 30, 2022, at age 79. "There are no words to describe our sadness at the passing of Christine McVie," the band announced statement reads. "She was truly one-of-a-kind, special and talented beyond measure. She was the best musician anyone could have in their band and the best friend anyone could have in their life. We were so lucky to have a life with her. Individually and together, we cherished Christine deeply and are thankful for the amazing memories we have. She will be so very missed."

Latest posts by Best Classic Bands Staff
(see all)