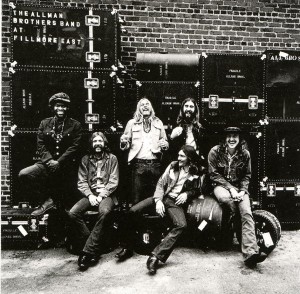 Hmm… catchy song hooks. You're driving along in your automobile, movin' on down the highway, with nothing to be concerned about except that next fix of burgers and fries and a shake. Years later a song comes on the radio and it takes you back, back to those halcyon days. "I gonna take two weeks gonna have a fine vacation," it screams from the speakers, "I'm gonna take my problem to the United Nations/I called my congressman and he said quote/I'd like to help you son but you're too young to vote." And then it hits you, right in the face, that screaming lead guitar line on a Gibson SG: whee-oo-wee-oo, dad da dah DA-AH, dada da DUMM… "there ain't no cure for the summertime blues!" Kadonk ka-donk and you are hooked! Hooked back in time to that moment of posterity. For the rest of the day, you are bopping to that bit of musical sensorama, your new internal psychological soundtrack… until the next classic rock hook comes along.
The first rule of contagious hooks: The only way to dispel a hook is to replace it with another hook. What is the definition of a hook? It can be a guitar lead line, a Farfisa organ riff, a vocal or a synth, even a Stevie Wonder harmonica trill, or in the case of "Bang a Gong," a guitar that honks like a horn – or any combination thereof. What makes a hook contagious? You'll know it when you try to escape from the siren songs below – I dare you.
12) "Fingertips Part 2" by Little Stevie Wonder
Back in 1963, the music you heard on the radio came from some hit factory or other. So it was unusual for this live recording from a show at the Regal Theater in Chicago, with its crowd sounds and applause, to make it to #1 on the U.S. singles chart. But the ditty did just that for three weeks in August of that year, and its harmonica-and-bongos-propelled solo infected the AM airwaves for a lot longer than that.
11) "Runaway" by Del Shannon
Written by Shannon and his keyboardist, Max Crook, this dirge of lost love is powered by a riff on Crook's Musitron, a contraption made of spare parts from television sets and household appliances, that invokes the sci-fi sound of a theremin. The keyboard solo in the break is at 1:10, and that is the infectious part. The song, which went to #1 in the Billboard Hot 100 in April 1961, has been covered by Elvis Presley, The Small Faces, Bonnie Raitt, Traveling Wilburys. Fun fact: Tom Petty produced Shannon's 1981 comeback album, Drop Down And Get Me. Not-so-fun-fact: Shannon died in February, 1990, of a self-inflicted gunshot wound.
10) "Peter Gunn"by Duane Eddy
The "Rebel-'Rouser" guitarist released his version of the theme on his 1959 album, Especially for You, and it took off around the world as a single shortly thereafter. Henry Mancini wrote the original score for the 1959 James Bond-channeled TV show that this haunting hook is derived from. He described the guitar-and-piano-with sinister sax meld in musical terms as "an ostinato, which means obstinate." That is a pretty good definition of a catchy hook, and this 1975 version demonstrates the riff's allure with a combination of driving guitar and sax. Fun fact: Duane also performed a version with The Art of Noise – actual live performance, not lip-synced – on which the sax line was replaced by female voices in the clip below.
9) "Rock the Casbah" by The Clash
The phrase you cannot get out of your mind here is the chorus, "Shareef don't like it, Rock the Casbah, Rock the Casbah." Everything else is backstory, and that mise-en-scène is masterfully played out in this definitely-not-kosher official music video for The Clash's punkish battle cry.
8) "Bang a Gong (Get it On)" by T. Rex
The song was written by the Brit glam-rock group's flashy lead singer Marc Bolan, but "Get It On" is not really a guitar-lead hook, but more of a chugging homage to Chuck Berry, and Bolan said as much about his inspiration to record his take on "Little Queenie." The riff is taken from the Berry song, and a line of the tune – "And meanwhile, I'm still thinking" – is said at the fade. Fun facts: Originally titled simply "Get It On" in the U.K., the song was retitled "Bang a Gong (Get It On)" for the United States to avoid confusion with a song of the same name by the group Chase. Ian MacDonald of King Crimson played all the saxes on the tracks and Turtles singers Mark Volman and Howard Kaylan layed down the backing vocals on this cut from T. Rex's 1971 album Electric Warrior.
7) "A Whiter Shade Of Pale" by Procol Harum
In 1967, everything was groovy, paisley and psychedelic. The lads from Procol were in the art-rock forefront of this movement and for many, this summer theme of romance and seduction was the song on the soundtrack to pickup lines and sherry wines. The glistening Hammond organ runs by Matthew Fisher were the secret sauce that made "Whiter Shade… " a big hit. The psychedelic playfulness of the group is personified by this video, converted from the original 16mm Scopitone reel. You remember Scopitone? It was like a video jukebox that pre-dated MTV. Far out.
6) "Reelin' in the Years" by Steely Dan
Elliott Randall's searing guitar, as originally recorded on Steely Dan's 1972 album, Can't Buy a Thrill, is the high-bar standard for unforgettable lead lines and it is ranked high on numerous polls. It is a swooping, joyride of a run.
5) "Summertime Blues" by Blue Cheer
"Summertime Blues" was a huge hit in 1958 for Eddie Cochran, but for my money, in terms of infectious qualities, this teen anthem update of rebellion and kick-out-the jams that ruled the airwaves a decade later is the ultimate take on the matter. Talk about a surfin' safari on steroids, the riff behind Blue Cheer is music to cruise and drop acid by. It's no coincidence that the group's moniker corresponds to the nickname for a very strong psychedelic of the time. Definitely not a detergent. Fun fact: When this came out in 1968, Blue Cheer claimed to be the loudest rock band in the world.
4) "Rock & Roll Hoochie Koo" by Rick Derringer
When the hotshot guitar player from the McCoys was brought on board Johnny Winter's blues rock ensemble in 1970, he wrote this song to show how he would electrify the band. The "Rock & Roll" part was the boogie and the "Hoochie Koo" signified the blues. It has energized many a car radio ever since and did quite well for Derringer when he recorded it for his solo debut album, All American Boy, charting at #23 on the Billboard Hot 100. Fun facts: A bootleg version of a 1975 performance by Van Halen exists, unofficially, and Suzi Quatro did a version in 1978. The song was featured on numerous movie soundtracks, including: The Spirit of '76 (1990), Rush (1991), Dazed and Confused (1993), Stag (1997) and What a Girl Wants (2003). The song is available as a downloadable track for the music video game Guitar Hero III Mobile and a cover version is featured in the Xbox 360 version of Guitar Hero II. This live vid of Derringer doing it with Edgar Winter shows how inescapably infectious the chorus, guitar riff and verses all are.
3) "Whipping Post" by the Allman Brothers Band
Frank Zappa may disagree – he would often make fun of audience requests for the song in his concerts – but that phrase, "tied to the whippin' post… good lord I feel like I'm dyin'" punctuated by Gregg's organ blasts is really hard to get out of your mind once you've started on it. As seen in this clip from the Allmans September, 1970 extended 11-minute live version at a Fillmore East gig, the Duane and Dickey dueling guitars are absolute perfection, taking me back to the night I heard them play it there.
2) "All Along The Watchtower" by Jimi Hendrix
The opening dom da domm domm-like chords of this tune are unmistakable and unshakable, followed by Jimi's searing lead lines. After all, his interpretation of the tune is acknowledged by its author Bob Dylan to be the definitive version. This live rendition is superior to the "official" audio-only clip ("from the album Experience Hendrix") offered by the Hendrix family gatekeepers on YouTube. Jimi must be seen as well as heard to be fully appreciated.
1) "Layla" by Derek and the Dominos
Clapton's guitar line that weaves through this ultimate paean to unrequited love is the very definition of searing. And as far as catchy song hooks go, the exquisite interplay of themes throughout this performance by Eric Clapton, Bobby Whitlock, Jim Gordon and Carl Radle (plus guest Duane Allman) from 1970 is all-hook, from start to finish. It is the Beethoven's Ninth of contagious hooks, as far as I am concerned. I am humming it to myself as I write this and I am complete in the knowledge that I am passing it on to you, dear reader. Go ahead, press play on this bad boy: