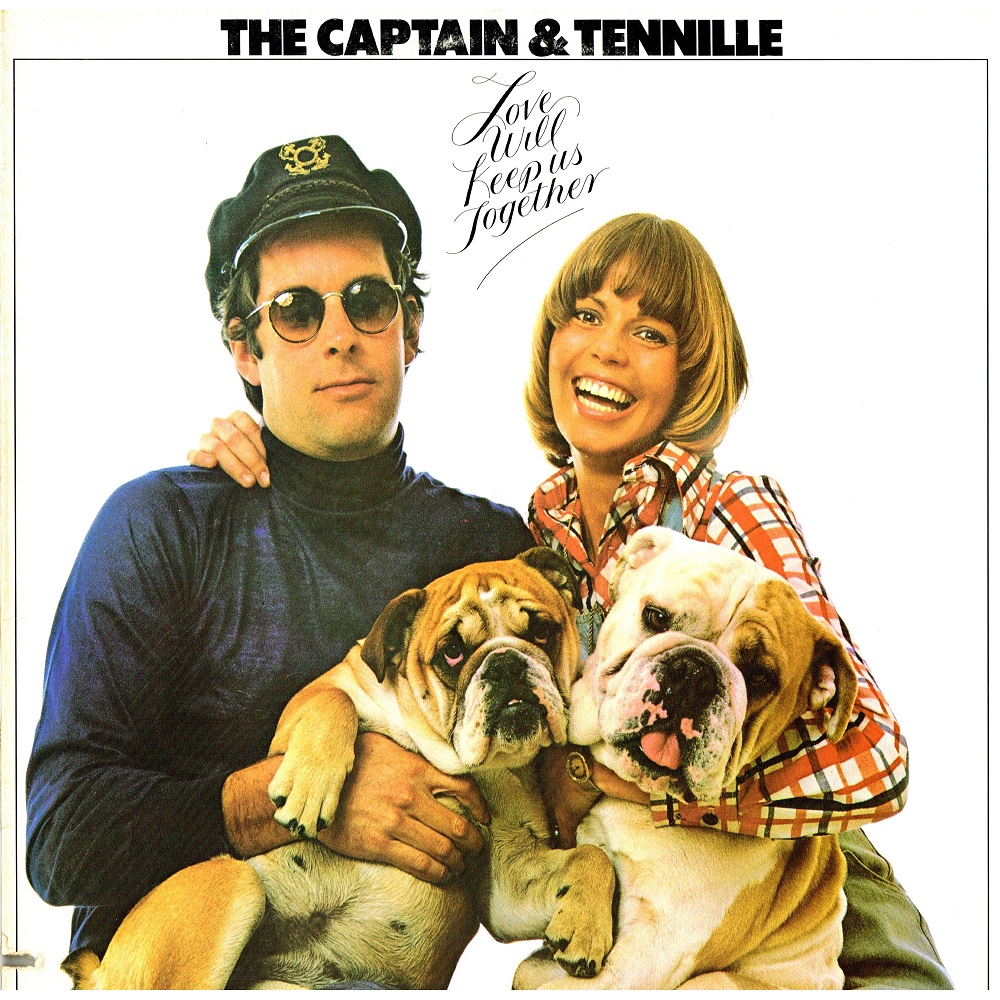 There was a time in the '70s when the Captain & Tennille were an ubiquitous presence on Top 40 radio. The married couple scored with such hits as the #1 singles "Love Will Keep Us Together" (1975) and "Do That To Me One More Time" (1979), as well as the top 10 hits "The Way I Want to Touch You" (1975), "Lonely Night (Angel Face)," "Shop Around" and "Muskrat Love" (all 1976), and "You Never Done It Like That" (1978). They also earned two top 10 albums, Love Will Keep Us Together, which reached #2 in 1975, and Song of Joy in 1976.
Daryl Frank Dragon, the "Captain" of the husband-and-wife duo, was born in Los Angeles on Aug. 27, 1942. His father, Carmen Dragon, was a respected conductor, arranger and composer. Daryl's "Captain" nickname was given to him by the Beach Boys' Mike Love during Dragon's stint as a keyboardist for the band (1967-72). Dragon was rarely seen publicly without his captain's cap henceforth.
His musical career began in the early 1960s as a member of the band Charles Wright and the Wright Sounds. In 1968, Dragon and his brother Dennis formed a band called the Mission. With the Beach Boys, Dragon contributed keyboards on the group's album Carl and the Passions—"So Tough," for which he also co-wrote material and provided orchestrations and arrangements.
Toni Tennille was a Southern gal, born on May 8, 1940, and raised in Montgomery, Ala. When she was in her late teens, her family moved to California, and she married her first husband in 1962, at age 22. While singing with a professional theater company, she wrote music for a musical, Mother Earth, that eventually reached Broadway.
Dragon met his wife-to-be in 1971 during auditions for the show, and subsequently introduced her to the Beach Boys for whom she also played keyboards for a brief time. They formed Captain & Tennille in 1973 and signed with A&M Records. "Love Will Keep Us Together," written by Neil Sedaka and Howard Greenfield, became their first hit (several other Sedaka compositions were recorded by the pair). The couple wed in 1974. They earned seven Top 10 singles but, surprisingly, never had another after "Do That To Me One More Time" reached #1 in 1980.
Watch them perform the hit in '79, with the Captain almost unrecognizable without his cap
The Captain & Tennille stayed together professionally for nearly four decades. In 2009, Tennille announced that Dragon had developed a neurological condition called familial tremor, which affected his ability to perform.
They were divorced in 2014 after 39 years of marriage. He died Jan. 2, 2019, of renal failure while in a hospice in Prescott, Ariz. He was 76. Tennille was reportedly with him at the time of his death.
Related: Surprising hits of the 1970s, including "Muskrat Love"
Watch the official Captain and Tennille video for "Love Will Keep Us Together"

Latest posts by Best Classic Bands Staff
(see all)