David Bowie's 'Berlin Trilogy': 'Low,' 'Heroes' and 'Lodger' Reconsidered
by Lee Zimmerman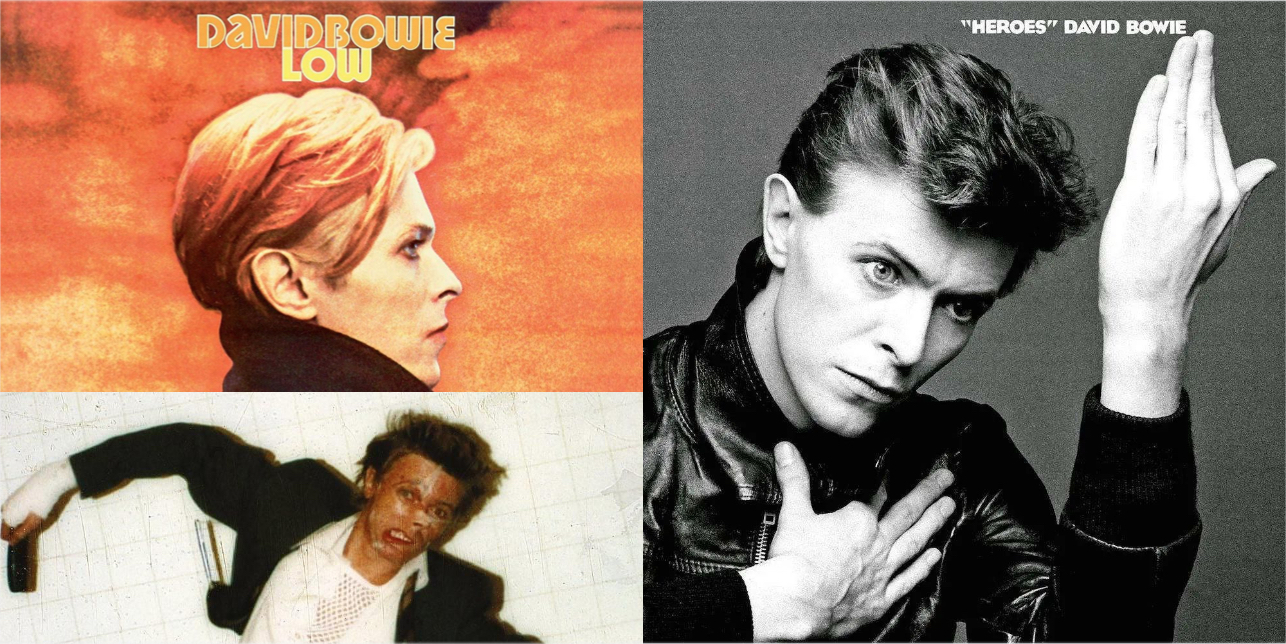 By the late 1970s, David Bowie had long since shed his Ziggy Stardust persona in his search of new environs, both musically and personally. Battling drug addiction and creative traction, he eventually relocated to Berlin, where he sought to redefine himself as an artist and, in turn, establish a new and bold musical direction. He warmed up to the new approach by agreeing to produce Iggy Pop's first two solo albums, The Idiot and Lust for Life, before immediately embarking on the three albums that would eventually become known as his "Berlin Trilogy": Low, "Heroes" (each released in 1977) and Lodger (which followed in 1979).
Listen to "DJ," from Lodger
All three albums represented an expansive leap into experimental realms, as well as a decidedly noncommercial approach that was markedly different from the glam-rock sound he had pursued in his guise as Ziggy. Consequently, the albums got mixed reviews from both fans and critics, some decrying the lack of instant accessibility even as others hailed Bowie for venturing into experimental environs without fear of any backlash.
Related: Our review of David Bowie's Ziggy Stardust album
Indeed, in retrospect, all three albums are now hailed as milestones in Bowie's dazzling career, and a marked influence on other artists, including Moby, Joy Division, Gary Numan and even King Crimson, whose Robert Fripp and Adrian Belew contributed to "Heroes" and Lodger, while in turn, channeling those sounds into Crimson's own progressive posture. Bowie also received direction and assistance from co-producers Eno and Tony Visconti, both of whom helped nurture Bowie's brazen change of tack. Eno's ambient soundscapes in particular, a signature stance he developed following his departure from Roxy Music, were—along with the emerging sound of "Kraut Rock" pioneers like Kraftwerk and Tangerine Dream—a defining influence on Bowie's new motif and skillfully woven into the duo's dynamic.
Although it's best to consider the albums as a whole, each was distinctive in itself. Low yielded three songs of special significance: "Breaking Glass," "Sound and Vision" and "Be My Wife," all emboldened by distinctive tones and textures. Yet it was also clear that Bowie's penchant for alluring and seductive melodies could still be fully fueled. As a result, they would become fixtures in his live repertoire for decades to come. Nevertheless, the music was as dark as it was dramatic, with lyrics that were open to interpretation, hardly a surprise considering the inner turmoil Bowie was dealing with in the aftermath of addiction.
"Heroes" continued the progression toward experimental art-rock, and while the sound seemed more diffuse than before, the title track went on to be considered one of Bowie's best. Its effusive, anthemic chorus is both powerful and persuasive, insisting, "We can be heroes, just for one day."
Lodger is decidedly less accessible, but its emphasis on world music rhythms provided a marked influence of its own. The most obvious evidence can be found on the track titled "Yassassin," based on the Turkish word for "long live." Likewise, the continuing theme of travel without any permanent home underscores that feel for worldly appeal.
That said, the cluttered arrangements and fastidious production precluded any real commercial possibilities, except, that is, for the track titled "Boys Keep Swinging," among the catchiest songs in the Bowie catalog during the whole of that particular period. Ironically, it recalls Bowie's early mod motif while prefiguring his commercial comeback of the '80s, as driven by the song "Let's Dance," which eventually brought him to the top of the charts for the first time in years.
Bowie would have to wait another four years for that aforementioned commercial comeback, which came via the album Let's Dance and the series of successful singles it spawned. In the meantime, however, the "Berlin Trilogy" would ultimately find an audience of its own, albeit belatedly. Peering back in retrospect, the imagination and innovation remain as impressive as ever.
Watch Bowie perform "Sound and Vision" live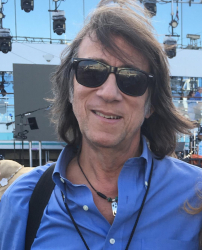 Latest posts by Lee Zimmerman
(see all)