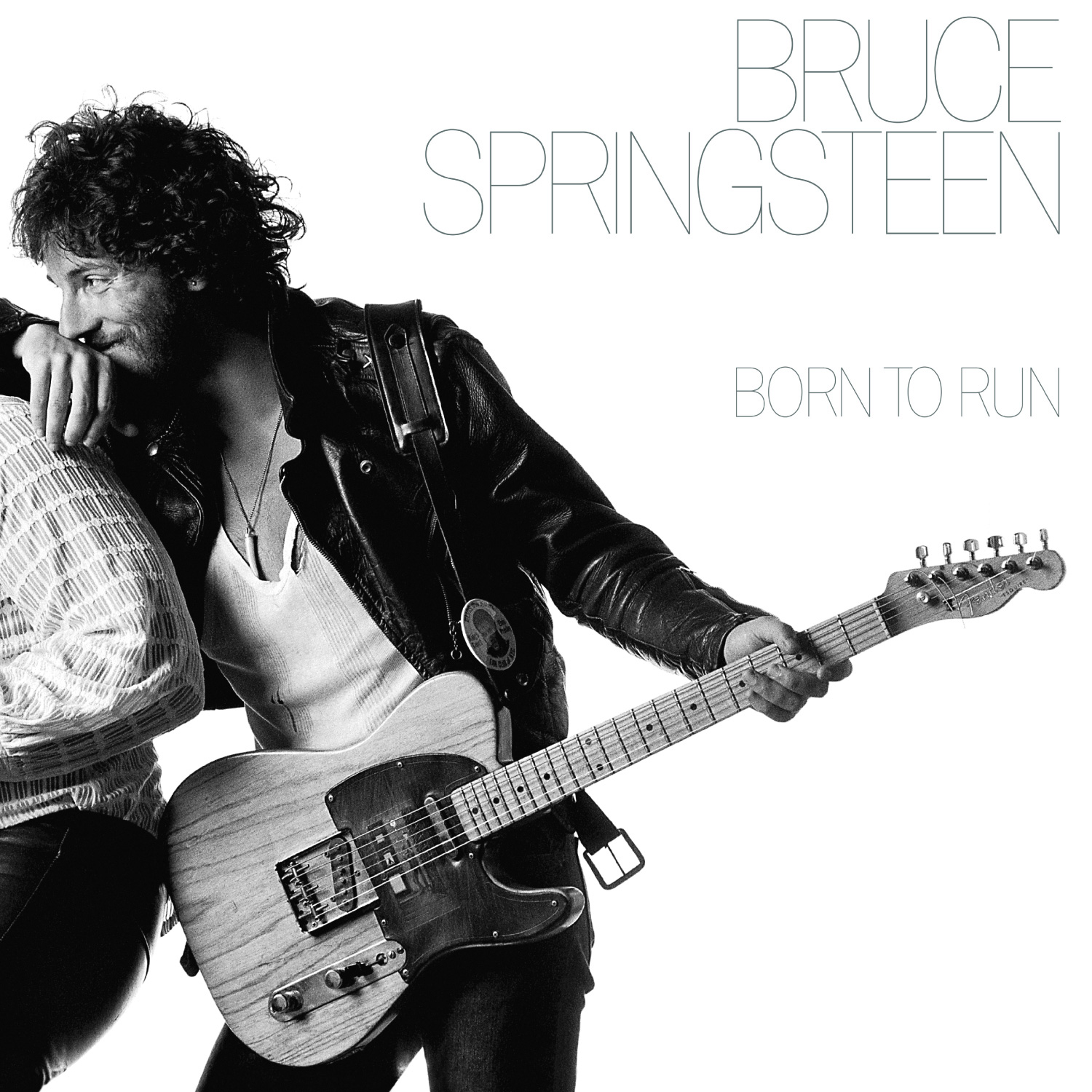 It is one of those albums that stands like a tall mountain in the popular music landscape. The August 25, 1975 release of Born to Run was highly anticipated, and Bruce Springsteen delivered an album that secured his place as not just a star but a (very) American musical artist of the highest order. It was a recording so significant as to be unavoidable and, as two of the four essays here attest, irresistible.
Decades after it hit the street, the album remains as powerful as ever, maybe even more so, a sure sign of a true classic.
Four Best Classic Bands contributors offer their appreciation of Born to Run.
An Icon is Born
Looking back on it, Born to Run is a cultural landmark like Sgt. Pepper's Lonely Hearts Club Band. Everyone who was listening to music at the time knows this record, whether they love it or hate it. The title track is indelibly stamped on American pop history, but the album contained several additional classics in "Thunder Road," "Jungleland" and "10th Avenue Freeze-Out."
At the time it marked the commercial formalization of Springsteen's sound under the direction of producer Jon Landau, who became involved mid-project, and the elevation of Clarence Clemons to featured soloist status. Some of Springsteen's daring and spontaneity was lost in the process, but it was a transformation that was necessary to turn him into a Time/Newsweek cover story star and eventual American icon. Though Springsteen is usually compared with Bob Dylan, without Landau's commercial instincts and industry clout, Bruce might have evolved more along the lines of Van Morrison, an erratic but often brilliant and completely uncompromising genius and eccentric.
Springsteen's popularity produced a flood of imitators. In terms of sonic history and mass appeal strategy, it's interesting to compare this record with another extremely popular LP released two years later and recorded with members of the E Street Band, Meat Loaf's 43-million-selling Bat Out of Hell. Todd Rundgren produced that one, and it failed to receive the critical acclaim that the Landau/Springsteen collaboration culled, but it outsold Born to Run by more than a factor of four. Go figure…  – John Swenson
A Lifelong Bond With Bruce
I entered college at the University of Maine in the fall of 1974, and my assigned dorm roommate was a long-haired guy from New Jersey named Bruce. He was a big Grateful Dead fan – he had Europe '72 on the reel-to-reel deck when I arrived – and that was not a good sign: Soporific, noodling stoner music. I retaliated with Blue Oyster Cult's Tyranny & Mutation.
He was also, though, a big Bruce Springsteen fan, regularly playing Greetings from Asbury Park, N.J. and The Wild, the Innocent and the E Street Shuffle. It wasn't lost on him (or me) that the slow-rising popularity of this Bruce was stealing the name back from the comedic clutches of Monty Python's Flying Circus. The Pythons had branded Bruce as a "gay" name in a world that, back then, wasn't all so LGBT-positive. And Python was huge in our circle.
Me, I liked this Springsteen fellow – yet another "new Dylan," we were told, and we sighed – with qualifications. Some good tunes, but I thought the imagery too ornate, the tales too tall, the songs too wandering and the production too thin. I didn't think they quite rocked enough.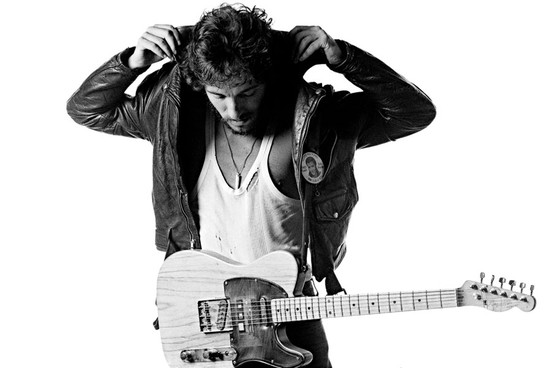 Then came Born to Run late in the summer of '75, and by September all sorts of joyous noise came roaring out of those BIC Venturi speakers in our dorm room. And a lot of other dorm rooms. Each side's kickoff track – "Thunder Road" and "Born to Run" – was so full of life, drama and adventure. Big, bold guitar riffs, that accelerating sax of Clarence Clemons. The message: Get out of town while you can, hit the open road, spread your wings. (I took that to heart upon graduation, moving to Boston, and shortly after began writing for the Boston Globe.) The Phil Spector-ish wall-of-sound production gave the music both punch and majesty.
Keep in mind, this was only an eight-song album – sort of standard for the era where a side of vinyl could only accommodate so much. The first three on each side are of fairly conventional, AOR-sized lengths, but the story-songs that closed each side, "Backstreets" and, especially, "Jungleland," took the adventure even further. I loved the line, "Barefoot girl sitting on the hood of a Dodge/Drinking warm beer in soft summer rain" – so sexy, so evocative. And later, the midnight gang: "They meet 'neath that giant Exxon sign that gives this fair city light," So vivid, so much verisimilitude. And when the "hungry and the hunted explode into rock 'n' roll bands," well, that explosion was felt everywhere. Desperation never felt so good.
My dorm-mate Bruce, by the way, became one of my best friends and remains so after [all these] years.   – Jim Sullivan
Watch the official acoustic version
The Ultimately Irresistible Album
Nineteen-seventy-five was my year to break out. I'd graduated early from high school but wasn't yet allowed to move to the Manhattan I knew was my destiny. Instead, I was commuting to a suburban college and hating my life, craving the true independence that remained agonizingly out of reach. Then came the summer, a great job with a social life to match, and my first glimpse at how it all could be.
When Born to Run hit so huge as that summer came to a close, it became an obsession for the guys I worked with, but I resented its macho ubiquity. With Springsteen on the cover of magazines, all over the airwaves, everybody's favorite "real deal," I felt coerced. I liked the title song despite myself, but I resisted the tidal wave of Springsteen inevitability. I was living his lyrics but fighting their force.
In many ways I'm as mainstream as they come, but if I feel pushed, I'll push back. So many highly hyped musical acts weren't what they appeared to be. How was I to know Bruce was different? On some misguided principle, I didn't listen to the full album for years. Of course I heard most of it anyway: The death waltz detail driving late at night in "Jungleland," the pitch-perfect sexual politics of "She's the One," but my youthful attitude was judgmental and contrarian and to me it felt he was trying too hard not to be like everybody else. Plus it was all so blue-collar, with the detailed and plaintive lyrics, the muscle car sound about guys who let women down. I'd been poor in a rich town and had no interest in reliving that.
Related: Our 2016 Springsteen concert review
Now, so many years from the age captured in Born to Run, I have an appreciation of its poetic power. I can finally see how beautifully he captures the raw sexual vitality and ambition that fire a youthful desire to get the hell out. Sometimes I play it just for the adrenaline rush of recapturing those emotions.   – Laura Huntt Foti
A Savior Rises from These Shores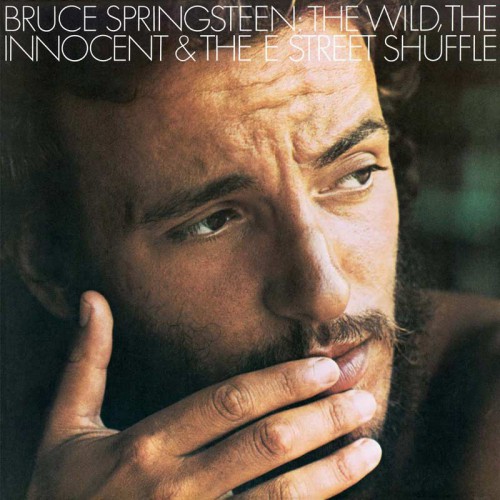 I was already on the Springsteen bandwagon in 1975. Greetings From Asbury Park, N.J. had arrived at the dawn of '73 and passed muster as an introduction to more than just a "new Dylan" (of which there were more than a few at that juncture). It was a fairly straightforward musical affair with more than a few stunning songs – "Blinded by the Light," "Growin' Up," "For You," "Spirit in the Night" and "It's Hard to Be a Saint in the City," to cite the standouts – that I would play on college radio in a small town in the verdant hills of Upstate New York.
Then in September of that year came The Wild, The Innocent, & the E Street Shuffle, a wholly different animal. It's an album that opens with what sounds like a jazz group warming up. It sounds as if the best bar band of seasoned players from 'round these parts had discovered that their lead singer and guitarist was also – how about that! – a profound lyrical street poet.
It played like an adrenal rush of awesome talent – both the artist and players – that says, hey, look: we can do this and that and this and that other deal and here's this too and, yeah, here's this and that as well. Sometimes in but one song; witness one of the LP's most enduring numbers, "Kitty's Back." Track two, "4th of July, Asbury Park (Sandy)," was a cinematic evocation of the romance and magic to possibly be found on a warm summer night – "Love me tonight and I promise I'll love forever" – that drew out the feeling of a swoon into a near six-minute song. It was sprawling, loose-limbed and lively musical experience peopled by a vivid cast of characters and stories that could just as easily have wandered into a Martin Scorsese movie.
Then came the two-year wait for what was to be next. And just before I moved from upstate to New York City in the fall of '75 at the age of 21, Born to Run finally arrived. As I drove down with a friend, we must have played the album at least three, if not four, times in a row.
Born to Run codified and focused Springsteen's vision, as was duly needed for him to fulfill his promise. But as grand, powerful and significant as it sounded, I could feel the labor that went into creating his make-or-break album, the care taken to get everything right. The spontaneous zest of his previous LP was produced out of the mix, and it somehow kept Born to Run from fully connecting with me in that deeply personal way that makes an artist and their work a favorite. I liked the album a whole lot, admired it greatly. But that love connection felt just out of reach.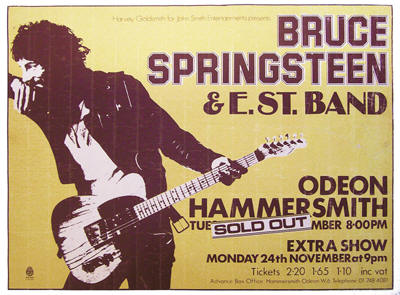 About a year later when I finally saw Springsteen & the E Street Band in concert for the first time from a prime loge seat at The Palladium, Manhattan's premier rock concert hall, that connection was finally there over more than two awesome rollicking hours. But then that laborious studio recording undercurrent was even more palpable on Darkness On the Edge of Town. Try as I might then and for years to follow, I couldn't quite connect with that artist I'd heard on The Wild, The Innocent… and from The Palladium stage.
Nonetheless, Springsteen and his music pervaded the New York City metro area during my 14 years of living there. The leading NYC album rock station, WNEW-FM, would play their "Bruce juice" at a set time every morning. The in-concert audience calls for "Whipping Post!" became cries for Bruuuce! I met more than one young woman who was convinced that if Springsteen were to meet her they'd end up marrying. (Ironically, one of the very first women I met in the City on almost the first day of my first lowly music business job – a very cool chick, as we'd say in the parlance of the day, also trying like me to get a toehold in the music game – became his backup singer and then wife and mother of his children.) Without ever much having to even choose to play his albums, many of their songs were still indelible elements of the soundtrack to my young adulthood.
Bruce was the bard of the Northeast Corridor, a local boy made good and then some, a working class musical hero in ways well beyond whatever John Lennon imagined in song. And in a way similar to how a dozen or so years earlier Brian Wilson had articulated the ideal of a perfect American postwar prosperity existence using life on the Southern California beaches – an endless summer of fun, fun, fun – Springsteen spoke directly to the blue-collar life of a later and far different time, drawing his empathy and understanding from the stretch of Jersey shoreline from just below NYC south to Cape May where he'd come of age and entertained its youth for years before he won a record deal.
But that big final connection to his music remained elusive… until about eight or nine years ago, as I was making a summer mix CD. How could I not include "4th of July, Asbury Park (Sandy)"? On iTunes I found a version of the song from what was the then-recently released Hammersmith Odeon, London '75 live album. It so charmed me I immediately went and bought the two-CD set.
And there he was – the Bruce I always wanted to really connect with and come to adore as an artist. Hammersmith Odeon became my #1 road trip album, never far from my car CD player. He'd finally, fully won me. There were Born to Run songs I knew well and finally couldn't help but love – "Thunder Road," "10th Avenue Freeze-Out," "She's the One," "Backstreets," "Jungleland" and of course "Born to Run" – as I'd always wanted to hear them.
Watch "She's the One" live
And just a few weeks ago as I drove around with my car's convertible ragtop down in the Central Texas city where I live, the dramatic first strains of "Born to Run" came on. I tuned it up loud, so that anyone within wide earshot would get the message – hey, I may live in the Lone Star State. But at heart I'll always be a Northeastern guy… just like Bruuuce!  – Rob Patterson
"Few of the album's songs were written on guitar. The orchestral sound of Born To Run came from most of the songs being written on a piano. It was on the keyboard that I could find the arrangements needed to accompany the stories I was writing." –Bruce #BTR45

📸: Eric Meola pic.twitter.com/5tlDbCTZfd

— Bruce Springsteen (@springsteen) August 24, 2020
Related: 10 reasons why Springsteen was born to run forever
Tickets to see the E Street Band in 2023 are available here and on StubHub.

Latest posts by Best Classic Bands Contributors
(see all)