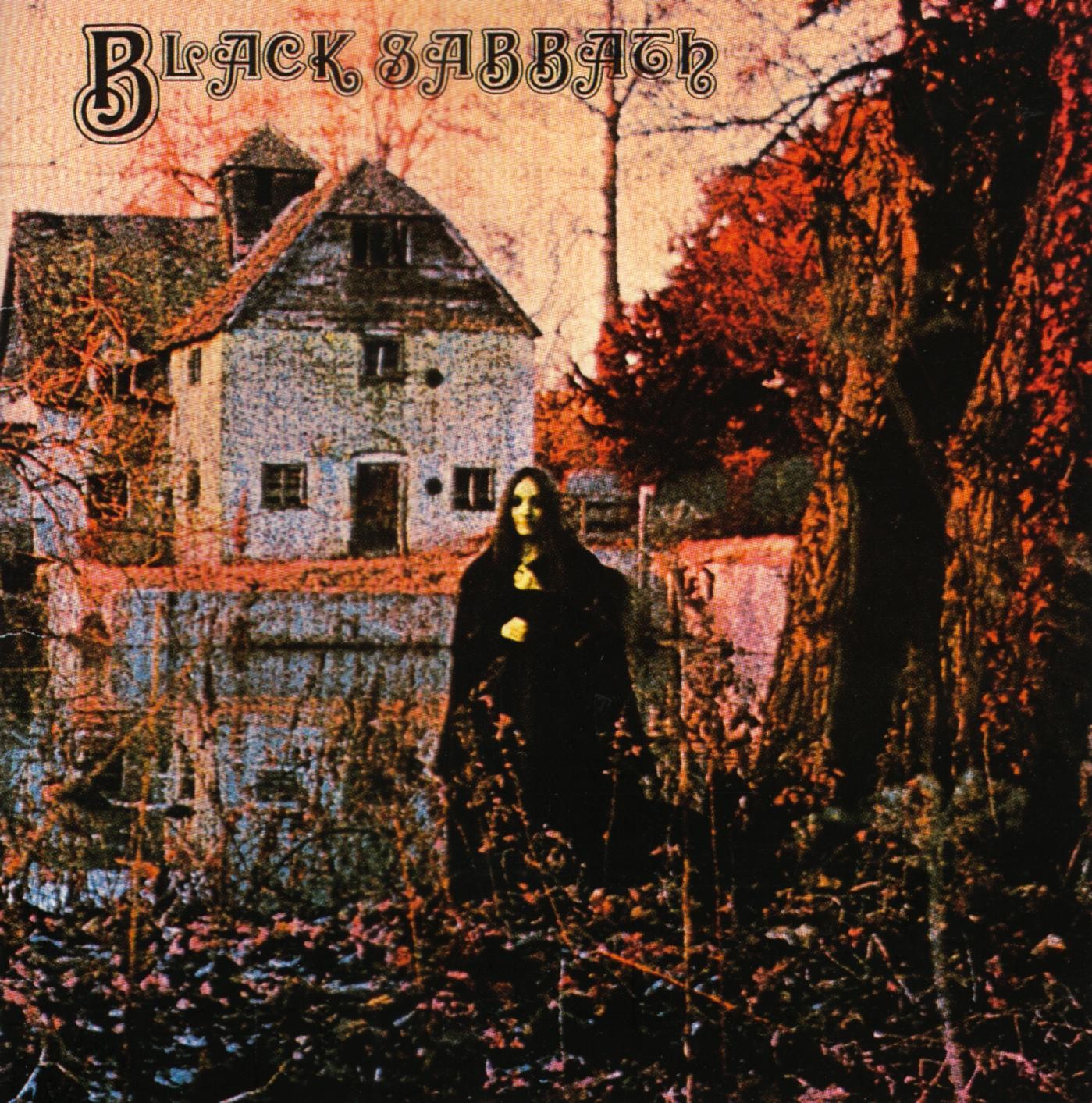 It's hard to believe that it's really "The End," but that's what Black Sabbath keeps telling us. A second slew of North American dates have been added to the list for the metal band's much-anticipated final tour, the first leg of which commences January 20 in Omaha, Nebraska. [See our earlier item here.]
Just two days later, the group will also release deluxe editions of their first three studio albums – Black Sabbath, Paranoid and Master of Reality. All three will be out January 22 on CD and vinyl, along with a re-release of their long out-of-print live collection, Past Lives, featuring performances from 1970 through 1975.
The reissues are remastered and packed with bonuses. Their 1970 debut Black Sabbath includes outtakes from its 1969 recording sessions as well as alternate versions of tunes like "N.I.B." and "Evil Woman (Don't Play Games With Me)." Follow-up Paranoid offers instrumental takes of songs like "War Pigs," as well as alternate lyrics for "Paranoid" and "Planet Caravan." Special additions to 1971's Master of Reality include alternate lyric versions of "Children of the Grave" and "Sweet Leaf," an instrumental take of "After Forever," and a recording of "Solitude" that features a different guitar tuning.
Black Sabbath Deluxe Edition Track Lists:
Black Sabbath
Disc One
"Black Sabbath"
"The Wizard"
"Wasp/Behind the Wall Of Sleep/Bassically/N.I.B."
"Wicked World"
"A Bit of Finger/Sleeping Village/Warning"
Disc Two
"Evil Woman (Don't Play Your Games With Me)"
"Black Sabbath" – Studio Outtake
"Black Sabbath" – Instrumental
"The Wizard" – Studio Outtake
"N.I.B." – Alternate Version
"Evil Woman (Don't Play Your Games With Me)" – Alternate Version
"Sleeping Village" (Intro) – Alternate Version
"Warning" (Part 1) – Studio Outtake
Paranoid
Disc One
"War Pigs / Luke's Wall"
"Paranoid"
"Planet Caravan"
"Iron Man"
"Electric Funeral"
"Hand of Doom"
"Rat Salad"
"Jack the Stripper/Fairies Wear Boots"
Disc Two
"War Pigs" – Instrumental
"Paranoid" – Alternate Lyrics
"Planet Caravan" – Alternate Lyrics
"Iron Man" – Instrumental
"Electric Funeral" – Instrumental
"Hand of Doom" – Instrumental
"Rat Salad" – Alternate Mix
"Fairies Wear Boots" – Instrumental
Master of Reality
Disc One
"Sweet Leaf"
"After Forever"
"Embryo"
"Children of the Grave"
"Orchid"
"Lord of This World"
"Solitude"
"Into the Void"
Disc Two
"Weevil Woman '71"
"Sweet Leaf" – Studio Outtake
"After Forever" – Studio Outtake Instrumental
"Children of the Grave"- Studio Outtake
"Children of the Grave" – Studio Outtake Instrumental
"Orchid" – Studio Outtake
"Lord of This World" – Studio Outtake
"Solitude" – Studio Outtake
"Into the Void (Spanish Sid)" – Studio Outtake

Latest posts by Best Classic Bands Staff
(see all)