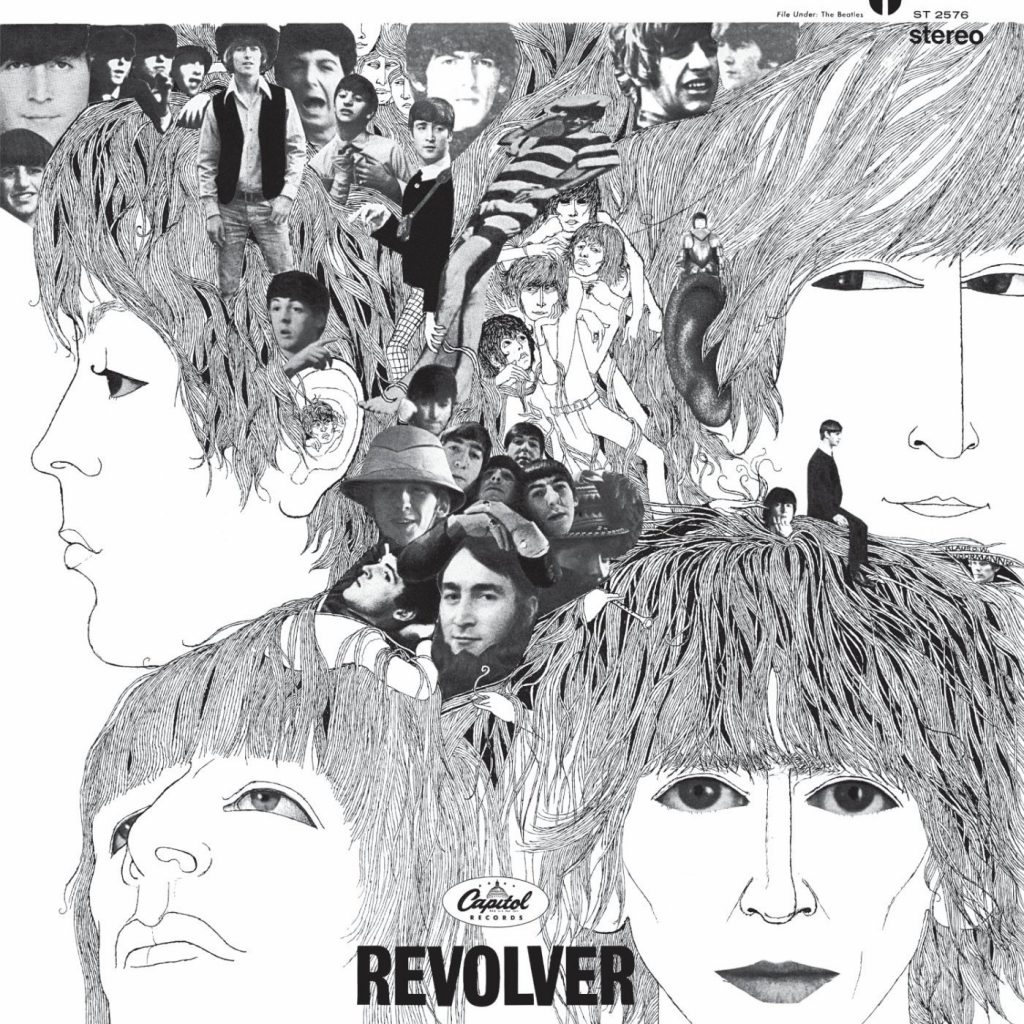 Most American Beatles fans who picked up a copy of Revolver had no idea that they were receiving a somewhat different record than that of their peers in the U.K. When it was released in England on August 5, 1966, three days earlier than in the U.S., the track listing on the British version looked like this:
Side one
1. "Taxman"
2. "Eleanor Rigby"
3. "I'm Only Sleeping"
4. "Love You To"
5. "Here, There and Everywhere"
6. "Yellow Submarine"
7. "She Said She Said"
Side two
1. "Good Day Sunshine"
2. "And Your Bird Can Sing"
3. "For No One"
4. "Dr. Robert"
5. "I Want to Tell You"
6. "Got to Get You into My Life"
7. "Tomorrow Never Knows"
Three of those songs—"I'm Only Sleeping," "And Your Bird Can Sing" and "Dr. Robert"—were excised from the American Revolver on Capitol Records because they'd already been released here and in Canada in June, on Yesterday and Today, a tossed-together compilation of recent singles and other stray tracks.
Unknown at the time to most American Beatle people, Capitol and its parent company in the U.K., EMI, had been releasing different Beatles albums, or at least reshuffling song orders on the group's albums in the two countries, since the Beatles' arrival two years ago. (Capitol also routinely released shortened versions in the States, lopping off two or three tracks). The George Martin-produced Revolver, like Rubber Soul several months earlier, was no different. Thus, in America, fans knew Revolver, which sported the same Grammy Award-winning Klaus Voormann-drawn black-and-white cover worldwide, as an 11-track LP with this running order:
Side one
1. "Taxman"
2. "Eleanor Rigby"
3. "Love You To"
4. "Here, There and Everywhere"
5. "Yellow Submarine"
6. "She Said She Said"
Side two
1. "Good Day Sunshine"
2. "For No One"
3. "I Want to Tell You" (Harrison)
4. "Got to Get You into My Life"
5. "Tomorrow Never Knows"
If any fans in the U.S. felt short-changed though, they were in the minority. The album hit #1 on the sales chart for six weeks but yielded just two singles. "Yellow Submarine" and "Eleanor Rigby" were released as the A-side and B-side of the same 45; the former "only" reached #2, while the latter peaked at #11.
"Got to Get You into My Life" wasn't released as a U.S. single until 1976 when it was used to promote the compilation album Rock 'n' Roll Music. (The song reached #7 on the chart a full six years after the group had broken up.)
Although Revolver was actually only the seventh official Beatles studio release, since the onslaught had begun, Americans had been deluged with Beatles albums never issued overseas. It was, for a while, hard to keep up with them all: Meet the Beatles, The Beatles' Second Album, Something New, Beatles '65, The Early Beatles and Beatles VI, as well as several other titles (some on different labels such as Vee-Jay), had been rush-released by Capitol to catch up with the Brits and/or cash in on the phenomenon. And we gladly bought them all. For Americans, those albums, alien to British teens, were part of the Beatles' story. (Not to be confused with The Beatles' Story, yet another American album, released by Capitol in late 1964 and featuring mostly interviews and press conference snippets.)
If you're a new Best Classic Bands reader, we'd be grateful if you would Like our Facebook page and/or bookmark our Home page.
Meanwhile, British releases such as Please Please Me and With the Beatles were unknown in the United States, but that's another story for another time. It wasn't until the 1967 release of Sgt. Pepper's Lonely Hearts Club Band that the Beatles were able to insist that the same album be released worldwide, and by that point they had only a few years left before their split.
In any case, if there was one thing that was universal about Revolver it was the instant acclaim the album enjoyed—regardless of the configuration spinning on the turntable. To this day, it remains on the "Best Albums Ever Recorded" shortlist, and will likely remain there as long as human beings listen to music.
Related: Our review of the album's lavish 2022 edition
Voormann, born April 29, 1938, went on to win the Grammy Award for Best Cover—Graphic Arts on March 2, 1967, the first time for a rock and pop album.
In addition to Revolver, Voormann designed album sleeves for other artists, including the Bee Gees, Ringo Starr and Sonny Rollins, and has played on many of the Beatles' solo projects. He took part in the Concert for Bangladesh, was a member of the Manfred Mann band and was a founding member of Yoko Ono and John Lennon's Plastic Ono Band, as well as contributing to numerous recordings, including some by Randy Newman, Lou Reed, Ravi Shankar and Carly Simon.

Latest posts by Best Classic Bands Staff
(see all)