SiriusXM announced today (May 2) that it is launching The Beatles Channel, on May 18 at 9:09 am ET on SiriusXM channel 18 to "present unique and exclusive programming in collaboration with and fully authorized by The Beatles' Apple Corps Ltd." The Beatles Channel will also be available online and through the SiriusXM app.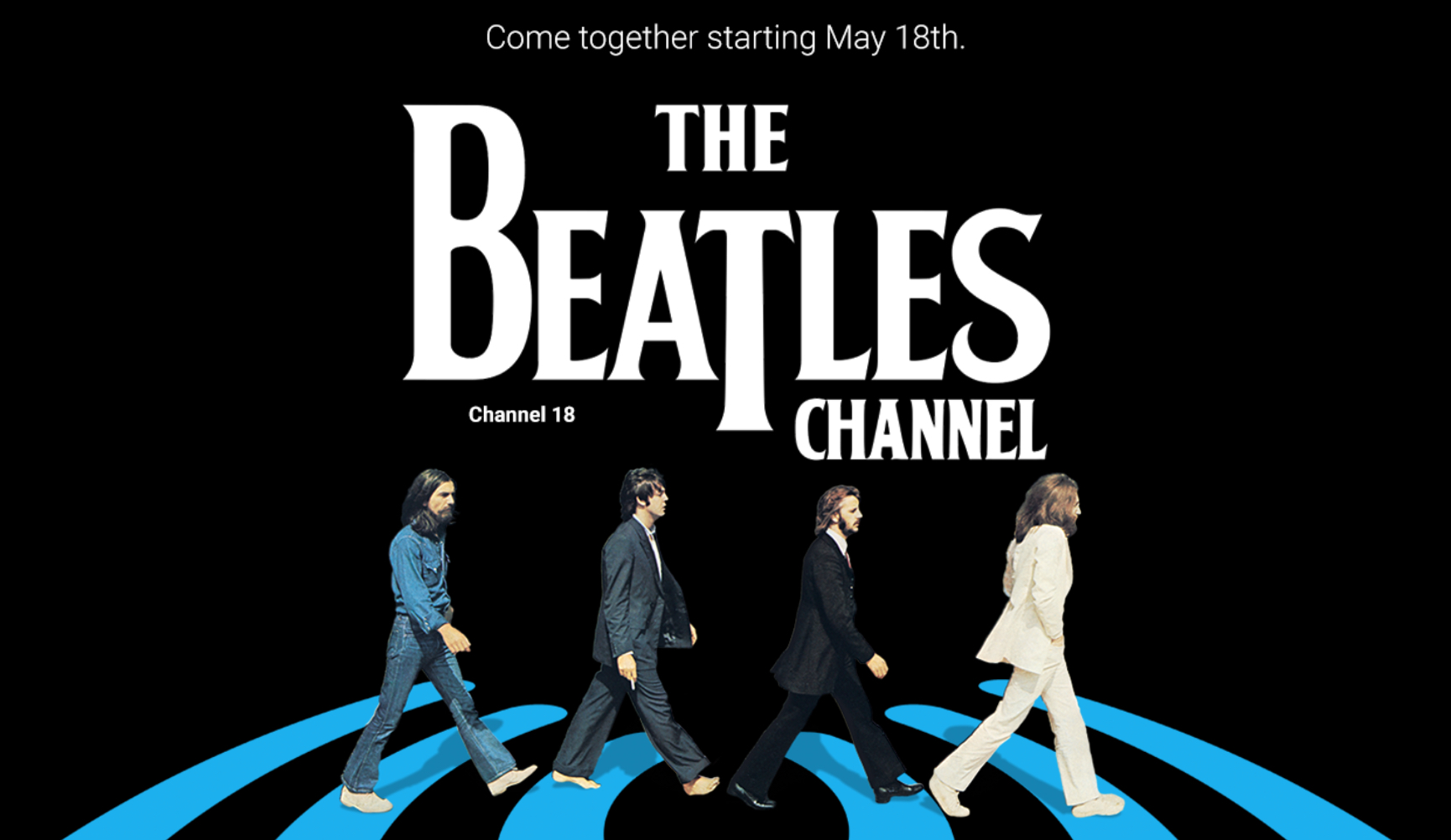 From the announcement: "The Beatles Channel will showcase all-things-Beatles with regular and special programming spanning the history-making careers of the band and its members: John Lennon, Paul McCartney, George Harrison and Ringo Starr. The channel will explore The Beatles' entire career including their hits and deeper tracks, live recordings, rarities, and solo albums, while also spotlighting musicians who have inspired, and have drawn inspiration from, The Beatles."
Among those involved is Best Classic Bands' friend Dennis Elsas, the legendary NYC DJ.
Paul McCartney said: "I still remember the thrill of when we first heard our music on the radio, but I don't think any of us would have imagined that we'd have our very own Beatles radio channel more than 50 years later. The SiriusXM channel will have it all, 8 Days a Week."
Ringo Starr added: "Now you can listen to The Beatles, Any Time at All. Peace & Love."
The Beatles Channel will launch at exactly 9:09 am ET on May 18, and will be celebrated as part of SiriusXM's free listening preview program, offering 24/7 listening on inactive SiriusXM radios from May 17 to May 30.
The Beatles Channel will present a curated mix of music tailored to a wide range of Beatles fans, along with a variety of regular shows and specials, including:
Breakfast with The Beatles: A daily morning show hosted by musician and lifelong Beatles aficionado, Chris Carter, featuring music, stories and all things Beatles.
A Day in the Life: A daily feature noting milestones in the lives and career of The Beatles.
My Fab Four: A daily guest DJ session, hosted by musicians influenced by The Beatles, celebrities, and super fan listeners, each playing their four favorite Beatles songs.
Beatle Bites: A daily "name the song" quiz featuring a short snippet of a Beatles recording.
Dedicated Phone: # 844-999-BEATLES, for fans to make requests and share their Beatles stories.
The Fab Fourum: A live weekly call-in roundtable show hosted by veteran broadcaster Dennis Elsas; TV producer and author, Bill Flanagan; and panelists including authors, musicians and fans.
Peter Asher: From Me To You: Asher sang Beatles songs as a member of Peter & Gordon, was part of the formation of Apple Records and went on to become a multiple Grammy-winning producer and much more. He'll share his stories in this exclusive weekly series.
Magical Mini Concert: A weekly fantasy concert featuring live music from The Beatles and their solo works.
Northern Songs with Bill Flanagan: A regular show from TV producer and author Flanagan, focusing on themes that tell the story of The Beatles, their music and the effect it had on generations of fans.
Get Back: The Beatles in Britain: A monthly show recorded in and around London and Liverpool that offers the UK perspective of the Beatles phenomenon, hosted by Geoff Lloyd.
On June 1, The Beatles Channel will celebrate "Pepper Day" on the 50th Anniversary of the band's acclaimed Sgt. Pepper's Lonely Hearts Club Band, playing the album's new Anniversary Edition stereo mix in its entirety. The album spotlight will be accompanied by commentary by the album's original producer, the late George Martin, and by his son, Giles Martin, who produced the album's new stereo and 5.1 surround mixes from The Beatles' session tapes, guided by his father's original, Beatles-preferred mono album mix.
Related: Our preview of the Sgt. Pepper 50th Anniversary reissue
Apple Corps Ltd./Capitol/UMe will release 'Sgt. Pepper' in several Anniversary Edition configurations on May 26.

Latest posts by Best Classic Bands Staff
(see all)