Al Brodax was no youngster in the mid-1960s—he was approaching 40—but he had what he thought might be a good idea. The Beatles were so popular, he theorized, why not create a cartoon series based on them? He came up with an animated series simply titled The Beatles, which ran from 1965-69 and then moved on to another project, a full-length animated film based on the group, Yellow Submarine.
After seeing the Beatles perform on The Ed Sullivan Show, Brodax approached the group's management with the idea of creating an animated series that, like the film A Hard Day's Night, would place the band members into humorous (if often exaggerated) situations. Brodax oversaw the production of 39 episodes—three years of first-run cartoons running from 1965-1967, followed by two more years of reruns. Each episode was titled after a Beatles song (which was played during the episode), with its story roughly based on the lyrics. The Beatles themselves were not involved in the cartoon series, which debuted September 25, 1965.
Dennis Marks, Jack Mendelsohn, Heywood Kling and Bruce Howard wrote all 39 episodes, which were produced primarily in Australia and London. The director for many of the episodes, Ron Campbell, died in 2021. The cartoons were later aired in syndication by MTV (1986-87) and on the Disney Channel (1989).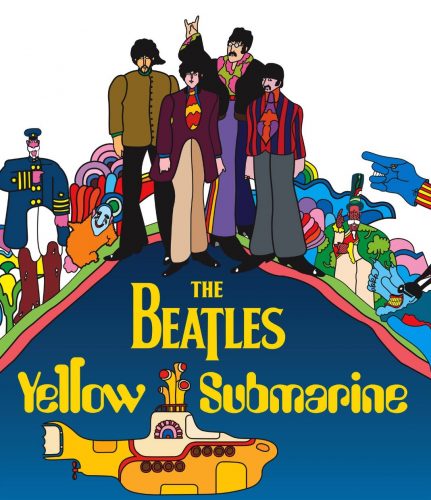 In 1968, Brodax served as a producer, co-writer and co-director of Yellow Submarine. Unlike the earlier cartoon series, which depicted the Beatles as fun-loving moptops, the largely surreal Yellow Submarine showed the group as they appeared during their Sgt. Pepper phase, with facial hair and colorful clothing. The Beatles appeared as themselves only briefly at the end of the film, and were not otherwise involved in its production, but their songs are played throughout. It won a New York Film Critics Circle Award as well as other honors.
Brodax later worked on the programs Make a Wish and Animals, Animals, Animals and as a consultant for Marvel Comics. He wrote a book, Up Periscope Yellow: The Making of the Beatles' Yellow Submarine, and also headed the Brodax Film Group, a television and production company.
Watch a clip of The Beatles cartoon series
Brodax died November 24, 2016, at age 90, in Danbury, Conn.
Born Albert Brodax on Feb. 14, 1926, in Brooklyn, New York, he'd been wounded in action during World War II and subsequently spent the 1950s involved in program development at the William Morris Agency, working on television's Your Show of Shows and co-producing the Broadway play Winesburg, Ohio. In 1960 he moved over to the King Features Syndicate, where he oversaw the production of more than 200 new Popeye shorts, as well as the cartoons Krazy Kat, Beetle Bailey, Barney Google and Casper the Friendly Ghost.
If you're a new reader of ours, we'd be grateful if you would Like our Facebook page and/or bookmark our Home page.

Latest posts by Best Classic Bands Staff
(see all)