Prog-Rockers Barclay James Harvest Reissue an Innovative LP as a Box Set
by Jeff Burger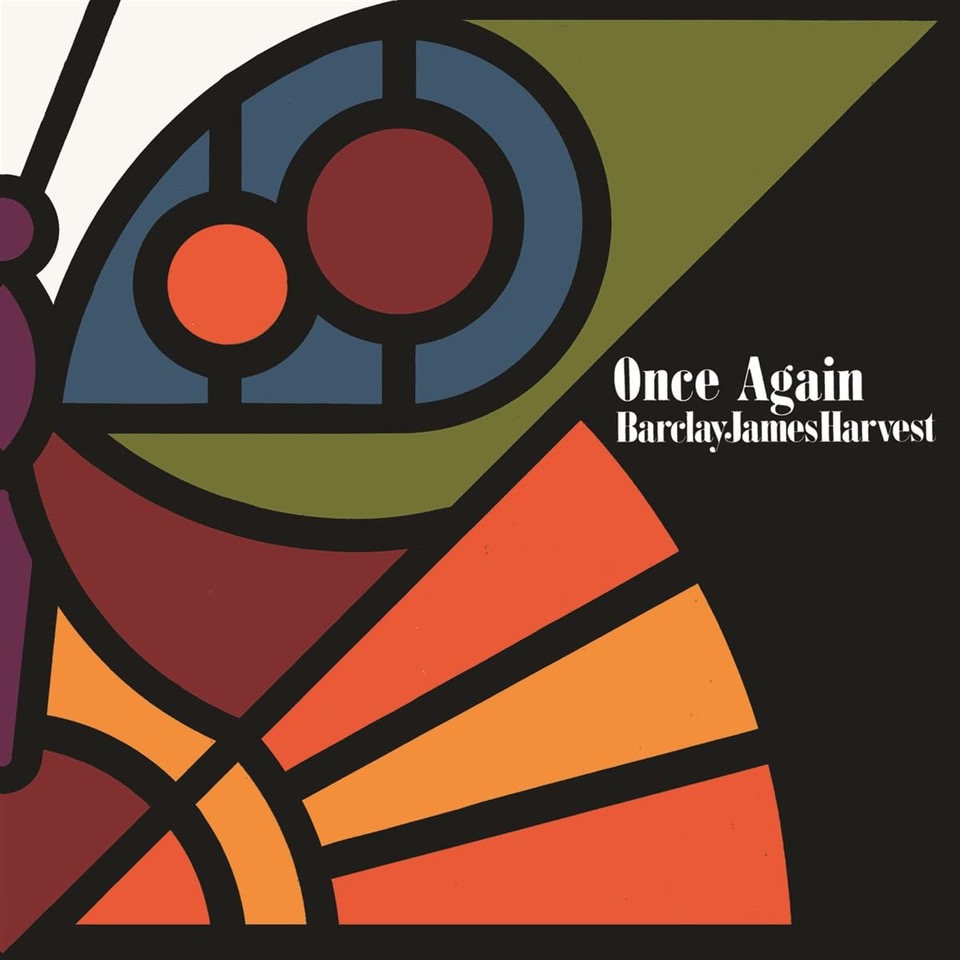 Barclay James Harvest, the British progressive rock outfit, delivered some of their most innovative and accessible work on Once Again. An FM radio and dorm-room favorite when it first appeared in 1971, it has been reissued as a 2023 deluxe boxed set.
Like the group's other early albums, this sophomore release incorporates a full orchestra and a Mellotron and an approach that once prompted a journalist to call the group a "poor man's Moody Blues." (Barclay James Harvest—which still performs today, albeit with only one original member, John Lees—responded to that dig by issuing "Poor Man's Moody Blues," a song that echoes the music and a few lines from the Moodys' "Nights in White Satin.")
Interestingly, the album features an early appearance by Alan Parsons, who is credited as "tape operator" and for playing jaw harp on one track. Parsons, of course, would go on to lead the successful prog-rock outfit Alan Parsons Project and engineer Pink Floyd's Dark Side of the Moon.
Standouts on the original Once Again include the lilting "Vanessa Simmons" and the eight-minute "She Said," which melds what began as two separate songs and combines a showcase for percussion and guitar with a dreamy, understated interlude.
The album's centerpiece, though, is Lees' nearly seven-minute "Mocking Bird," which boasts a glorious melody and soothing lyrics about a "mockingbird singing songs in the trees…just for you and me."
Some of the album's numbers are as lyrically dark as they are musically pretty, however. The misleadingly titled "Happy Old World," for example, contains haunting lines by the group's keyboardist, Woolly Wolstenholme, that belie a sweet melody: "My mind's not on this song I sing, my heart's not in the lines/Guess I'll go and kill myself, so would you kindly close the blinds." (Sadly, Wolstenholme apparently meant what he sang: he committed suicide in 2010.) "Song for Dying," meanwhile, delivers a somber antiwar message.
Still, Once Again offers a musical experience that's not only satisfying but frequently uplifting and that is only enhanced by the sonic improvements and bonus features in the boxed set, which comes with a 68-page booklet. The set's three CDs offer a remastered version of the album's 1971 mix, a 1972 quad mix, and a new stereo mix that incorporates significant and welcome differences from the original. ("She Said," for example," employs a new beginning and is nearly two minutes longer than the familiar recording.)
Related: Our review of Barclay James Harvest's 50th Anniversary Concert release
Among the numerous bonus tracks are an early take of "Happy Old World," a non-orchestrated rocker called "Too Much on Your Plate," and live BBC Radio performances of several songs, including "Mocking Bird." The box also offers the first recording of that song as well as a non-orchestral rendition of it. And "Mocking Bird" flies yet again on an included Blu-ray, which serves up a 5.1 surround-sound version of the entire album (and more) that adds substantially to its sonic effect.
Granted, the multiple mixes in this box may be a bit over the top for some people. But if you're a fan of prog-rock or this group, you'll likely find that the 2022 mix and the Blu-ray are by themselves enough to justify the price of admission.
Latest posts by Jeff Burger
(see all)