Barclay James Harvest 50th Anniversary: Review
by Jeff Burger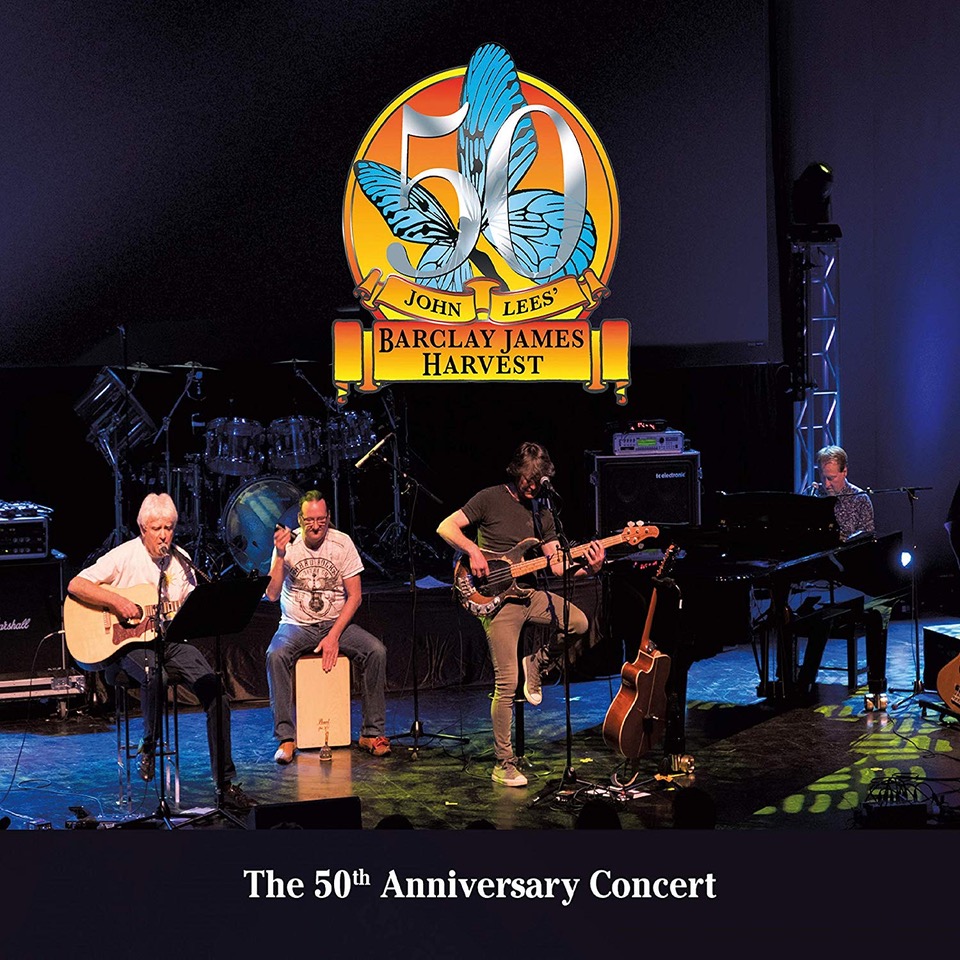 On two CDs and a companion DVD, The 50th Anniversary Concert captures a 2018 performance that celebrated the half-century recording career of England's Barclay James Harvest. The group emerged from the prog-rock movement that also yielded outfits like Genesis, Yes and Emerson, Lake & Palmer.
The band is credited here as John Lees' Barclay James Harvest, and Lees earns his top billing not only because he cofounded the group and has written much of its material; he is also the only member of this current aggregation who comes from the original lineup. (Another original member continues to lead a separate act called Barclay James Harvest featuring Les Holroyd.) Rounding out Lees' current band are guitarist Craig Fletcher and percussionist Kevin Whitehead, who joined in 1998, and keyboardist Jez Smith, who signed on in 2009.
Watch the band perform "Poor Man's Moody Blues" in 2018
On The 50th Anniversary Concert, which clocks in at nearly two and a half hours, the quartet does a good job of recreating the original group's sound, which has often been compared to that of the Moody Blues because of its strong melodies, lyrical bent and heavy use of mellotron and synthesizers. (Evidencing a self-deprecating sense of humor, Barclay James Harvest once recorded a number called "Poor Man's Moody Blues.") The 19 selections—one of which is a six-song acoustic medley—include the folky "Early Morning," their 1968 debut single, as well as fan favorites like "She Said," "Child of the Universe," "Medicine Man" and Lees' anthemic "Hymn." Some of the material, whose influences range from classical music to the Beatles, now sounds dated and histrionic, but there's no denying the appeal of the melodies and vocal work on such standouts as the nearly nine-minute "Mockingbird," an ethereal, multi-part rock and folk excursion that dates from 1971.
Barclay James Harvest never caught on in the States the way they did in Europe, but their musicianship has long been on a par with that of similarly styled British groups that did. If you want to get acquainted with their work, The 50th Anniversary Concert is a good a place to start.
Related: Fellow British prog rockers Yes were inducted into the Rock Hall in 2017
Latest posts by Jeff Burger
(see all)