Paul Rodgers has offered a brief update on Mick Ralphs, the guitarist and co-founder of two classic rock bands, Mott the Hoople and Bad Company. Ralphs suffered a stroke shortly after BadCo's brief 2016 "Swan Song" U.K. tour ended on October 29 at The O2 in London. (See a video from that performance below.)
In a February 11, 2019, interview with the Florida-based RockBandReviews.com to promote a Bad Company concert, Rodgers told the site that Ralphs "is now hospitalized. We're trying to take care of him from a distance. It's a lot. His family are involved a lot in sort of taking care of him. He's doing as well as can be expected.
"He's a fantastic songwriter," Rodgers added. Ralphs turned 75 on March 31, 2019.
On November 4, 2016, a post appeared on Bad Company's Facebook page:
"Following the Bad Company UK tour that wound up last Saturday at London's 02 Arena the family and representatives of the band's co-founder, guitarist and songwriter Mick Ralphs are sad to announce that Mick has suffered a stroke.
"Mick is receiving excellent medical care and is recovering in hospital, although all his public engagements are necessarily on hold, pending his improvement.
"Everyone is wishing Mick a speedy recovery, and further news will be announced at the appropriate time."
Ralphs had been scheduled to perform on November 4 with his side band, Mick Ralphs Blues Band.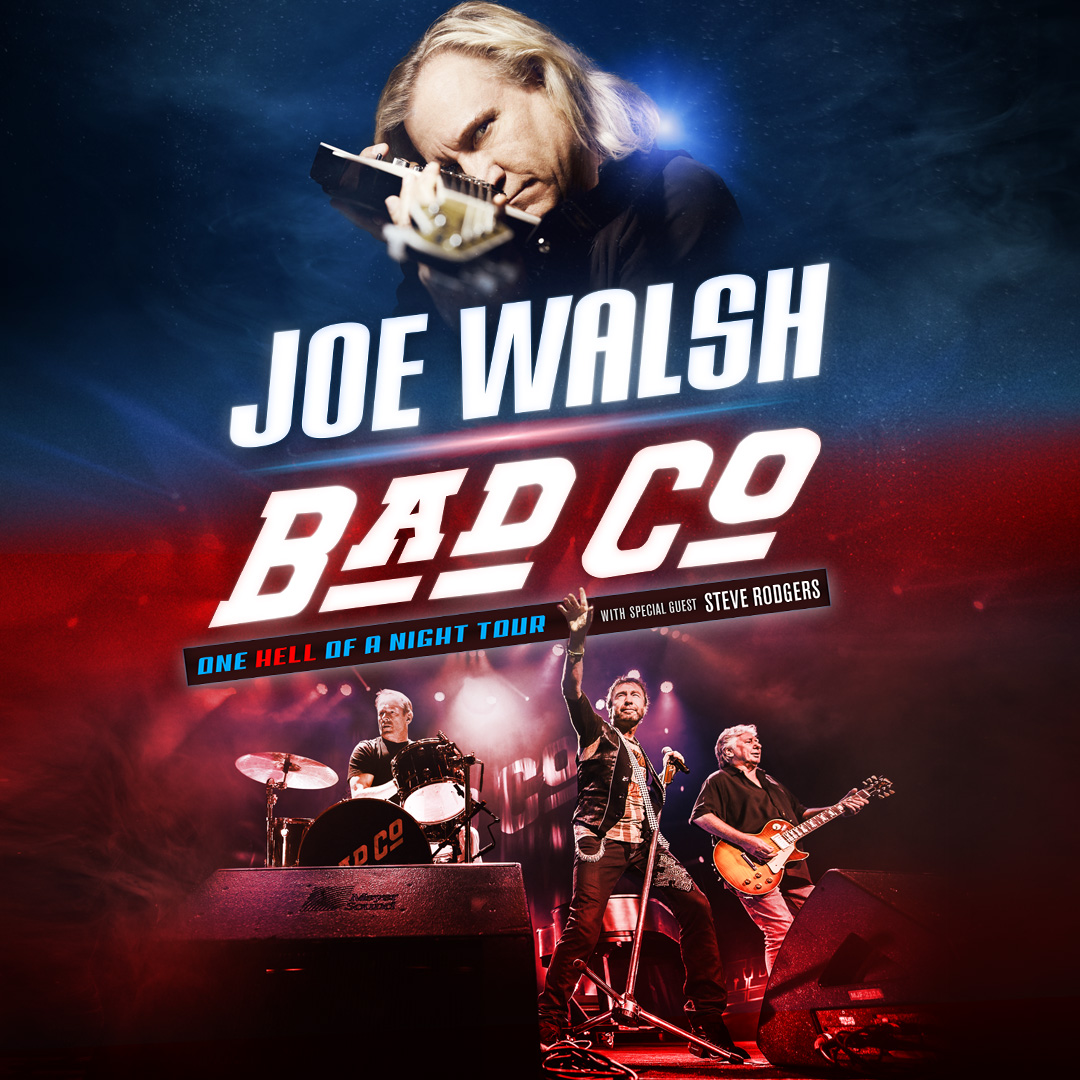 Earlier that year, Ralphs, who turns 75 on March 31, 2019, bowed out of BadCo's North American "One Hell of a Night" co-headlining tour with Joe Walsh. In a Facebook post in March 2016, roughly two months before the start of the tour, Ralphs wrote:
"I've decided to sit this upcoming U.S. tour out. The travel required to do these dates is something I'm just not feeling up for at the moment. I'm glad the band found Rich to take my place for this run, I'm sure he'll be great. See you all again soon. Much love to Paul and Simon, and love to all our fans for supporting us over the years. Thanks."
The "Rich" that Ralphs was referring to was Black Crowes' co-founder Rich Robinson.
Longtime Bad Company fans will recognize the name "Swan Song" as the label originally launched by Led Zeppelin in 1974. Zep's manager, Peter Grant, also managed Bad Company, and signed them to the label.
Ralphs, born March 31, 1944, was among Mott the Hoople's co-founders in 1969. Their biggest hit was the glam rock single, "All the Young Dudes," written by David Bowie, who admired the band.
Ralphs left Mott in 1973 and formed Bad Company with Rodgers and drummer Simon Kirke of Free, and Boz Burrell of King Crimson.
Bad Company's 1974 self-titled album was an immediate smash, reaching #1 in the U.S. The album's first single, "Can't Get Enough," was written by Ralphs. His other songwriting credits include "Ready For Love" and "Movin' On."
Watch Bad Company with Ralphs perform "Can't Get Enough" at London's O2 Arena
The group had debuted a new song, "Troubleshooter" on the just-completed U.K. tour. The band has not released an album of new material since 1982, though Rodgers hinted at some in the RockBandReviews.com interview. "We're in the studio, just kicking things around and seeing what we've got," he said.
Rodgers and Kirke continue to tour as Bad Company. When they do, tickets are available here and here.
Watch Rodgers' interview on a variety of BadCo topics
Related: Listings for 100s of classic rock tours

Latest posts by Best Classic Bands Staff
(see all)