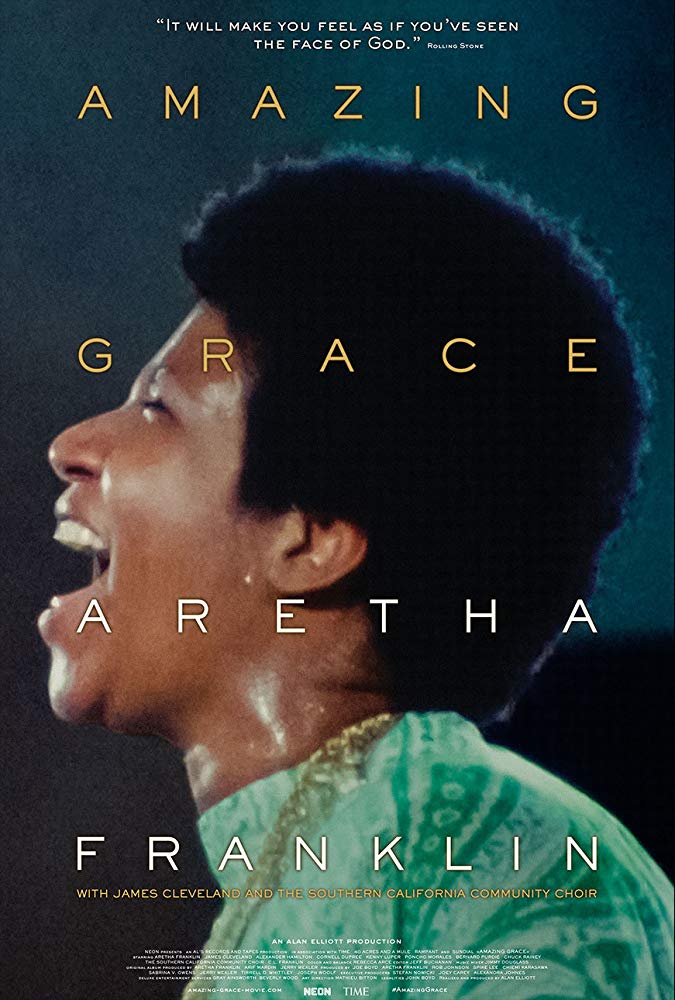 Amazing Grace, the documentary that features Aretha Franklin with a choir at the New Temple Missionary Baptist Church in Watts, Los Angeles, in January 1972, was released on DVD on August 6. (It arrives September 2 in the U.K.) The feature length film was originally screened at festivals in New York and Los Angeles late last year. The Sydney Pollack-directed film received a wide release on April 5 and earned rave reviews, scoring 99% positive on Rotten Tomatoes.
The New York Times wrote: "You get both the most lovely gaze a professional camera's ever laid upon Aretha Franklin and some of the mightiest singing she's ever laid on you."
"Amazing Grace is the heart and soul of Aretha Franklin," said Sabrina Owens, Franklin's niece and the personal representative of the Aretha Franklin Estate, in a statement. "This film is authentic and is my aunt to her core. Our family couldn't be more excited for audiences to experience the genius of her work and spirit through this film."
Watch the trailer for Amazing Grace
Respect isn't the only Aretha Franklin-related film coming to theaters.
The premiere date is still more than a year away—Aug. 14, 2020—but fans of the late Queen of Soul will want to make a mental note: It's been announced that an Aretha Franklin biopic, naturally titled Respect, will hit screens on that day.
The film, which will star Jennifer Hudson as Franklin, will open nearly two years to the day after the death of Franklin at age 76, on Aug. 16, 2018. The film, to be directed by South African-born Tony nominee Liesl Tommy, will chronicle Franklin's rise from choir singer at her father's Detroit church to internationally beloved soul star and American music icon.
Hudson, who first came to the public's attention as an American Idol finalist and later as a coach on The Voice, won an Oscar for her role in 2006's Dreamgirls. Hudson was reportedly chosen by Franklin in her final days to sing at her service when she passed and to star in the upcoming film.
MGM Pictures will release the film, which is being written by Callie Khouri, best known as the screenwriter of Thelma & Louise and the creator of Nashville. It will be co-produced by Scott Bernstein (Straight Outta Compton) and songwriter Harvey Mason Jr.
Related: Tributes poured in following Franklin's 2018 death

The BCB team brings you the latest Breaking News, Contests, On This Day rock history stories, Classic Videos, retro-Charts and more.

Latest posts by Best Classic Bands Staff (see all)